The last of a breed


By Iris Winston
"A reporter who got lucky."
This is how Peter Mansbridge — the senior television news anchor of the Canadian Broadcasting Corporation and the face of The National for 22 years — describes himself.
"I've never forgotten my roots and I don't pretend to be anything better than I am," says Peter. "I'm just a reporter who got lucky, but I worked extremely hard to be where I am and I have had the added benefit of working with some of the best journalists in the country."
Certainly, his entry into the business was a matter of serendipity. The year was 1968. Peter, who had dropped out of Glebe Collegiate in Ottawa without graduating and then enlisted in the navy, for what he called "an exciting but relatively unsuccessful stint," had found work with Transair, a regional airline in Churchill, Manitoba.
"I was 19 and having a great time," he recalls. "I had a great time in high school and in the navy as well — part of the reason I didn't do very well! Anyway, I was working pretty hard at doing everything around the terminal building, from freight handling to gassing planes, to loading bags and selling tickets. One day, the ticket agents were overwhelmed with passengers on their way to Winnipeg and I was asked to announce the flight."
A matter of serendipity
It happened that Gaston Charpentier, the manager of CHFC, Churchill's CBC Northern Service station, was in the airport when Peter's voice came over the public address system announcing that Transair flight 106 for Thompson, The Pas and Winnipeg was ready for boarding.
As Peter put down the microphone to return to other airport duties, the CBC executive approached him to compliment him on the quality of his voice — and offer him a job at the local radio station.
"I started the next day, after about two hours of training on how to turn the knobs on and off," says Peter. "This was a very small station, remember. For a year, I did both jobs, working with Transair full-time and CBC part-time. But that was it. I never left broadcasting."
While the beginning of his broadcasting career could be attributed to this lucky encounter, Peter's rise to the top of the business has been about talent and hard work, say colleagues Brian Stewart and Mark Bulgutch.
"I have worked with him since 1974," says Brian. "We moved into Ottawa together as national reporters. I've seen him develop over his entire career, and I've always been absolutely amazed at how he has been able to rise to any challenge every time."
He recalls the occasion that Peter had to leave a dental appointment suddenly, when he looked at the television screen above the dentist's chair and saw images of the twin towers in New York crumbling.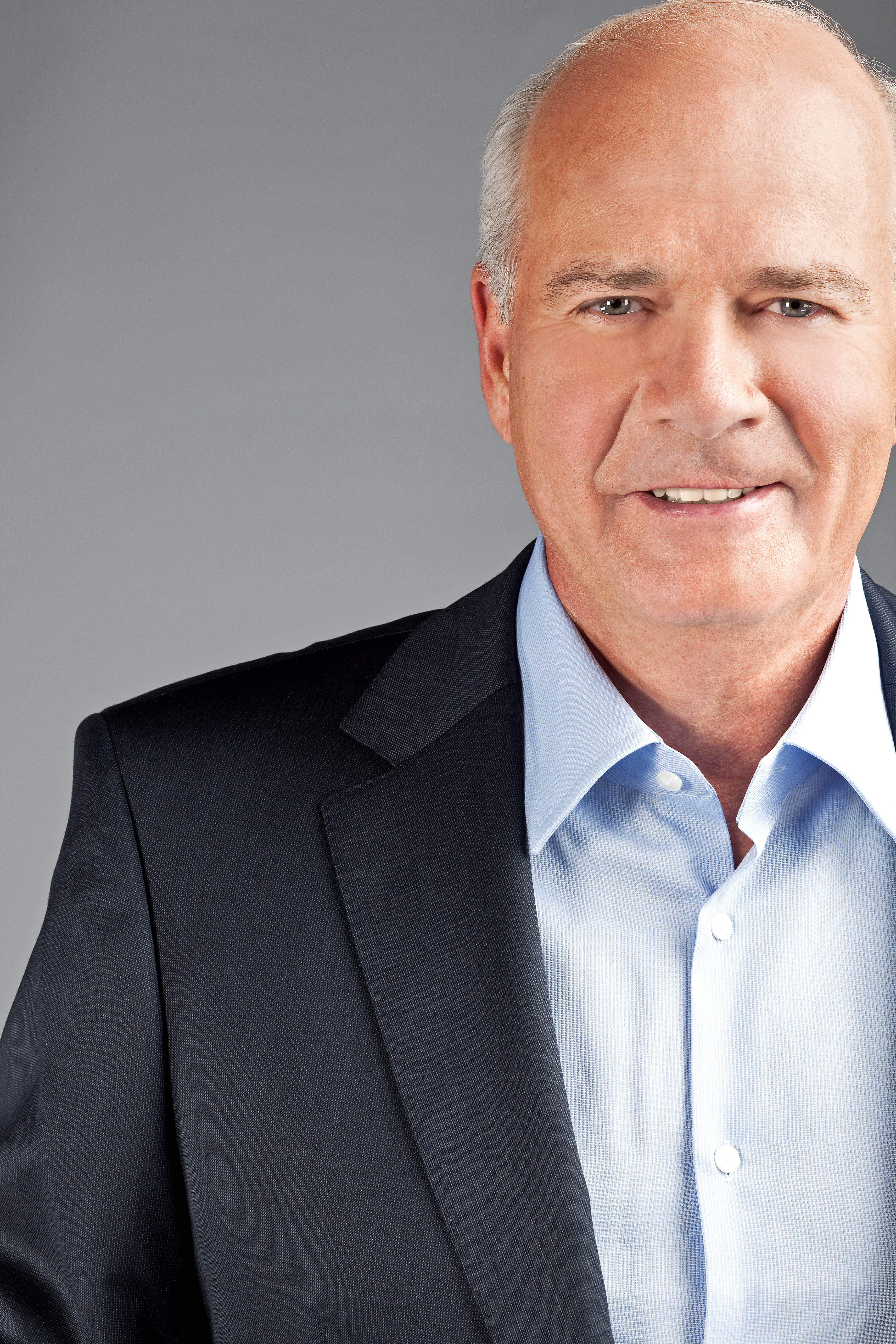 "He raced into the studio immediately," says Brian. "He can always pick up on a dime. He really has been a Rock of Gibraltar for the CBC network in so many cases. He was an outstanding reporter with a fabulous instinct for a good story, for contacts, and for sensing the atmosphere of a time and place — and just getting on with it."
The journalist anchor
"When he went into the anchoring job, many of us were sad," he adds, "but he has been just as great as an anchor and still uses those great journalistic skills."
"He is a terrific journalist," agrees Mark, a former senior editor of The National and now the senior executive producer of CBC television news programming and a broadcast-journalism instructor at Ryerson University. "He is completely without peer on a news special when there is no script. There he is on camera, a calm presence in the middle of that storm, with everything whizzing and buzzing and uncertain around him. In many ways, he is the face of CBC, not just the face of CBC news. He's the ideal anchor. If you're going to be a CBC news anchor, you need to know and love politics and history — and he does. What we do is made to measure for him."
It was a course Peter charted almost from the beginning of his broadcasting career, he recalls. "I can remember sitting in Churchill and mapping out in my head the job I wanted. It's the job I am in now. Then, people would have thought I was crazy for even thinking it was possible."
But, some 20 years later it was reality. Peter made the transition from spinning vinyl records on a music show in Churchill to reporting by suggesting the northern station should have its own newscast rather than simply using news fed from CBC Winnipeg. Given his head, he set up the station's first local newscasts.
"I had never been trained to do a newscast, but I learned, basing it on what people were talking about and the kind of questions they asked themselves every day," he says.
As he points out in the introduction of One on One, his 2009 book about some of the 10,000 interviews he has conducted over the years, he spent "hours and hours listening to how other broadcasters in North America and around the world did interviews, how they wrote newscasts and how they sounded."
His dedication paid off. His early two-minute newscasts were soon expanded to 30 minutes. "Churchill is a fascinating place, with polar bears, a summer seaport and all kinds of interesting things," he says. "The Winnipeg station kept asking me to send items of interest down, so I started to make a name for myself outside Churchill."
After being featured on regional and network broadcasts for the next couple of years, Peter, by this time married with two young daughters, was offered a job in Winnipeg. From radio, he moved to television and was soon a network reporter in Saskatchewan. By 1975, now single again, he was transferred to Ottawa as a parliamentary correspondent. From here, success on foreign assignments, live specials and the weekend National propelled his career forward. It also sparked the interest of major U.S. networks and resulted in several job offers.
"A lot of us get offered jobs in the States," says Peter, who has won more than a dozen Gemini awards through his career and was made an officer of the Order of Canada in 2009. "The big one for me was for a network morning show at CBS. It was hard to say no, because it involved a huge amount of money. But money isn't everything. It certainly wasn't in my case."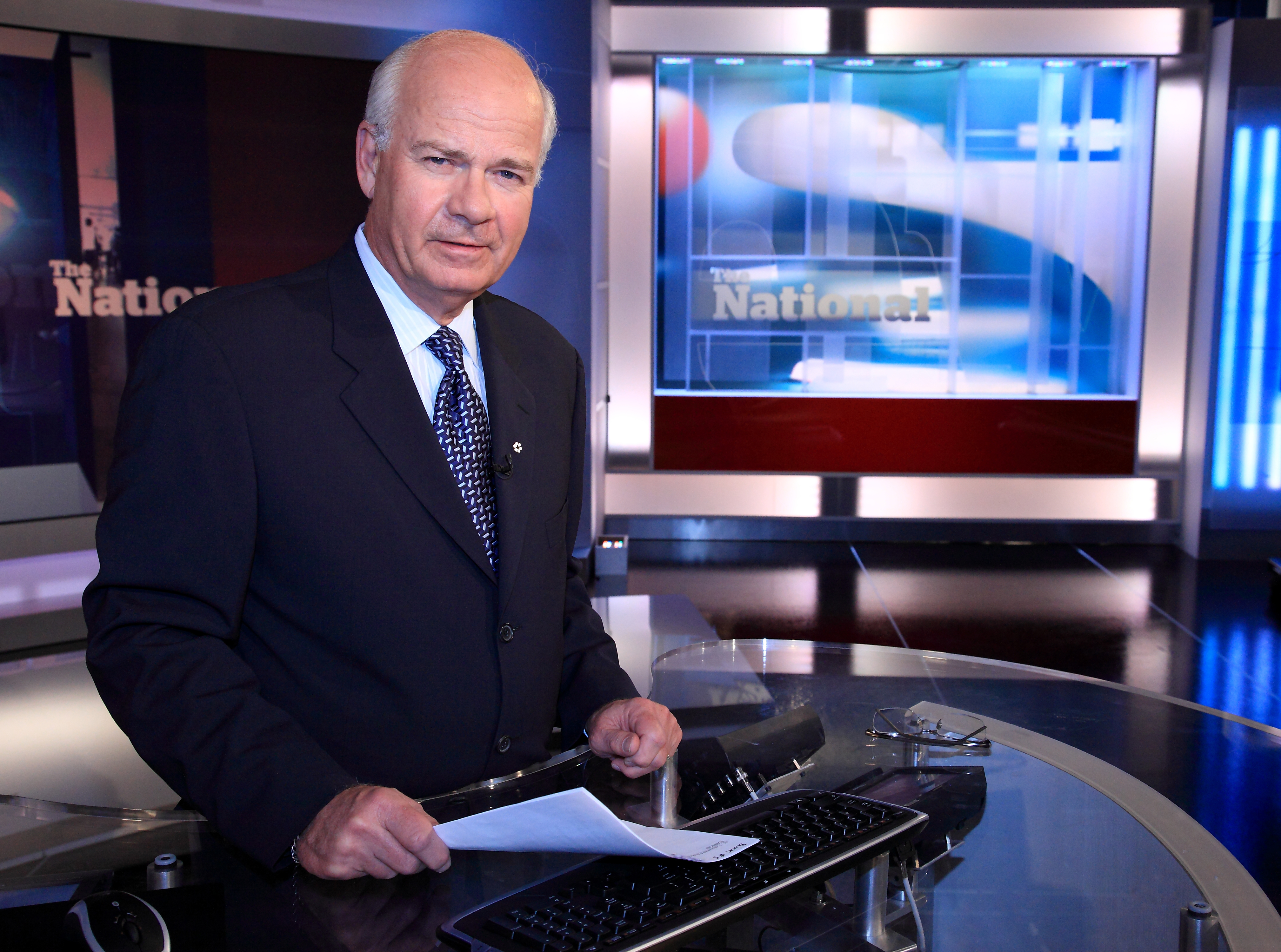 The rise of an anchorman
His decision to stay with CBC was made easier by Knowlton Nash, his predecessor as the anchor of The National, who retired early to open the way for Peter to take over as the anchor and chief correspondent in 1988.
"Knowlton had been and continues to be a mentor of mine," says Peter. "He wanted me to stay. He was also writing a number of books and felt that this was a better way to get his writing done. It worked out for both of us. I've never regretted my decision (to stay in Canada). I've had a great deal of fun and opportunity with CBC."
Among those opportunities are the friendships he has made with colleagues through his career. "My best friends are the people I've worked with for a very long time," says Peter, who counts his ex-wife and colleague Wendy Mesley among that group of close friends.
Professionally, he is regularly front and centre through federal elections and a wide variety of special programs. He is the interviewer of choice for national and international celebrities such as U.S. presidents Bill Clinton and Barack Obama, Canadian prime ministers from John Diefenbaker to Stephen Harper, and a broad assortment of well-known political, sports and entertainment figures from all over the world.
"Obviously, you never forget the big ones, the political and celebrity figures, but the interviews I tend to remember most are with people whose names don't mean anything to most of us. I like to think of them as ordinary people with extraordinary stories — the boat people who risked everything to try and make a better life for their families, for instance. These are the kinds of stories that live with you forever, and meeting people like them changes you. Those interviews are the most rewarding to me and the people are the most impressive."
"The challenge in the other interviews is to try to get a glimpse of the real person," he adds. "You're successful if you break through the invisible barrier. At the end of the interview, you want your audience to have a clearer sense of that person. Whether they like them or not doesn't matter. Breaking through the wall around people and getting to know them better does."
That success comes in part from the form his work takes, says Peter. "I feel that because our medium is television and people see us and recognize us, we get more attention. Journalists who work for newspapers and magazines work just as hard, if not harder, but are not recognized in the same way. I've always found that unfair. Don't get me wrong. It's flattering to be recognized and for people to say they appreciate your work or the work you represent through the journalists who work alongside you."
The family man
Reality checks are also useful in maintaining humility, he says, recalling a summer when he was stopped for speeding on his way to the family cottage in the Gatineau Hills. As the police officer checked his documentation, he commented on the name he saw.
"Oh, Peter Mansbridge." The officer mulled over the familiarity of the name. Then he apparently remembered the connection. "We were in scouts together."
"We started talking about the good old days and people we both knew. Then he paused and said, 'So, what do you do now?'" Peter laughs and adds, "Then he gave me my ticket."
After that humbling and pricey encounter, he continued on his way to the cabin where he and his wife of 14 years, actress Cynthia Dale, and their 12-year-old son, Will, and Peter's daughters, Jennifer and Pamela, and their families go each summer.
He extends the glimpse of his family to a comment about his excitement at watching his eight-year-old granddaughter performing in The Nutcracker with the Royal Winnipeg Ballet last Christmas. Then he chats a little more about his connection with western Canada. In part due to the earlier segments of his broadcasting career and the fact that his daughters live in the west, the link also extends to his parents. His father, who began his public service career in Ottawa, was a deputy minister of health with the Alberta government for a decade and his parents lived in Victoria, B.C., for another 20 years before moving back to central Canada to be close to Peter and his sister and their families.
The family emigrated from Great Britain to Canada, via Malaya, in 1954, when Peter was six years old. "My father was in the Royal Air Force in the Second World War. Then he was with the government in Malaya, helping the move towards independence," says Peter. "My parents decided that after going through the war and what was happening in Malaya — it was a rough time there — it was time to move their young family (my sister and me) to a place where there was peace and calm. My dad was actually born in a Canadian military hospital in Britain during the First World War. My grandmother was British and my grandfather was a Canadian soldier, so my father had Canadian citizenship. That's what prompted the idea of coming to Canada."
And his parents' decision to immigrate to Canada was the first step along the way to Peter's highly successful career in broadcast journalism. Now, after more than 40 years in the business, Peter says he has "reached the point of trying to pass on advice and more material things to others on their way up." Currently, the Chancellor of Mount Allison University in Sackville, New Brunswick, he funds four major leadership and junior achievement scholarships in New Brunswick and Alberta.
The last of a breed
But he emphasizes, seeking to help future generations does not mean he is ready to retire yet. "Once you're into your 60s, you've always got your eye on that ball, but things have changed," says Peter, who has just signed a new multi-year contract with the CBC. (He declined to give the number of years, saying that he wants to keep his options open.) "A lot of people work well beyond what we used to consider the retirement age, and I'm certainly not thinking of retiring early."
"Peter is the last of a breed," says Mark. "It is unimaginable today that someone could reach the pinnacle of Canadian journalism without finishing high school. He fully understands that what happened to him couldn't happen today. But it happened — and he is a terrific, terrific journalist and a great guy. When he finally leaves the CBC, it won't be the same place because there just isn't anyone else like him out there."
Photos courtesy of CTV.