By Kora Burnham
For locals interested in learning about the city they live in, or tourists from out of town, Jane's Walk is a fantastic and educational experience meant to bring communities and neighbourhoods together through the exploration of their city.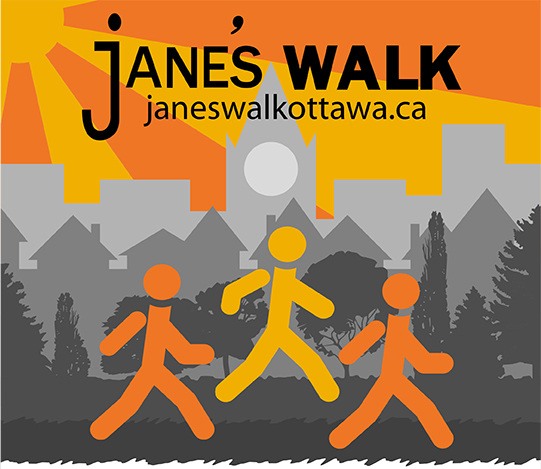 Jane's Walk is a free festival that encourages people to come together to discover what their city has to offer them, to learn its history, and to make a connection with the area and the people who live here. The festival began in 2007 in Toronto, and quickly spread to other parts of Canada and internationally. The walking tours are run by volunteers, who share information, personal stories, and their own connections to the city. They encourage togetherness with others and the community at large.
Jane's Talk is held Thursday, May 1st, and the tours begin Saturday and Sunday, May 3rd and 4th. For more information, or if you are interested in volunteering as a walk leader, visit Jane's Walk online or call 613-563-4922.
English Walks Include:
Discovering the O-Train Multi-Use Path
Along the Rideau Canal: the Locks to the Corktown Bridge
Vanier Beautification's Jane's Walk
Wild Food in the City: Urban Foraging
Pineview Neighbourhood Stroll
Hôpital Montfort Hospital: 60 Years Young
Art Walk
Agnes Macdonald and St. Alban's Church
Untold Ottawa: forgotten stories from our past
Constance Bay Wildside Walk
Cultural Landscape: Central Experimental Farm
Centretown Garden Gems make Connections