The Little Things
The calendar has flipped to September, and summer has skidded to a halt. Even though I haven't sat in a classroom since Brian Mulroney was prime minster, back-to-school time rattles me as an adult because of how upsetting it was to me as a child.
The July and August days of youth were spent doing what I wanted during the day and going to bed when I felt like it.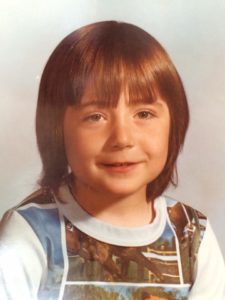 For two months, mornings virtually didn't exist. Except Saturdays when I'd struggle out of the sack for a marathon of great Canadian kids' shows: Swiss Family Robinson, Rocket Robin Hood, Hammy the Hamster, and The Forest Rangers.
The arrival of Labour Day is what stung the most. In bed early. Alarm clock back in service. And the end of my summer of anarchy. Tomorrow an adult waving a piece of chalk would once again wield all the power.
Cruelty is the word that comes to mind.
That was Jason's perception from childhood.
The following is an adult perspective on summer holidays coming to an end. But not mine, as I'm still quite childish.
What you will now read are imaginary excerpts from a diary that doesn't exist to my knowledge. These are what I perceive to be my mother's innermost thoughts from any September between 1978 and 1984.
Dear Diary,
I have no idea how I survived the summer without developing a drinking problem.
I never saw my kid out of bed before noon. Except on the days he was to cut the grass or clean his room. Those mornings he was long gone. But tomorrow morning, he'll be the teacher's problem. Not mine.
I couldn't handle the constant whining, so I didn't drag him back-to-school shopping with me. But I followed his must-have list to a T. I bought him everything he asked for, including the lunchbox and the binder that he wanted. Maybe later I'll clean off a spot on my bookshelf for the Mom of the Year award I'm sure to get.
Now I'm going to make his lunch and get to bed. I have a big day tomorrow too. Taking back my couch and TV and spending the afternoon catching up on Another World and The Edge of Night.
I love my kid. But I also love the first day of school!
GM
Dear Diary,
Well, that didn't go as planned. My kid got off the bus, walked through the front door and threw his backpack across the room. I couldn't make out what he was saying as he stormed down the hallway, but I heard the Lord's name. Must've learned that from his father.
Doesn't like his teacher. Doesn't like who he has to sit beside all year. Has homework on the first day. And even though he loves sardines and crackers while at home, I'm never to send him to school with those "stinkin' little fish" ever again. In fact, lunch was a total write-off. I did buy him the Happy Days lunchbox he asked for, but how was I to know Fonzie is cool and Potsie is not?
As for the binder he wanted, I now know there's a difference between the Six Million Dollar Man and the Bionic Woman. Apparently "bionic is bionic" isn't true.
ValleyGM
I'll never know what my mom was truly thinking, but I do know that she did her best all the time. Even though I was a pain in her butt at the end of summer holidays, she rolled with it as all amazing moms do.
I have come to the following conclusion, though: she exacted some measure of revenge when it was picture day at school.
She sent me to school with an envelope full of cash to pay for the photos, but also with hairdos that resembled John Denver or Sonny Bono. I even had a Marcia Brady cut in kindergarten. Add to the mix a polyester, robin-egg blue shirt with a collage of equestrian pictures on the front. A T-shirt with a Roller Disco iron-on patch. Or my personal favourite, a sailor striped shirt that read "Jeans, Jeans, Jeans" across the chest.
This is the most therapeutic way to handle the end of summer—thumbing through the family photo albums. There I've found so many little things to laugh about. After all, they make all the difference.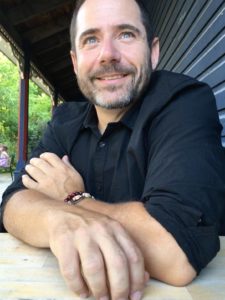 Jason Marshall has been a writer and journalist for more than 30 years and is an on-air host and station manager at Valley Heritage Radio just outside of Renfrew, Ontario. And he's truly a big kid at heart. You can email him anytime at jason@valleyheritageradio.ca.