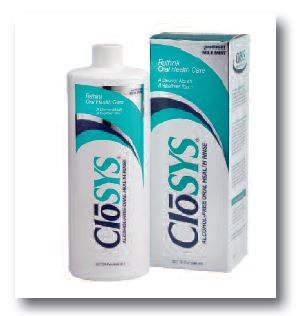 Most toothpastes and oral rinses have ingredients that can do as
much harm as good, all in the name of covering up bad breath.
CloSYS is a product that has no alcohol or sulfates and is pHbalanced
to make a real difference in your oral care routine. When
the mouth is more acidic (an unbalanced pH), it's more prone to
germ growth. Your mouth is sensitive. Shouldn't your oral care be
gentle? Going with the right ingredients means that CloSYS works
better and feels better in your mouth. CloSYS products are nonburning,
non-irritating and non-staining. www.closys.com.