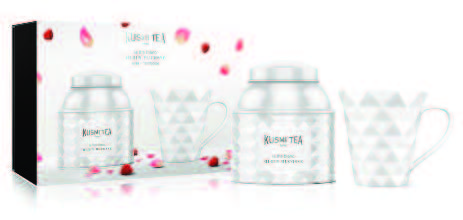 When it's tea time, pour yourself a cup of something delightful. Kusmi Tea has launched its first white tea, a special collaboration with renowned French chef Alain Ducasse. This brand new recipe incorporates notes of raspberry and rose, resulting in a delicious and sophisticated taste. Of any tea, white tea undergoes the least alteration during its production. Its sprouts and buds are picked by hand just once each year in the springtime, making the tea all the more precious. Le thé blanc Alain Ducasse is presented in a unique white box that complements the tea inside. You'll want to keep it. ca-en.kusmitea.com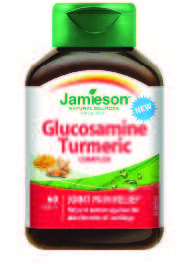 Your joints will thank you for giving them some TLC. Glucosamine Turmeric Complex helps relieves joint pain and inflammation and maintains healthy cartilage. Winner of a BrandSpark International 2018 Best New Product Award (based on a survey of over 15,000 Canadians) this Jamieson formula delivers the combined therapeutic benefits of Glucosamine & Turmeric in one pill. There are no artificial colours, flavours or sweeteners. jamiesonvitamins.com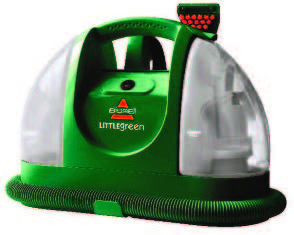 If you've got pets, grandkids or a tendency to spill things, the cordless Little Green Stain Eraser can make life a whole lot easier — and cleaner. It gets rid of stains wherever they are, from the dining room chairs to the living room carpet to the backseat of the car. The lithium-powered, handheld deep cleaner removes spots and spills from a wide variety of surfaces, including carpet and upholstery. This handy machine sprays, scrubs, and suctions up the mess. Voila: gone! canada.bissell.com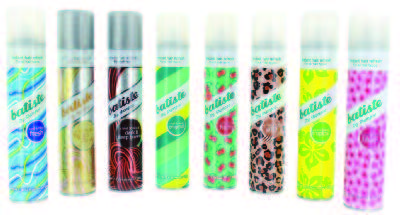 No time to wash your hair? No worries. Let Batiste Dry Shampoo do its magic. A starch-based product, it boosts your hair's body and helps eliminate oily roots to give your lank tresses the makeover they need, without any water. A quick spritz will revitalize your do, leaving it feeling fresh, clean and good to go. batistehair.ca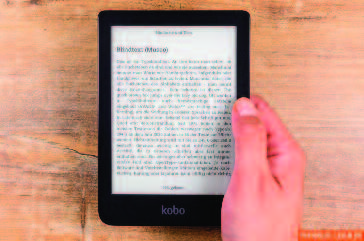 If you love reading, you'll love Clara HD, the newest eReader from Kobo. Clara HD's TypeGenius offers customizable font options, including exclusive weight and sharpness settings and the choice of 11 font types and more than 40 font sizes. Kobo's smallest, thinnest, and lightest six-inch display eReader yet, Clara HD weighs less than six ounces. The high-resolution touchscreen anti-glare display allows for reading in direct sunlight and you can also adjust margins, highlight passages, write notes, and look up words with the built-in dictionary. With 8GB of storage, the Kobo Clara HD can hold up to 6,000 eBooks and there are six million titles available at Kobo.com.
Compiled by P. Dillon.
PRICES AND PRODUCT AVAILABILITY MAY VARY. COYLE PUBLISHING ASSUMES NO RESPONSIBILITY FOR THE QUALITY OF THE PRODUCTS THAT ARE PROMOTED IN THIS COLUMN, NOR IS IT RESPONSIBLE FOR CUSTOMER SERVICE- RELATED ISSUES THAT ARISE FROM INTERACTIONS WITH THE COMPANIES PROMOTING THESE PRODUCTS.