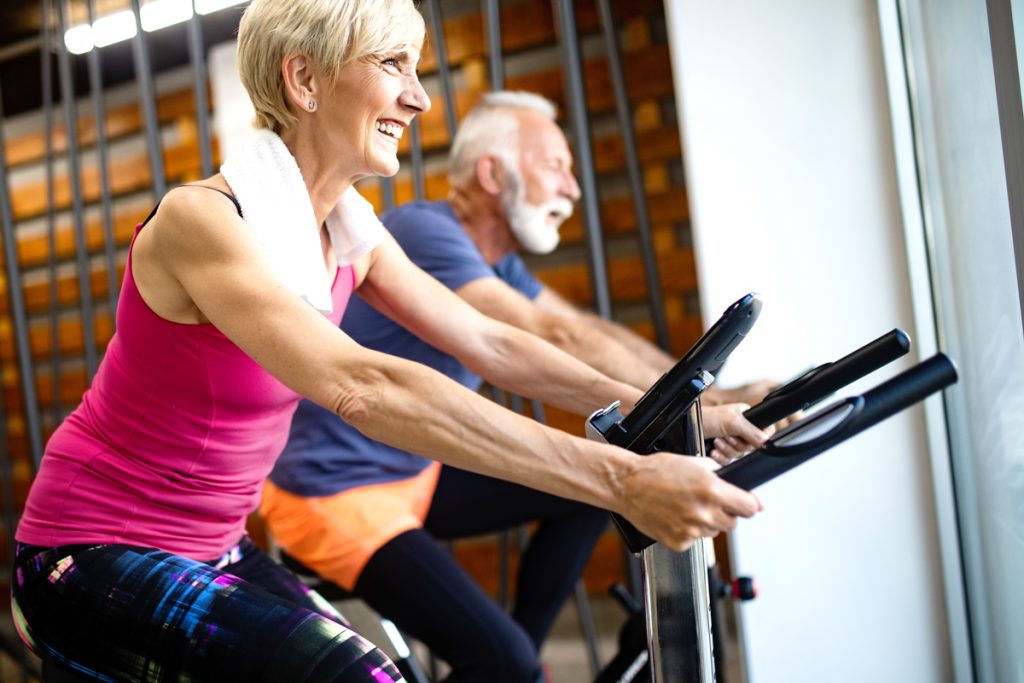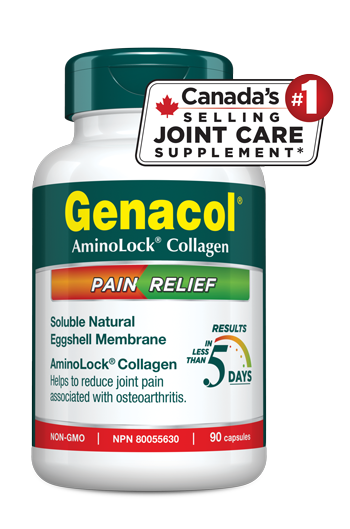 In Canada, 1 in 6 people suffers from some form of osteoarthritis. It's important to understand that osteoarthritis is, first and foremost, a mechanical disease. Osteoarthritis is the result of the wear and tear of cartilage, which loses its flexibility and effectiveness. As the cartilage wears out and weakens, the deterioration leads to symptoms and pain that can sometimes become very disabling. Osteoarthritis can affect joints, ligaments, bones, muscles, and synovial fluid (the fluid that naturally lubricates the joints).
How is osteoarthritis treated?
Unfortunately, there's no way to cure osteoarthritis completely. There are, however, a few solutions for living with osteoarthritis and relieving joint pain. Here are four recommendations that will help prevent osteoarthritis and reduce its symptoms:
Maintaining a healthy weight and lifestyle.
Healthy food contains anti-inflammatory nutrients having good benefits for your body and your joints. Eating healthy can also help maintain a healthy weight, which helps to reduce the pressure on your knee and hip joints.
Engaging in regular physical activity.
Osteoarthritis can lead to joint pain and difficulty performing certain movements, making it less interesting to enjoy certain sports. However, it is still important to keep moving when suffering from this condition because it helps to improve muscles and tendons' strength surrounding your joints.
Adapting day-to-day activities.
It is essential to keep moving despite osteoarthritis, but it must be done in a responsible, appropriate, and careful manner. When living with osteoarthritis, avoiding activities that put pressure on your joints, keeping a good posture, and getting proper equipment for your specific activity are important things to consider.
Taking care of your joints.
Genacol® Pain Relief is a natural health product to maintain healthy cartilage and quickly reduce joint pain. It provides fast joint pain relief in less than 5 days! It's the perfect solution to take care of your joints.
This dietary supplement contains AminoLock® Collagen, which is scientifically proven by three clinical studies to reduce joint pain associated with osteoarthritis. This exclusive ingredient, created with patented technology, is combined with Natural Soluble Eggshell Membrane. This active ingredient includes essential nutrients such as hyaluronic acid, glucosamine and elastin, all-natural ingredients renowned for benefiting joint health and inflammation.
Don't let joint pain and osteoarthritis take over. Reduce your joint pain in less than 5 days with Genacol® Pain Relief.
Try it! Get a 3$ rebate at painrelief.genacol.ca.
To make sure this product is right for you, always read and follow the label. Results may vary.
*According to IQVIA Consumer Health Insights (Canada) sales report ending October 9, 2021 (last 52 weeks – National incl. NFLD GB + DR + MM)