Enter your answer in the form below for the Cooking Easter Dinner Word Search.  CLUE: centre of interest
Use the form below to submit your answer to this issue's Solve and Win Word Search.
Winners will be randomly chosen from all entries received both online and by mail.
The deadline for entries is April 20, 2020.
Details are published in each issue of the magazine and online.
The answer to our January/February Chilly Word Search was BLACK ICE.
Our winners were Gilles Forte of Ottawa, June Sears of Brockville and Paul Addams of Perth. Thank you to all the readers who replied.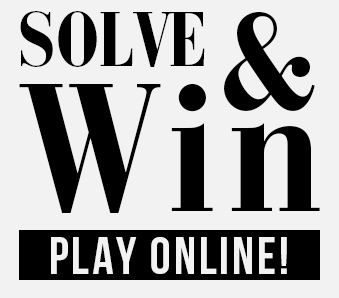 Notice:
The information you provide to us as part of this contest is deemed personal and subject to Canada's privacy legislation. We require this information to more efficiently provide information about the services or products you have requested. If you do not wish to receive information or product mailings from us, please do not submit your name in this contest.