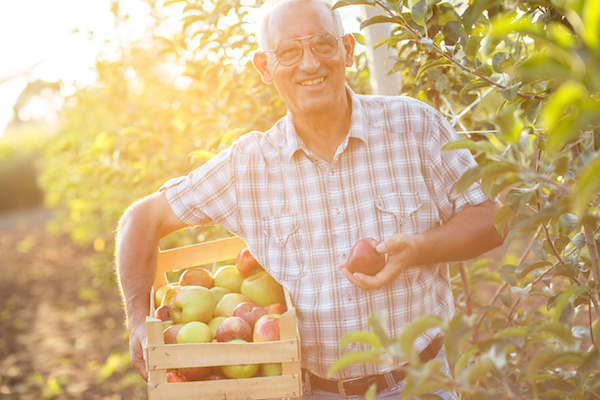 The forecast calls for sunshine and blue skies Saturday and Sunday, so it's a perfect weekend to take a break from your regular routine. Instead, head to a local apple orchard for a seasonal treat and make some fresh-picked memories. Here are some delectable choices.
Ottawa Region:
Log Cabin Orchard, located at 6121 Cabin Road, Osgoode, offers all kinds of fall fun. Not only can you pick your own apples or buy pre-picked ones, when October rolls around you can pick your pumpkins too. Pie pumpkins, white pumpkins, gourds and Jack-O-Lanterns are available. Hay Wagon rides and bake goods are offered on weekends, and there's also a petting zoo. Call 613 826-5081 and see www.logcabinorchard.ca.
Located south of Ottawa just outside Kemptville, Mountain Orchards is more than a place to pick apples. It's an annual destination for families. A corn maze, wagon rides, fresh baking and apple cider are all part of the experience, and wait until you see "them" apples. There are close to 10,000 trees on about 25 acres, offering eight different varieties, from Cortlands and Spartans to Lobos and Honeycrisps. Parking is free and there's no admission. Call 613 989-5601 and see www.mountainorchards.ca.
Located at 1399 St-Joseph Boulevard in Orléans, Orléans Fruit Farm offers pick-your-own apples Saturdays and Sundays in September, from 9 a.m. to 5 p.m. It's best to call 613 830-1303 or check the harvest calendar at www.orleansfruitfarm.ca before you go.
Located at 1480 County Road 32, Crysler, Cannamore Orchard offers 10 different varieties of apples, plus pumpkins, you can pick. There's also a country market, as well as a wide variety of kid-friendly activities, including mazes, play structures, an animal corral, a cow train, duck races and pedal cars. This place offers birthday parties, along with scary seasonal options, including the 2016 Spooky Wagon Ride and the Butchers of Cannamore Orchard Escape Maze. There are admission fees for activities. Call 613 448-3633 and see www.cannamoreorchard.com. 
Dekok Family Berry Farm, at 1070 March Road in Kanata, offers pick-your-own and pre-picked apples. A picnic area and a play structure are provided on site. See www.dekokberryfarm.com.
If you don't want to travel too far or do the picking, Pinewood Orchards is a good bet for fresh-from-the-tree apples. Located at 101 Herzburg Road in the west end, Pinewood offers several varieties from its 800+ mature trees. The apples are sold in the apple barn at the orchard as well as from an apple cart on Carling Avenue at Burke Road. See www.pinewoodorchards.com.
Kingston Region:
Waddell Apples is an orchard and bakery at 1345 Washburn Road in Kingston.
Kingston.  Daily, picking starts at 10 a.m. and is offered until 4:30 latest start, as the orchard closes at 5 p.m. The 2016  price to pick your own apples is $1 per pound.
Wynn Farms is at 8191 Hwy 33, Greater Napanee. The picking continues through October and, in addition to picking, there's a corn maze as well as  apple cider, caramel apples, candy apples, apple butter and apple crisp.
Spring Meadow Orchards at 10143 Loyalist Pkwy, Adolphustown, and Fruition Berry Farm at 3208 Hughes Road are also delectable choices.
Toronto Region:
Albion Orchards Apple Farm is located at 14800 Innis Lake Road, Caledon. And there is a bounty of other local destinations where you can enjoy picking and all things apple-related. Here's a list compiled by toronto.com.