Arts and Culture In Ottawa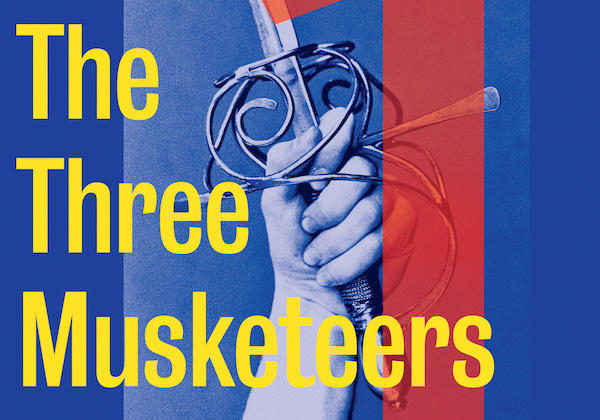 The Three Musketeers
Ottawa Little Theatre is presenting The Three Musketeers. The show runs from November 30 to December 17, with performances Wednesday through Saturday at 7:30 p.m. and 2 p.m. matinees December 4 and 11. Based on the swashbuckler by Alexandre Dumas, this adaptation is a tale of heroism, treachery and honour. The story is set in 1625 and it starts with d'Artagnan setting off for Paris in search of adventure. His sister Sabine poses as d'Artagnan's young male servant in order to accompany him. Reaching Paris, d'Artagnan encounters the heroes of the day, musketeers Athos, Porthos and Aramis, and joins forces with them to defend the honour of the Queen of France. As a result, he finds himself in hot water with the most dangerous man in Europe, Cardinal Richelieu. Even more threatening is the notorious Countess de Winter, who will stop at nothing to get revenge on d'Artagnan and Sabine. For tickets and details, see www.ottawalittletheatre.com/the-three-musketeers.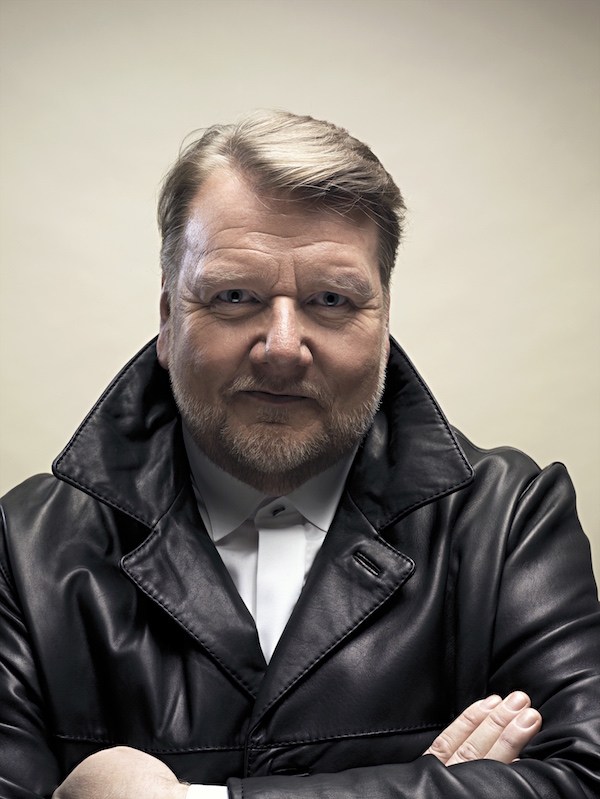 Happy Holidays with Heppner
The Ottawa Chamber Music Society presents tenor and CBC Radio broadcaster Ben Heppner as host of two evenings of favourite carols and stories in December. These festive celebrations are slated for December 15 and 16 at 7:30 p.m. at Dominion-Chalmers United Church, 355 Cooper Street, and they are presented in partnership with the Ottawa Choral Society. Featuring conductor Jean Sébastien Vallée in his debut with the Ottawa Choral Society, these concerts star soprano Mireille Asselin, and an ensemble of Ottawa's brass and percussion players. See www.chamberfest.com and www.ottawachoralsociety.com for details and tickets.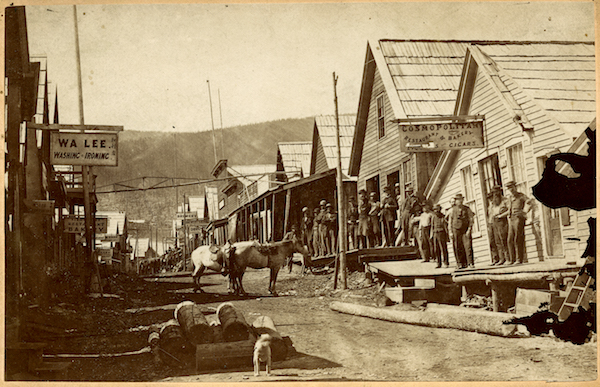 Gold Rush! – El Dorado in British Columbia
Travel back to 1858 at the Canadian Museum of History and meet some of the thousands of gold diggers – fortune-seeking prospectors – who dreamed of striking it rich by finding gold in Canada. Gold Rush! – El Dorado in British Columbia showcases 280 artifacts, including the spectacular, 1,642 gram Turnagain Nugget, the largest existing gold nugget from British Columbia. A gold box by Haida artist Bill Reid demonstrates the influence of gold on culture through the ages. A real stagecoach restored by the Historic O'Keefe Ranch in Vernon, BC evokes an era of adventure and exploration. Authentic miners' tools and personal belongings from the gold rush, modern objects such as a $1 million gold maple leaf coin from the Royal Canadian Mint and a set of Olympic and Paralympic medals from the 2010 Vancouver Winter Games illustrate the allure of the glittering metal.
This exhibition is organized by the Royal BC Museum, in collaboration with the Canadian Museum of History, and it runs until January 15. See www.historymuseum.ca for details. Note: There's still time to see the Napoleon and Paris exhibit at the museum. It's on until January 8.
In Toronto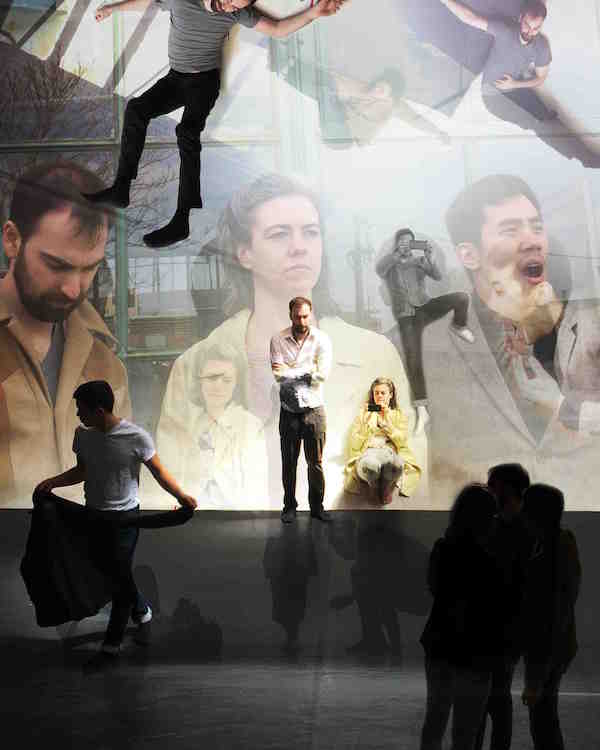 DanceWorks presents a double bill of world premieres 
DanceWorks, Toronto's longest running contemporary dance series, is presenting an evening of two world premieres, each exploring identity in different ways. Both are choreographed by Yvonne Ng, artistic director of Toronto's tiger princess dance projects (tpdp). Her solo In Search of the Holy Chop Suey and her work for a trio, Zhong Xin, run as a double bill Thursday, November 24 through Saturday, November 26. The shows start at 8 p.m. at Harbourfront Centre Theatre as part of the NextSteps series.
For In Search of the Holy Chop Suey, she ponders a life of creation and imitation in movement and mines influences from sources as varied as her mother, modern dance and kung fu legends, ordinary people, wild animals and more. Silvie Varone designs the set for this expressive work.
Zhong Xin (which translates to centre or core in Mandarin) is her trio for three dancers—Irvin Chow, Mairéad Filgate and Luke Garwood. In collaboration with composer Nick Storring and set designer Joe Pagnan, Ng and her dancers propose an unknowable universe of possibilities.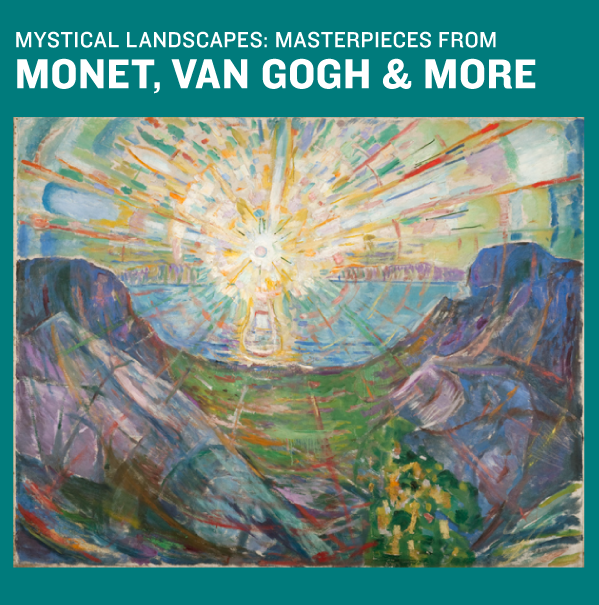 Mystical Landscapes: Masterpieces from Monet, van Gogh and more 
The Art Gallery of Ontario invites visitors on a spiritual journey through some of the most significant paintings of the 19th and 20th centuries. Vincent van Gogh, Wassily Kandinsky, Claude Monet, Paul Gauguin, and Emily Carr are a few of the 35 artists featured in the exhibition who put onto canvas their feelings of unity with nature and the cosmos, creating some of the world's most famous landscape paintings.
Spanning Europe, Scandinavia and North America, the exhibition explores scenes both real and imagined, beginning in the woods and concluding with a view of outer space from a mountaintop. Mystical Landscapes: Masterpieces from Monet, van Gogh and more is presented in partnership with Musée d'Orsay in Paris and runs through January 29, 2017, marking its only North American stop before it travels to France for its second and final showing. See www.ago.net for details.

Factory launches season with acquiesce and The Enchanted Loom
Factory Theatre's 2016-17 season looks beyond Canadian borders to navigate new identities and redefine the meaning of home, as citizens, residents and visitors. Six plays will chart fresh Canadian experiences.
The season launches with the world premiere of acquiesce by David Yee, winner of the 2015 English-language Governor General's Award for Drama and artistic director of fu-GEN Asian Canadian Theatre Company. The production is directed by Factory artistic director Nina Lee Aquino. Featuring a surreal cast of characters, from a foul-mouthed Paddington Bear to a wisecracking Buddhist monk, acquiesce is a sharply comedic and poignant tale of self, familial and spiritual discovery.
In Kingston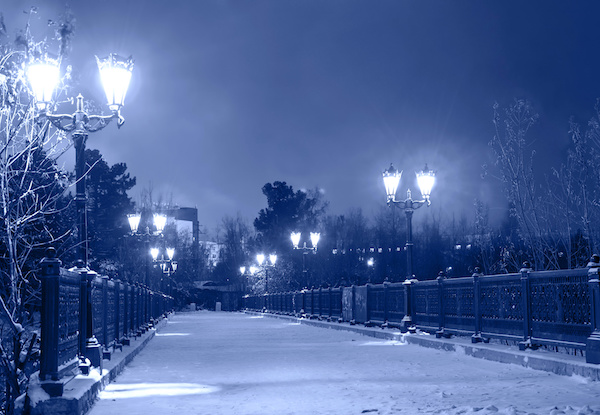 Domino presents It's a Wonderful Life
Domino Theatre brings the Christmas classic It's a Wonderful Life to the stage from December 1 to 17 at The Davies Foundation Auditorium, 52 Church Street. The tale by James W. Rodgers,
adapted from the Frank Capra film, is directed by Kevin Tanner. The cast includes John Halligan as George Bailey, Lauren Casselman as Mary Bailey and Walt Freeman as Clarence Odbody.
As the beloved story goes, it's Christmas Eve in 1945 in the small town of Bedford Falls. And George Bailey is suicidal. George has given up the life of his dreams in order to help others and, as trouble and grievances build, he's miserable and desperate. As he stands on a bridge ready to jump into the river, Angel 2nd Class Clarence Odbody comes to the rescue. He's been sent to save George. He does so by showing him how Bedford Falls might be if George had never lived. Shows start at 7:30 p.m. For tickets and details, see www.dominotheatre.com.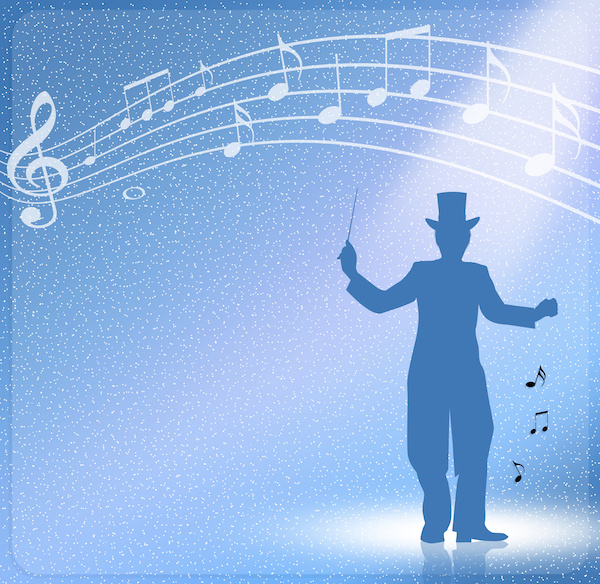 Orchestra Kingston and Kingston Choral Society present Handel's Messiah
Enjoy Handel's Messiah, a perennial yuletide favourite, in a concert December 9.
Orchestra Kingston is presenting the holiday music, with the Kingston Choral Society. If you're lucky enough to get tickets, you'll experience a full performance of Handel's best know work. The music starts at 7:30 p.m. at Sydenham Street United Church, 82 Sydenham Street. Tickets are available at the door or through the website, orchestrakingston.ca.
Orchestra Kingston is a community orchestra that has been established since 2008. It performs a variety of musical genres, with a special attention to Canadian composers. The orchestra often performs in collaboration with professional soloists and other community ensembles. Its music director, John Palmer, also conducts BrassWerks, and plays bass trombone in the Kingston Symphony and trombone in the Kingston Jazz Ensemble.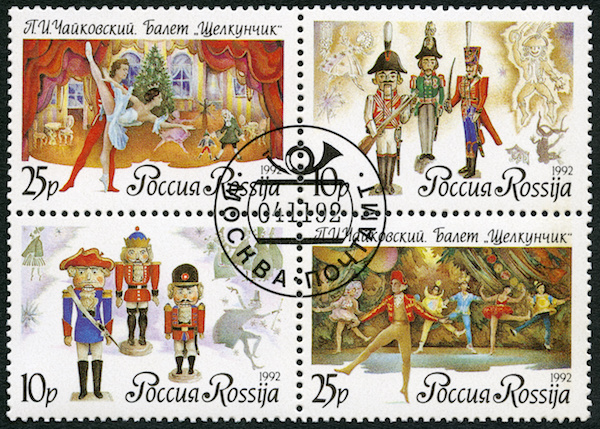 The Nutcracker at the Grand
The State Ballet Theatre of Russia returns to the Grand Theatre December 13, bringing a beloved holiday classic to life. Yes, it's The Nutcracker. The acclaimed company presents the two-act ballet with spectacular costumes, enchanting sets and beautiful dances set to a memorable musical score. The Nutcracker is an annual Christmas tradition for many families and it's a perfect special event to welcome the grandkids along and make memories they'll cherish. With over 65 dancers, the State Ballet Theatre of Russia has earned critical acclaim in performances through Europe, India, and Africa, as well as the United States.
This show is onstage in the Grand Theatre's Regina Rosen Auditorium. There are two shows, at 3 and 7:30 p.m. For details and tickets, see kingstongrand.ca or call the box office at 613 530-2050.