At age 61, Carole Ince is marking a creative milestone in life. The multi-media artist is holding her first solo show, De ses mains – In Her Hands, at Ottawa's Shenkman Arts Centre through August 14.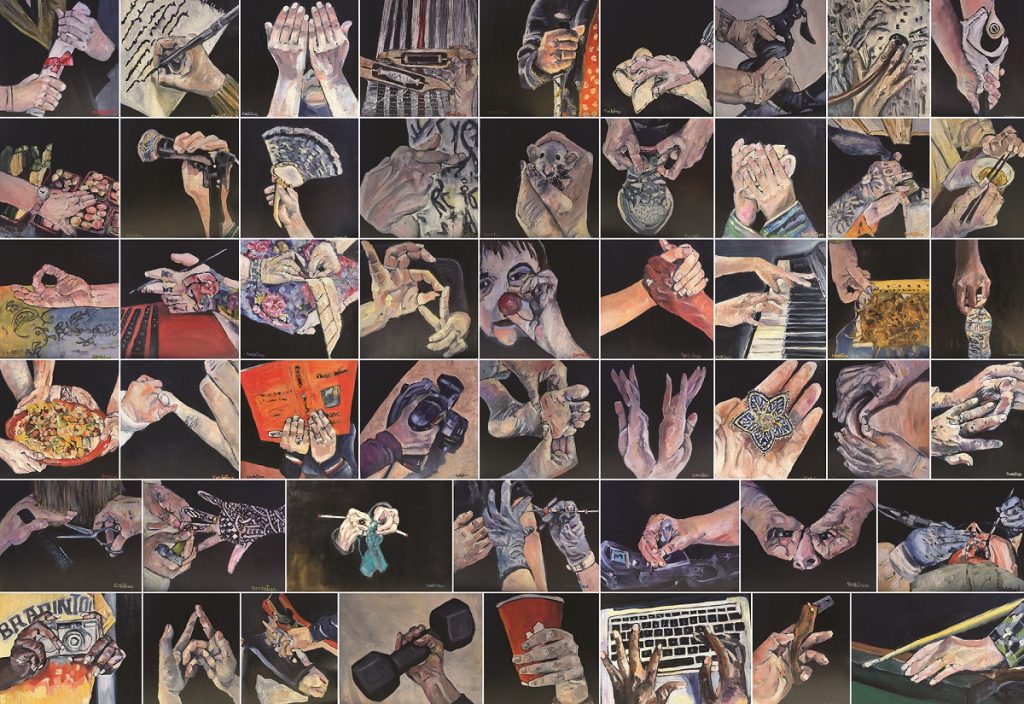 "I have developed a series of 60 paintings of women's hands," she explains. During the pandemic, she felt a need to shine light on the good and the positive, so she produced this unique collection of paintings "as a tribute to women who build a generous, loving and hopeful world." Details about the women in the paintings are accessible through QR codes that link to pages of an e-book featuring photos, videos and stories.
The exhibition features women of all ages, beliefs, abilities, cultures and sexual identification and it exemplifies the notions of diversity, equity and inclusion. It also celebrates the sense of touch. Through two years of COVID-mandated social distancing, touch was generally discouraged, making us appreciate how central it is to our lives, Carole points out.
"In a culture of virtual and digital technology," she adds, "touch and tactile communication [are] essential to our physical, mental and general well-being."
Getting in Touch with Art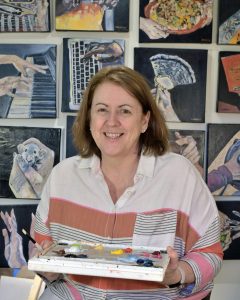 These days this hands-on artist is involved in various arts organizations, including United Art Space, ArtEast Ottawa, Arts Network Ottawa and the Ottawa Art Gallery. "Painting, sculpting and creating are my true passions and steps towards an art career have been [a] long time coming," Carole reveals on her website, cgince-art.com. "Impending retirement from formal work will afford me the opportunity to follow my dream."
Happily, her last formal workday was in March and now, in her words, "I am reframing the rest of my life."
You'll find this art show in the Lalande & Doyle exhibition space at
245 Centrum Boulevard in Ottawa. The vernissage is July 14 from 6 to 8 p.m.
Multi-media artist Carole Ince is holding her first solo show, De ses mains – In Her Hands, at Ottawa's Shenkman Arts Centre this summer.