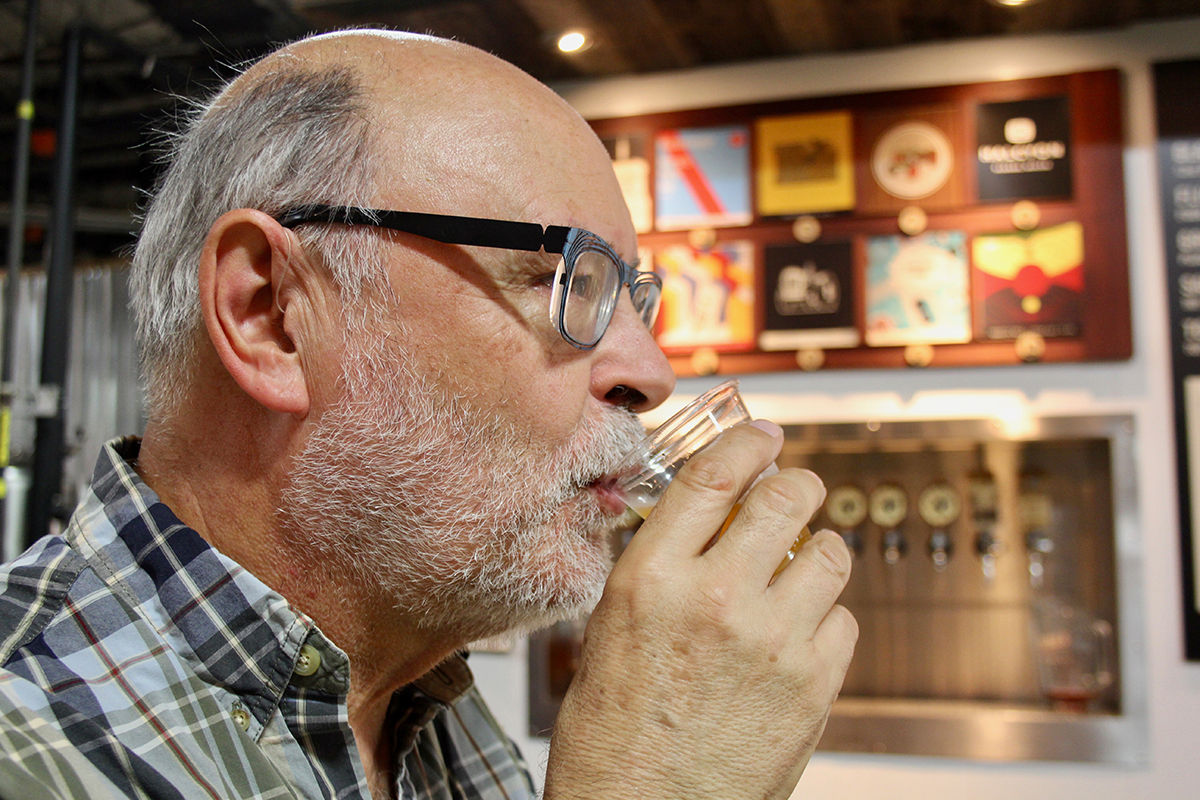 The Curious Trekker
By Peter Johansen
Touring Beau's Brewery in Vanleek Hill
Most Friday nights find me with some mates, noshing on Mexican fare and washing it down with a pint or two of India Pale Ale. So charming Vankleek Hill beckoned, where I could explore the source of my Friday night suds, Beau's All Natural Brewery, granddaddy of the region's exploding craft brewing scene.
Beau's offers hourly tours seven days a week, so I knew I'd be welcome whenever I showed up. What I didn't know: just how informative our tour guide Cassandra would be. I learned much about the brewing process and Beau's own story—and got to sample some beer besides.
The tour appropriately began with the oldest of the brewery's three brewhouses. Cassandra pointed to gleaming silver tanks aligned against the back wall of the cavernous building. They pushed out the brand's first beer, 1,750 litres at a time. It takes five sorts of tanks to create the beverage, all joined by a maze of overhead pipes and a tangle of hoses. There's a tank to heat the water, which Beau's trucks in from a nearby spring. Other tanks, in turn, convert grains to starch, or boil the hops to add aroma and bitterness, or spin the liquid whirlpool-style to get rid of the hops' residue, or use yeast to convert sugar to alcohol and carbon dioxide. Those tanks vary in shape and size, depending on their purpose.
Cassandra used a dazzling array of terms used by beer makers—from "brewing liquid," to distinguish the spring water from cleaning and waste water, to "bright tank," where "bright" beer, fully filtered and carbonated, is held for bottling. I didn't master all those intricacies, but I quickly appreciated how much effort—and science—goes into crafting beer.
But there's art, too, as brewers experiment with new recipes. To date, Beau's has produced more than 180 recipes, Cassandra said. We stopped by a display of ingredients and sniffed various types of hops, including the aromatic Citra, which lends my Friday night IPA its characteristic smell of grapefruit and lime. The firm relies on sourcing its malts primarily from Germany, where consistent supply is available. But, our guide noted, Beau's recently produced an all-Ontario beer.
In a stroke of true sustainability, spent grain is sent to a local farmer for livestock feed; it returns to Beau's as bacon, sausages and burger patties, on sale along with a slew of beer-themed merchandise.
Along the way, we learned about the brewery's origins. Co-founder Tim Beauchesne originally ran a textile finishing plant out of the building. "But eventually that work went overseas," Cassandra said. "Rather than shut down and throw people out of work, he looked for something to replace it." Rejecting everything from a recycling plant to a paintball arena, Tim eventually decided on brewing, a move that lured his son Steve back home from Toronto's music scene.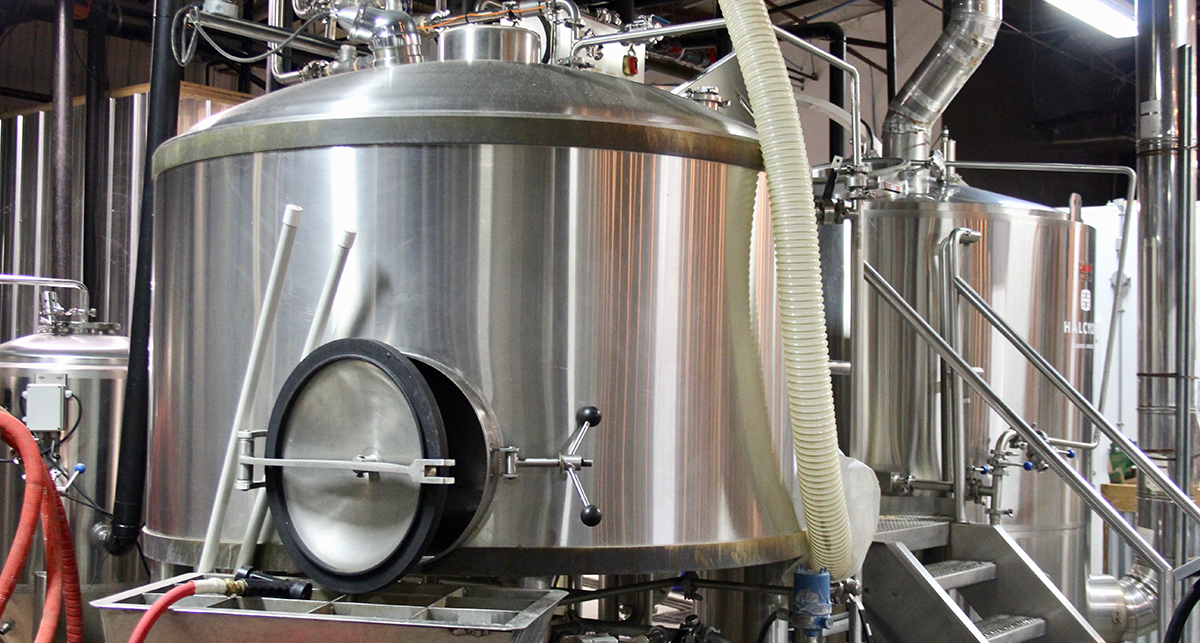 They weren't brewers, and in 2006 financiers considered them a huge risk. But they brewed their first product, the Kolsch-style Lug Tread Ale, which remains their flagship product, at a craft brewery in Campbellford. That success secured them seven accounts and a national brewing award, not to mention bankers' backing. Today, Cassandra says, the company has 125 employees, distributes beer from coast to coast, and even exports to New York State ("to be honest we were there before any other province because their regulations are so much easier"). Today, the company is employee-owned.
During our weekend visit, the brewery's taproom was packed with families, including kids and well-behaved dogs. Free tastings are part of the tour, though staff are watchful about over-consumption. "We passed our Smart Serve test," Cassandra noted. With that reminder, I chose only one sample: London Fog, an ale infused with Earl Grey tea. I liked it and took a couple of cans home—to tide me over until my Friday night IPA with mates, you know.
WANT TO GO?
Beau's All Natural Brewing is located at 10 Terry Fox Dr., Vankleek Hill, about 100 kilometres from downtown Ottawa. Take efficient Highway 401 or scenic routes 174 and 17, then Highway 34; turn east onto the village's Main Street; Terry Fox is the first left after the railroad tracks. Information: beaus.ca
Be sure to take time to explore the village. It's studded with heritage architecture, historical murals and interesting boutiques. Information: vankleekhill.ca
En route, you can detour to several other breweries, but they're smaller operations so it's best to arrange tours in advance. These include Stray Dog and Orleans Brewing Co. in Orleans; Brasserie Tuque de Broue and Etienne Brulé Brewery in Embrun; Broken Stick Brewing, Rockland; and Cassel Brewery, Casselman. Be sure to have a designated driver.