By Peggy Edwards, the Council on Aging of Ottawa
During the week of March 20, older adults in the Francophone community enjoy International Francophonie Week with all kinds of events and activities, including theatre and art exhibitions, family events, and film and food festivals. Their families, friends and neighbours who speak English or other languages are always welcome to join in the fun. Celebrating this week recognizes the potential of the language and culture to unite people and create space for mutual solidarity and understanding.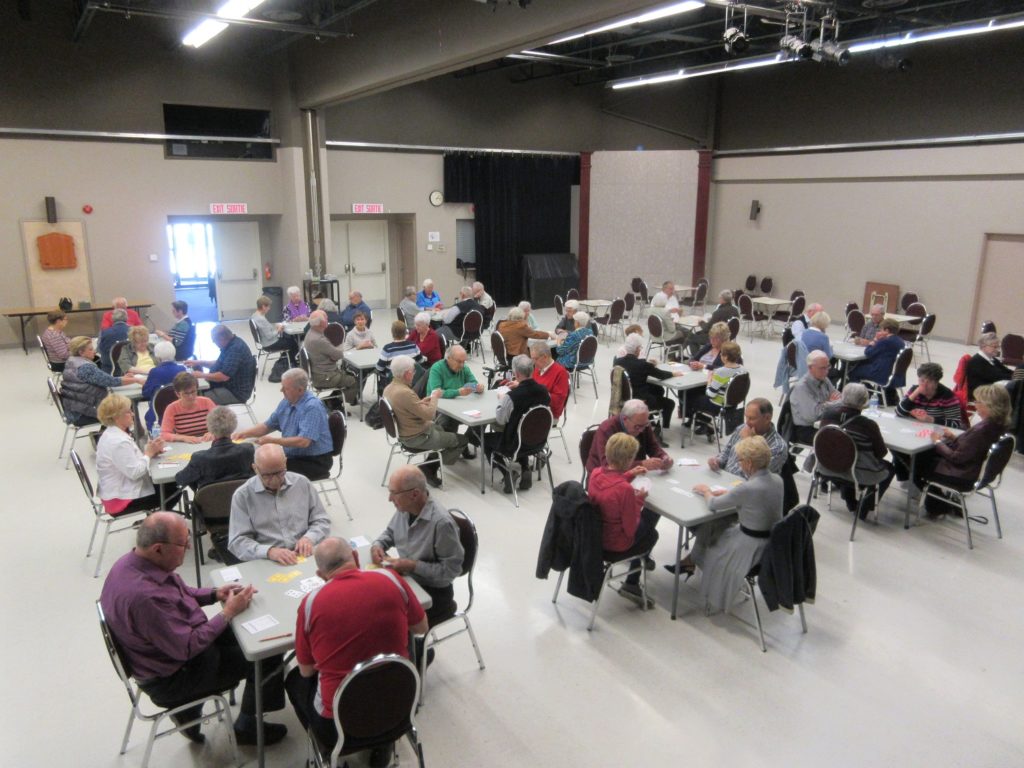 Yet according to the Assemblée de la francophonie de l'Ontario (AFO), Francophone seniors in Ontario face disadvantages in our mutual quest for healthy aging. Ontario's Francophone population is not only statistically older but also more vulnerable, given that the level of education and income is lower compared to the province's general aging population. Francophone seniors are more likely to have poor physical and mental health, and often reside in rural areas that can heighten isolation.
The issues and challenges facing Francophone seniors need to be identified and addressed with policies, programs and services that optimize opportunities for health, participation and security as people age. In the consultations undertaken by the AFO in 2019, Francophone seniors in the Ottawa region identified the following priorities: equitable treatment, French language programs, affordable housing, transportation/adapted transportation services, French language government services, access to care and health centres, avoiding isolation, optimizing technologies and supporting the Age-Friendly Cities model.
Trèva Cousineau is a recipient of many awards, including the June Callwood Outstanding Achievement Award for Voluntarism in Ontario in 2022, and has served as director general of numerous organizations promoting the French language at both provincial and national levels. She is a tireless advocate for Francophone equality and education. Now age 85, Treva is an active member of the board and vice president of the Council on Aging of Ottawa (COA).
"It is good to be involved with a bilingual organization like the Council on Aging of Ottawa," says Trèva. "We recommend and support the development of strategies, programs and services to meet the needs of Francophone seniors in collaboration with COA committees and Francophone and Anglophone community organizations. And we actively support a bilingual Age-Friendly City model that makes Ottawa a good place to grow old.
Trèva identifies some of the key issues for Francophone older adults in the Ottawa region, and some strategies needed to address these issues.
Improve French language services and reduce language barriers, especially with health care professionals. "It is difficult to communicate how you feel and specifics about your pain in a second language, even when you are bilingual," says Trèva. "We need better access to French-speaking physicians, nurses and health clinics, especially in Francophone neighbourhoods."
Provide more designated spaces for Francophone older adults in long-term care, as well as increased support for home services and informal caregivers in French. "While this is needed for older people who speak English as well, the gap in services in French is significant, says Trèva. "Older people who require extra care need to feel comfortable in an environment that acknowledges and uses their native language."
Make online communication more friendly to Francophone seniors. "While communication with governments at all levels has improved, it is still difficult to fill out forms and requests in French. Simple things like the fact that the form will not accept French accents is frustrating and unacceptable in an officially bilingual city and province."
Elect more French-speaking, bilingual politicians at the municipal and provincial level. "We have had some champions who have pushed for bilingualism and equal rights in the past. We need more of them now."
Improve French language services and communications for older people living in the rural parts of the Ottawa region. "For seniors in rural areas, social isolation is more likely to result from a lack of access to affordable transportation, lack of community supports and limited access to digital technology."
Lastly says Trèva, "It is to everyone's benefit to encourage our young people to learn French. People who have two languages have greater opportunities for work and to interact with people from other cultures and countries. This is not difficult if we introduce a second language early in a child's development and provide an education system that includes opportunities to study and learn in French as well as in English and other languages. Imagine, in Switzerland, young people grow up with mandatory learning in two, three or four languages. Why can't we make this a similar goal in Canada?"
Patrick Curran, an English-speaking volunteer with the COA, agrees. "I think there are real advantages in having two languages. I am delighted and proud that my granddaughters are all fully bilingual and two received their education in French."
In the spirit of celebrating, it is important to end this article by acknowledging the contributions that older Francophones bring to our community. In addition to the support they provide to their families and friends, some 71 per cent of Francophone seniors serve as volunteers and 60 per cent participate in clubs and sociocultural activities. They enrich our city and our neighbourhoods with history, culture and language. Vive le francais!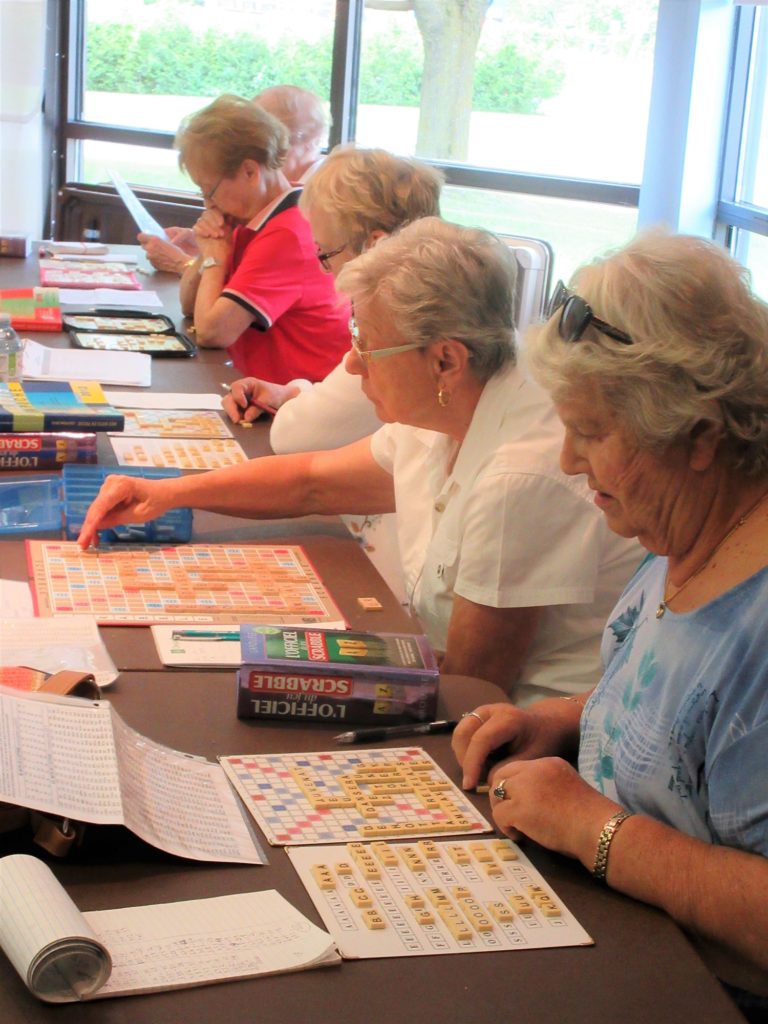 A look at some demographics and history
–  Ontario has some 750,000 French speaking and more than 1.5 million bilingual citizens. The presence of French in Ontario dates back to 1615, when Champlain met the Huron Wendat Chief at Toanche (now Penetanguishene).
–    In Ottawa, 17 per cent of older adults speak French as a first language, compared to 15 per cent of the rest of the population; 2.2 per cent only have knowledge of the French language.
–  Today immigration is a determining factor in maintaining the vitality of Ottawa's French-speaking community. In Ontario, 17 per cent of immigrant seniors speak French. Twenty-three per cent of Ottawa's older adults have a first language other than French or English.
–  The number of seniors living in rural areas is expected to grow substantially between 2011 and 2031. This increase is due to the desire of existing residents to age in place in their communities.
–  Ottawa has been a centre of French life since it was founded at the beginning of the 19th century. Francophones have shaped several neighborhoods in Ottawa, including Lowertown, Lebreton Flats, Sandy Hill, Vanier and Orléans.
References, Links and Further Information
Assemblée de la francophonie de l'Ontario. White Paper on Ontario's Aging Francophone Population (2019): https://farfo.ca/wp-content/uploads/2020/11/White-Paper-Aging-Finale-version-FFF.pdf
International Francophonie Day: https://nationaltoday.com/francophonie-day/
Statistics Canada. Census 2021: https://doi.org/10.25318/9810002001-eng
Telling the story of Ottawa's Francophones. University of Ottawa Gazette.  https://www.uottawa.ca/gazette/en/news/telling-story-ottawas-francophones
The COA is a bilingual, inclusive, voluntary organization that works to advance the wellbeing of older adults in the Ottawa region and to make Ottawa an increasingly Age-Friendly Community. The COA language policy ensures that every effort is made to provide complete and well-written information available in both official languages. For information on membership, volunteer opportunities, events and learning programs, visit: www.coaottawa.ca or call 613-789-3577. We are actively seeking volunteers who speak and write in French.
ADVANCING THE WELLBEING OF OLDER ADULTS
AMÉLIORER LE BIEN-ÊTRE DES PERSONNES ÂGÉES