By Tricia Dominik
Personal support workers are in high demand
In the words of Dorothy from the Wizard of Oz, "there is no place like home." This rings especially true for the thousands of seniors currently staying in an Ontario hospital. The discharge planning starts the moment they are admitted. We know people heal much better in their own homes, especially if they can have home support in place. Unfortunately, these supports such as a personal support worker are in short supply, and heaven forbid you live in a rural area. Here, the availability of such supports is even slimmer. If support is not available for discharge, the result may be a longer stay in hospital.
A personal support worker (PSW), by definition, is an unregulated care provider who assists individuals in their homes or long-term care, with the activities of daily living. This usually includes helping people with their personal care needs such as bathing, assistance with dressing, and assistance with mobility. They may also be providing respite to family members who are primary caregivers to their loved one. Allowing a family member to have some much needed time to do something for themselves and to get a break outside of the home is incredibly important. Typically you have to go to school for a year to become a PSW.
As our aging population is increasing, so has our need for PSWs. Not only do we need to attract more people into this career, but we also need to improve their work conditions. Speaking from experience, PSWs have one of the hardest jobs in healthcare. They are the ones on the ground shedding the sweat and tears. They are often underpaid, especially if they work in the community. PSWs in the community have to deal with driving in poor weather conditions, high gas prices, and unpaid driving time. They have to work long days to get their hours in. Often PSWs that work in hospitals or long-term care are paid more. Even so, PSWs in long-term care and hospitals are in short supply, which increases their workload, cutting down on the time they need to spend with each patient.
This is a complicated issue but one that is important to bring awareness to. Unless you are working in the community specifically in the area of home care delivery, you may not understand the challenges that are present in providing consistent, client-centred care. Understandably, families want the best care for their loved one, and this is not an unrealistic expectation.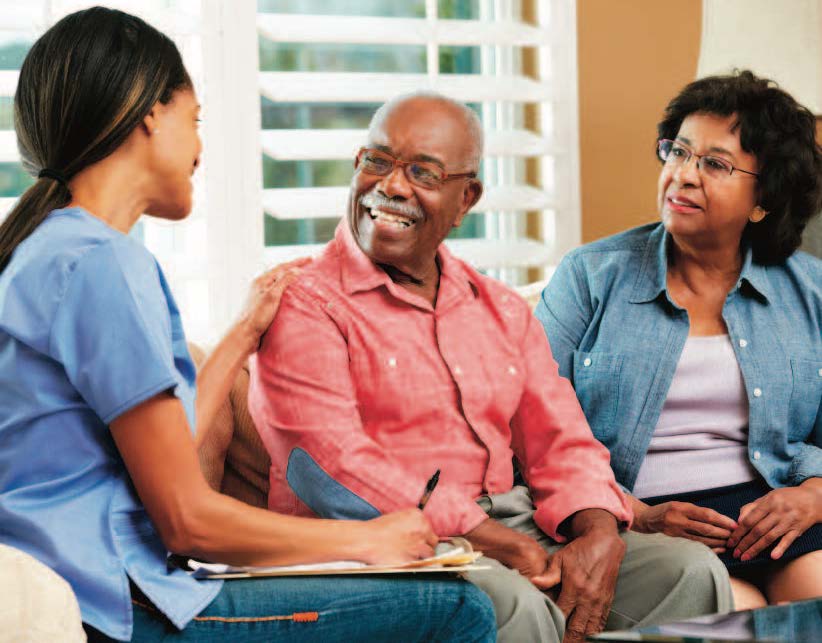 Home care is coordinated by case managers at the Local Health Integration Network (LHIN). They will complete an assessment to see if an individual meets the set out eligibility criteria. If so, the case manager will set up service for them with an organization that employs PSWs. Despite the dramatic increase in the number of seniors requiring home care since 2010, there are still not enough PSWs in these organizations to meet the demand.
It is much cheaper to provide someone care in their home than it is to provide care in the hospital. In the recent Ontario provincial election, candidates emphasized how they wanted to add more hospital beds. However, this is a bandaid solution to the real crisis in healthcare. What many people do not realize is that if care were adequate in the community, then hospital admissions would decrease, decreasing healthcare costs. Too many seniors sit in a hospital bed because they can't be discharged without the appropriate services in place, services that are often considered less important.
Many organizations that employ PSWs only offer part-time work with no regular schedule. This is often due to a lack of government funding. PSWs will often work for more than one organization so that they can have full-time hours. This can make it challenging for organizations to provide consistent care to their clients and can lead to caregiver burnout, if PSWs are overworked.
So, what can be done to fix these issues? Primarily, the government needs to invest more money into recruiting and retaining more PSWs. I worked as a PSW as a nursing student which was the only requirement for the job at the time. I had no real training and had no idea what dementia was. Even now, PSWs are the largest group of front-line health care providers that are not regulated. There is no licensing exam to qualify a PSW like there is for doctors or nurses. This is something that needs to change if we want the best care for members of our community.
If you or your loved one requires the assistance of a PSW, don't be afraid to ask questions from your service provider. It is also okay to let the service provider know if the PSW you have is not a good fit. If you have a PSW that you find does a really great job, request that person to be the regular PSW. Most service providers will do their best to accommodate the preferences of families. Being a PSW is one of the hardest jobs in healthcare. If you are happy with the care your PSW provides, make sure to tell them and tell their supervisor. Appreciation and understanding can go a long way in helping to retain the personal support workers in our communities.
Tricia Dominik is a nurse registered with the College of Nurses of Ontario and specializes in the field of Gerontology Nursing as a Nursing Case Manager for Senior's Mental Health in the Kingston Frontenac Lennox and Addington region. With more than two decades of experience working as a community nurse, she is passionate about senior care and providing support to families and health-care providers to navigate the path of growing older. Tricia is also a member of the Kingston Alzheimer's Society's Board of Directors.