You can't find your eyeglasses. Again. Your favourite show is about to come on TV and there are limited choices: a. sit right in front of the screen, b. squint and endure a fuzzy view or c. go on a hunt –indoors and out–to find the darn things.
Did you leave them in the car?
At the grocery store?
On your bedside table?
In the restaurant?
On top of the bathroom vanity?
On the shelf of the front hall closet?
There are so many possibilities … too many possibilities. As you try and retrace your steps—without your glasses on—it's easy to get frustrated.
But that doesn't have to happen.
There are innovative products and accessories that make wearing eyeglasses a whole lot easier. Not only are there options to keep your glasses attached to your person, there are also products that allow you to do minor repairs if, say, that little screw comes loose and an arm comes off.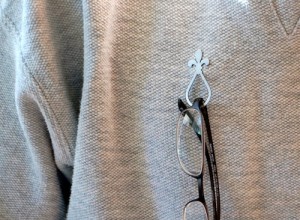 #1
EyeLoop Magnetic Eyeglass Holders are an effective, alternative product designed to help those who struggle with finding a spot to keep their eyeglasses throughout the day.  They hold your glasses right where you want them (and can find them). Whether you're wearing a blouse, a T-shirt, a polo shirt or a dress shirt, they work beautifully.
www.MagneticEyeglassHolder.com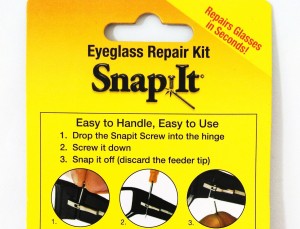 #2
The Snap It Eyeglass Repair Kit provides innovative, time-saving oversized-screws that take the hassle out of DIY eyeglass repair. The Snapitscrew Retail Kit is available for you to fix your own glasses; each kit contains 5 screws with a screwdriver that is held inside a plastic tube for easy transportation. It's easy to use, so you don't have to worry about dropping anything or losing the screw.
Now you can get back to your regularly scheduled program and actually see what's going on!