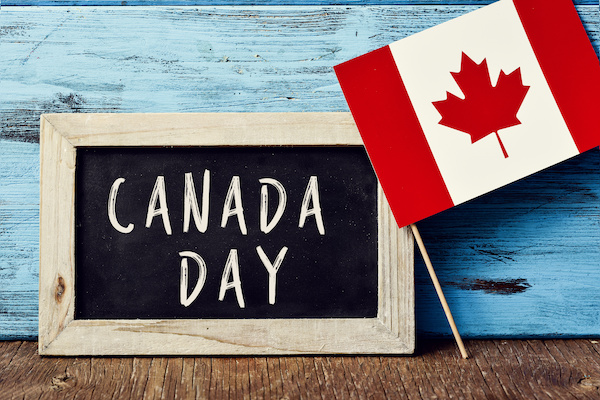 Hooray for Canada Day! Wherever you are in eastern Ontario, there are festivities and celebrations to mark the July 1 civic holiday. Parades, special activities and fireworks are plentiful and you don't have to be on Parliament Hill in Ottawa or at Mel Lastman Square in Downtown Toronto to get in on the fun and action.
However, across the GTA there are celebrations of all descriptions, including live music and entertainment, activities for all ages and delicious international cuisine. Here's a listing of all the action around town.
In Kingston, highlights include a Canada Day beach party at Grass Creek Park, a red and white parade down Princess Street, a race and fireworks to end the day.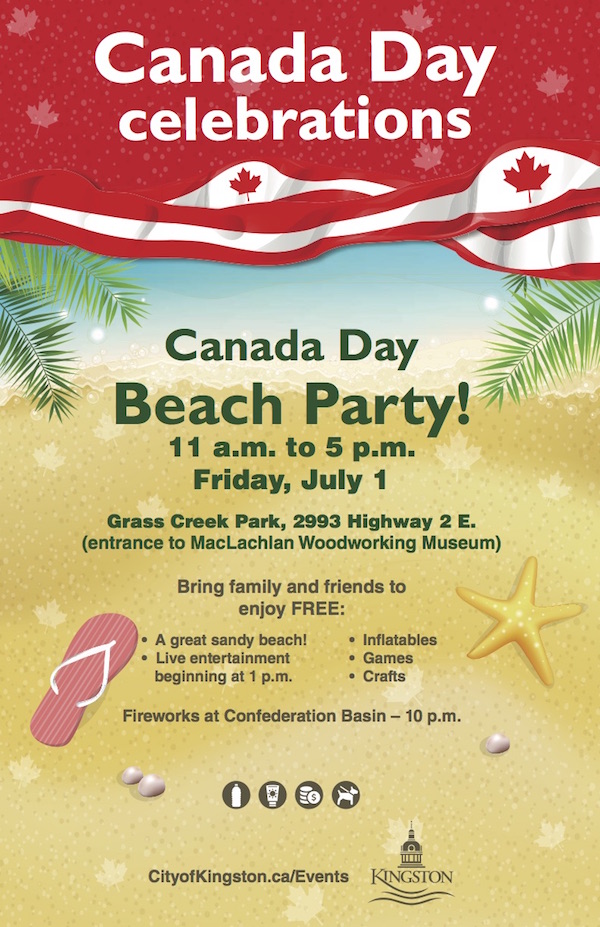 Ottawa
The nation's capital is an amazing place to be on July 1.  If you want all the bells and whistles, head downtown. On Parliament Hill there's live entertainment through the day and you can see the Snowbirds aerobatic team performance.  There are also national-scale events at Major's Hill Park and the Canadian Museum of History. Most of Ottawa's national museums and attractions will be offering free admission.
Ottawa Valley
Smiths Falls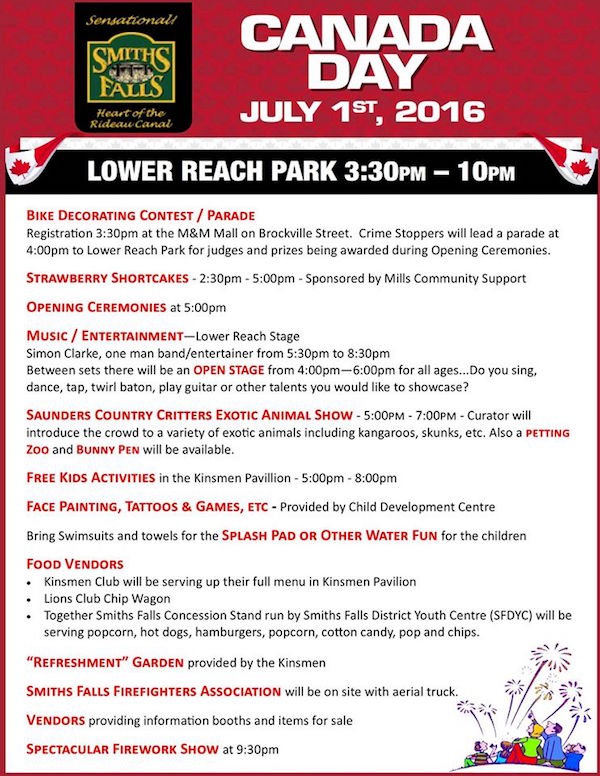 At Smiths Falls' Heritage House Museum, 11 Old Sly's Road, you can test your Canadian history knowledge. Butter and baking demonstrations, lawn games, and a Victorian photo station are also featured. Special Canada Day admission is only $2. The demonstrations are at 11am and 1pm and the museum is open from 10:30 a.m. to 4:30 p.m.
Carleton Place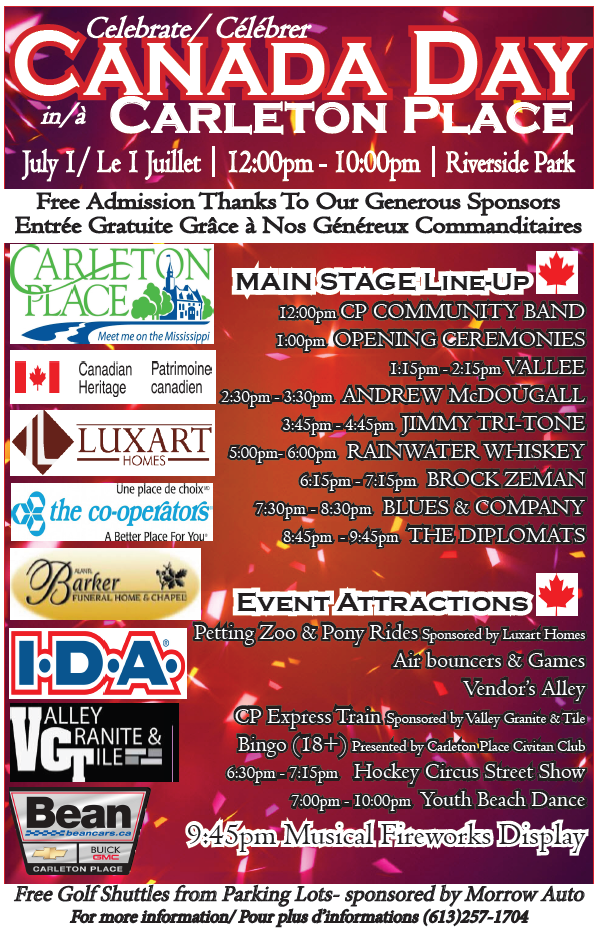 Perth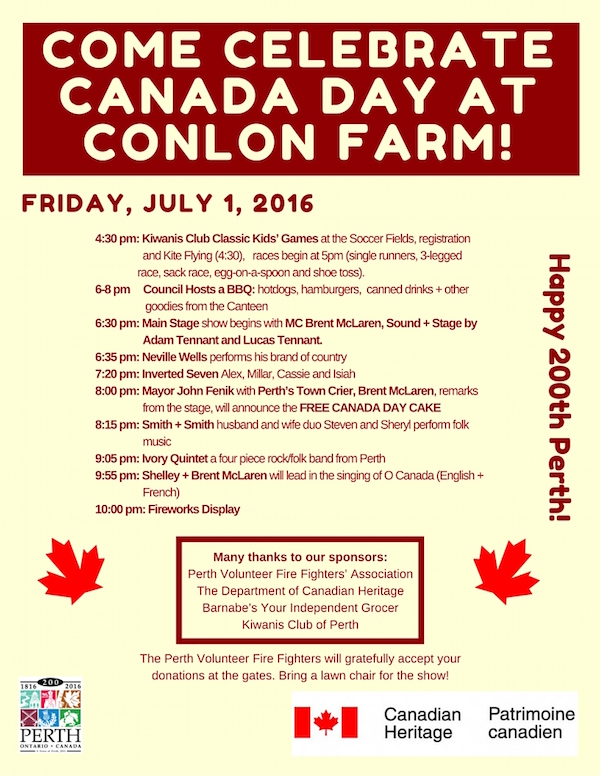 Arnprior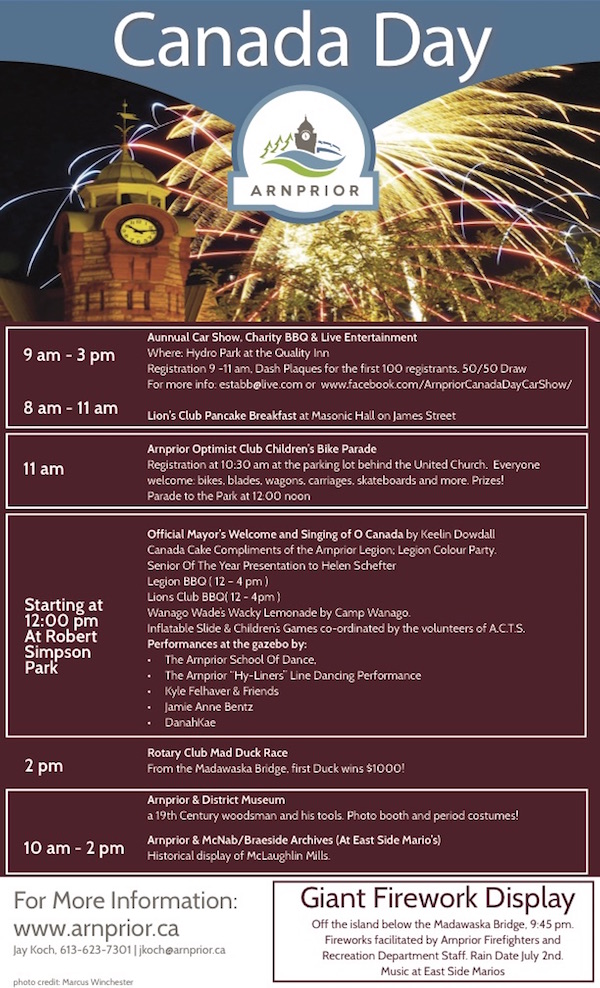 Renfrew
Canada Day celebrations take place at Ma-te-Way Park, starting at 9 a.m.
9 am: Fun Run, Tennis Tournament and Yard Sale
4:45 pm: Children's Parade, Opening Ceremonies and Cake
5 -9 pm: Horse and Wagon Rides, Food Vendors and Family Games
6 pm: Little Rays Reptiles; Endangered Ontario Show
6:30 pm:  Bubble Ball
7:30 pm: Magic Show and Yoga
8:30 pm: Live Music
10 pm:  FIREWORKS