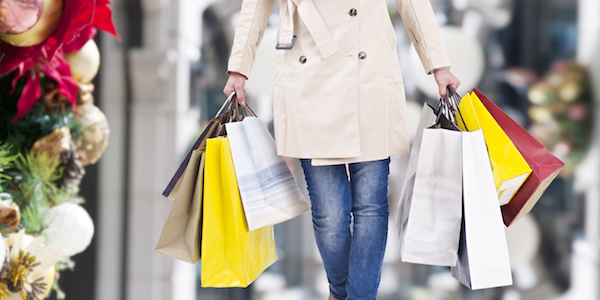 A ladies' boutique in heritage Perth, Lavender & Lace draws customers—both women and men—from across eastern Ontario. People come, and keep coming back, for the sought-after brands and styles, the inclusive range of sizes, the expert service and great prices. "Our customers really do enjoy shopping at Lavender & Lace," says owner Dawn Mayhew. Dawn is a gracious lady whose warmth and enthusiasm will immediately make you glad you walked in the door at 34 Gore Street East.
The ambience at this well-stocked, intimate boutique is just as inviting. And wait until you set eyes on the products. You'll find bras for every shape and need, from size 30A to 50H. Better yet, Lavender & Lace's four professional bra fitters are well trained, extremely competent, and they have a lot of fun helping customers find the perfect fit!
Panties, shapewear, sleepwear, casualwear, and loads of jewelry and accessories are also part of an appealing, handpicked collection that highlights Canadian designers. There's Sympli, an easy care, easy wear brand made by women for women. Sympli's classic garments can be worn anywhere and never go out of style, Dawn says. Gilmour, designed and manufactured in Vancouver, and LNBF (Leave Nothing But Footprints), from Toronto, are flattering lines that feature sustainable bamboo fabrics. Pretty Woman and Neon Buddha are a couple of the other exceptional brands in the mix, and SAXX men's underwear is a big hit with the fellows. This is a Canadian invention and was even featured on Dragon's Den. Life changing underwear for our men!
For both sexes, there's a lot to love about Lavender & Lace, starting with this business's mission statement: "All women, regardless of their size, are entitled to feel beautiful in what they wear, and we are here to make sure of that."
Word has spread about this commitment, along with the excellent customer service, captivating choices and affordable price tags. "People hear about us." And if they're from out of town, they're happy to make the trip. See lavenderlace.ca for details and hours.