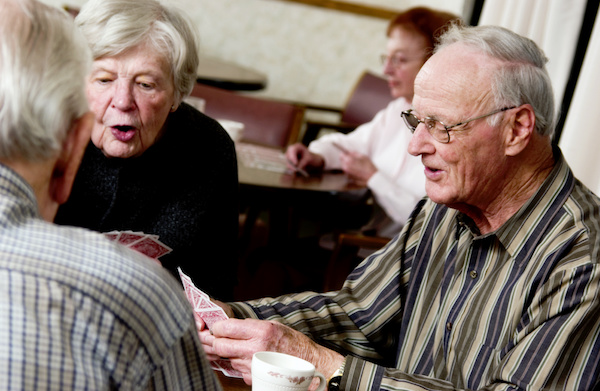 Following some major retirement acquisitions in the Ottawa area, Riverstone Retirement Communities is one of the last locally-owned players of its size. With four successful properties now operating and three more in the works, Riverstone is here to stay. And that's worth noting.
When it comes to selecting a retirement community, local ownership is a factor to consider. The service and care provided are more personalized and hands-on. Questions can be answered quickly, and issues resolved promptly. When asked how he established trust and respect at each retirement property, Riverstone Vice President Mike Traub says, "I embrace the opportunity to make a positive difference in people's lives and to offer the same quality of care that my own grandmother once enjoyed. I'm proud to be managing a company that aims to be at the forefront of retirement living in the Ottawa area."
Riverstone Retirement Communities is locally owned.
With its fifth property, Stirling Park on Merivale Road, currently under construction, and its sixth in the early planning stage, Riverstone will continue to be a beacon for the value and care that come from engaging with and investing in the local community. Riverstone's partnership with Ottawa homebuilder Claridge Homes is also worth noting. Through Claridge Homes, Riverstone is able to leverage local communities across Ottawa to enhance the lifestyle it offers its residents.
For details about Riverstone Retirement Communities, see www.RiverstoneRetirement.ca.