The Glebe has long been one of Ottawa's most sought-after neighbourhoods, thanks to its historic charms, eclectic mix of shops and eateries, and attractions such as the Rideau Canal and Lansdowne Park. Now it's home to a brand new senior lifestyle destination: Amica The Glebe.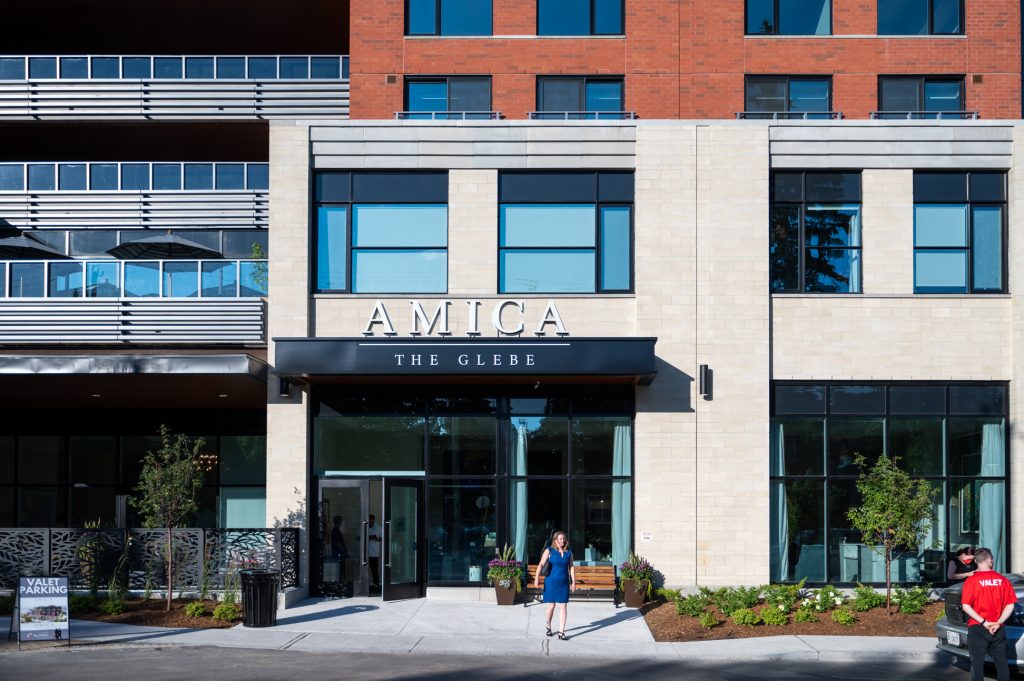 Located at 33 Monk Street, Amica Senior Lifestyles' newest residence opened its doors in July. It offers a full continuum of care, including 61 independent living suites, 61 assisted living suites and 40 memory care units for people with dementia. Some independent living suites have in-suite laundry and there are also personal balconies. Flexible, personalized care is available, as are respite and short stays. (Yes, you can try out the lifestyle before you make the move.)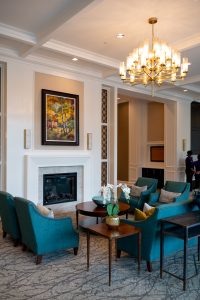 There's plenty to tempt you. This address boasts an array of amenities and services including a concierge, fully licensed dining and a fitness centre. There's even a Red Seal chef to prepare fresh, seasonal, dietitian-approved dishes to suit residents' appetites.
The dining choice is notable. Not only are residents able to choose when and where to dine, such as in the licensed dining room, in the bistro, on the patio or in their suites, there are menu options at each meal. If you're a picky eater, that's okay. Requests are accommodated. Besides seasonal daily menus and a-la-carte resident favourites, there are also themed dinners and special-occasion menus.
There's plenty to keep you active in this nine-storey building, thanks to the library lounge, computer lounge, craft kitchen, home theatre, hair salon and spa. Outdoors on the property there are common-area terraces and balconies, as well as a paved walking loop. You can also walk to all sorts of places. For instance, Kettleman's Bagels is a two-minute walk away.
Amica The Glebe also offers scheduled outings as well as a calendar full of on-site events and activities, from fitness classes to musical offerings.
Established since 1996, Amica has over 30 locations in Ontario, British Columbia and Alberta. For details about Amica The Glebe, see amica.ca/glebe or call 613 233-6363.