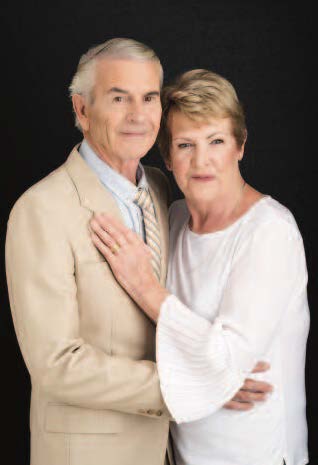 The beauty of images to instill lasting memoirs for generations ever-after.
Photo essay by Elenora Luberto | September 2019
Portraits empower people to make important personal decisions, so that at the end of life the likenesses used are ones that represent how they want to be remembered.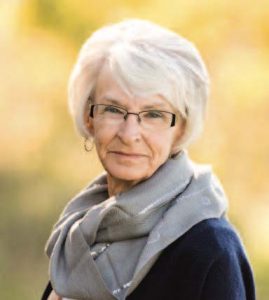 Marilyn Black is organized and matter of fact. "I have my photograph picked out," she says. The music is selected as well, along with the readings. When this family matriarch dies, loved ones won't be scrambling to make decisions or wondering what she would have wanted. They already know, because the 68-year- old has made her wishes clear — right down to the portrait that will be displayed to honour her life.
It's a lovely image too, one captured by award-winning photographer Elenora Luberto on a special day. Marilyn's daughter, Cindy Howell, had booked a fall family photo session with Elenora Luberto, and Marilyn and her husband, John, were invited to participate.
The results are beautiful. There are images of all three generations, of the grandparents with their grandchildren, of Marilyn and John with their daughter, and of them as a couple. There are also individual portraits of both grandparents.
When she saw the images, Marilyn knew just the one she wanted. As Elenora explains, "She specified exactly which portrait was to be used in the future. In fact, she had me professionally print an eight-by-ten of that portrait for framing and has it ready to go in the event it's needed."
You can hear the laughter in Marilyn's voice when she describes the conversation. Cindy was on hand when she got into the details with Elenora. "My daughter was appalled," she admits. "Her mouth fell open."
The long-time photographer had a different response entirely. As Marilyn recalls, she said, "You would be surprised, Cindy, how many people your parents' age think about that and want that."
Elenora Luberto has come to appreciate how meaningful these legacy photographs can be. It wasn't that long ago she was arranging to take business headshots of Burt Grundy, then a cattle farmer and president of the Canadian Hereford Association. She encouraged his wife, Nancy, to attend the session so she could take a portrait of the couple, knowing the last time they had their photo taken was probably at someone's wedding. "They resisted, but ultimately accepted my offer," she explains. As she photographed them individually and together, Burt told her he was "living his boyhood dream" with his wife on the cattle farm.
That's why Elenora was shocked when, a few months later, he had a heart attack and died. "He was so strong, so happy living his dream, and all of a sudden he was no longer here."
At the wake, she saw it immediately on the coffin; the portrait she'd taken was proudly displayed in a frame. The same picture was also used for the obituary. "Nancy thanked me profusely for that last portrait of her husband. She tells me it now hangs in her sewing room where she spends most her time."
The experience changed the way Elenora photographs families. These days, she makes sure to photograph the grandparents, individually and as a couple, as part of the sessions. Family elders get to dress up, feel special, and be in the spotlight along with their loved ones. Not only do the resulting images become cherished keepsakes and eventual family heirlooms, they empower people to make important personal decisions, so that at the end of life, the photographic likenesses used are ones that represent how they want to be remembered.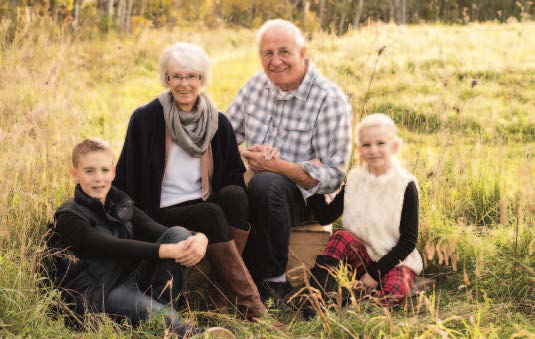 Anne Hanrahan made this happen for her dad. She contacted Elenora to take photos of her family near the end of her father's life. "He had terminal cancer," she explains, "and we wanted to remember him happy and surrounded by family. He was also a professional photographer in his first career and as he was often the one behind the camera, we knew he would especially appreciate a professional photo for his obituary. Our last gift to him."
Despite the circumstances, Anne says the experience was fun. Better yet, she adds, "The images are amazing, and we will have them forever. Beyond simply family keepsakes, we used them for his wake, funeral and obituary. When we were dealing with his death and funeral, it was one thing we didn't need to think about."
Renata Frey had different reasons for contacting Elenora to do a studio session with her 80-year-old parents, Joe and Corrie. "I thought that it would be a great 55th wedding anniversary present for them to get their professional pictures taken," she says, noting the last time they had such photos taken was at their wedding over half a century ago in Holland.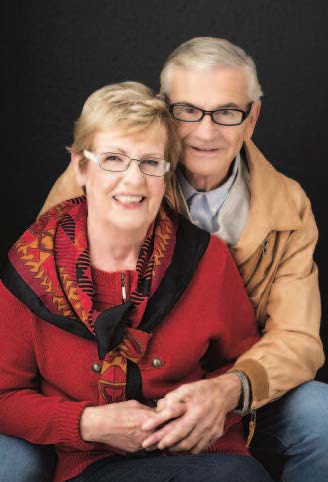 The portraits of her mom and dad were also significant for Renata because she lives in France. "I now have beautiful pictures of my parents as they are today. Elenora captured their smiles, but also their personality; one picture of my father in his leather jacket reminds me of a picture that I have of him when he was 18 and in the army. That same little devious smile is still there."
She and her parents cried when they received the photographs from Elenora. "They were absolutely stunning. It was really an emotional moment to see the pictures, and for me it was such a pleasure to see how happy my parents were with the results."
The experience itself was also a happy occasion; it lasted over four hours and involved many pleasures, including cake, coffee and much laughter. "I took the full package, which included hair and make-up, and I definitely recommend it," Renata mentions. "It makes all the difference because the professional make-up artist really enhanced their features."
As an only child, she will be able to pass on these portraits for generations to come; for now, she has them framed in her home. "Life is unpredictable; you never know what is around the corner. I'm so glad that we have beautiful portraits taken by Elenora as a forever memory."
Elenora Luberto, of JEMMAN Photography, is an Ottawa-based award-winning portrait and wedding photographer whose work has appeared in Fifty-Five Plus and Ottawa Wedding Magazine.