If you suspect a loved one or someone you know has been neglected in an Ontario Long-Term Care Home, you are not alone.
Every Long-Term Care Home resident in Ontario is guaranteed rights that every Long-Term Care Home must fully respect and promote.

Sadly, in reality these rights are often not protected.
Some of these rights include:
the right to be treated with courtesy and respect and in a way that fully recognizes the resident's individuality and respects the resident's dignity.
the right to be protected from abuse.
the right not to be neglected by the licensee or staff.
the right to be properly sheltered, fed, clothed, groomed and cared for in a manner consistent with his or her needs.
the right to live in a safe and clean environment.
the right to have his or her participation in decision-making respected.
Unfortunately, Long Term Care Homes in Ontario face unprecedented challenges today as the aging population continues to rise. Stricter eligibility requirements for admission into Long Term Care Homes also mean that the those admitted are older, weaker and more vulnerable.
According to the Ontario Long Term Care Association:
90% of Long-Term Care Homes residents have cognitive impairments
86% need assistance activities of daily living including getting in or out of bed as well as toileting; and
62% of Long-Term Care Home residents have musculoskeletal diseases such as arthritis and osteoporosis.
It is sad to see more and more vulnerable Long-Term Care Home residents and their families left with no answers after horrible things happen due to neglect and abuse which can include:
Failure to give residents timely treatment
Failure to prevent bed sores
Malnutrition or dehydration
Poor care plans and implementation resulting in falls
Failing to protect residents from violence by other residents or staff
Medication errors
Failure to treat medical conditions such as wounds resulting in infection
Inadequate security or supervision of residents.
The way in which we treat our society's most vulnerable says a lot about our society as a whole. Hopefully your loved one is getting the highest quality of care that they deserve from their Long-Term Care Home. If you suspect mistreatment, neglect or abuse, you should seek out the advice of a nursing home negligence lawyer to address the situation immediately before things get worse.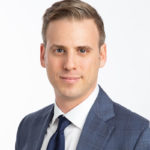 At Hennick Law, we're here to help you and have experience handling negligent nursing homes to give voices back to vulnerable residents and their frustrated families who have been silenced for far too long.
Lawson Hennick can be reached directly at lhennick@hennicklaw.com  by telephone at 905-604-4LAW or online at www.hennicklaw.com