Katerina Mertikas is a magic maker on the canvas 
By Jennifer Hartley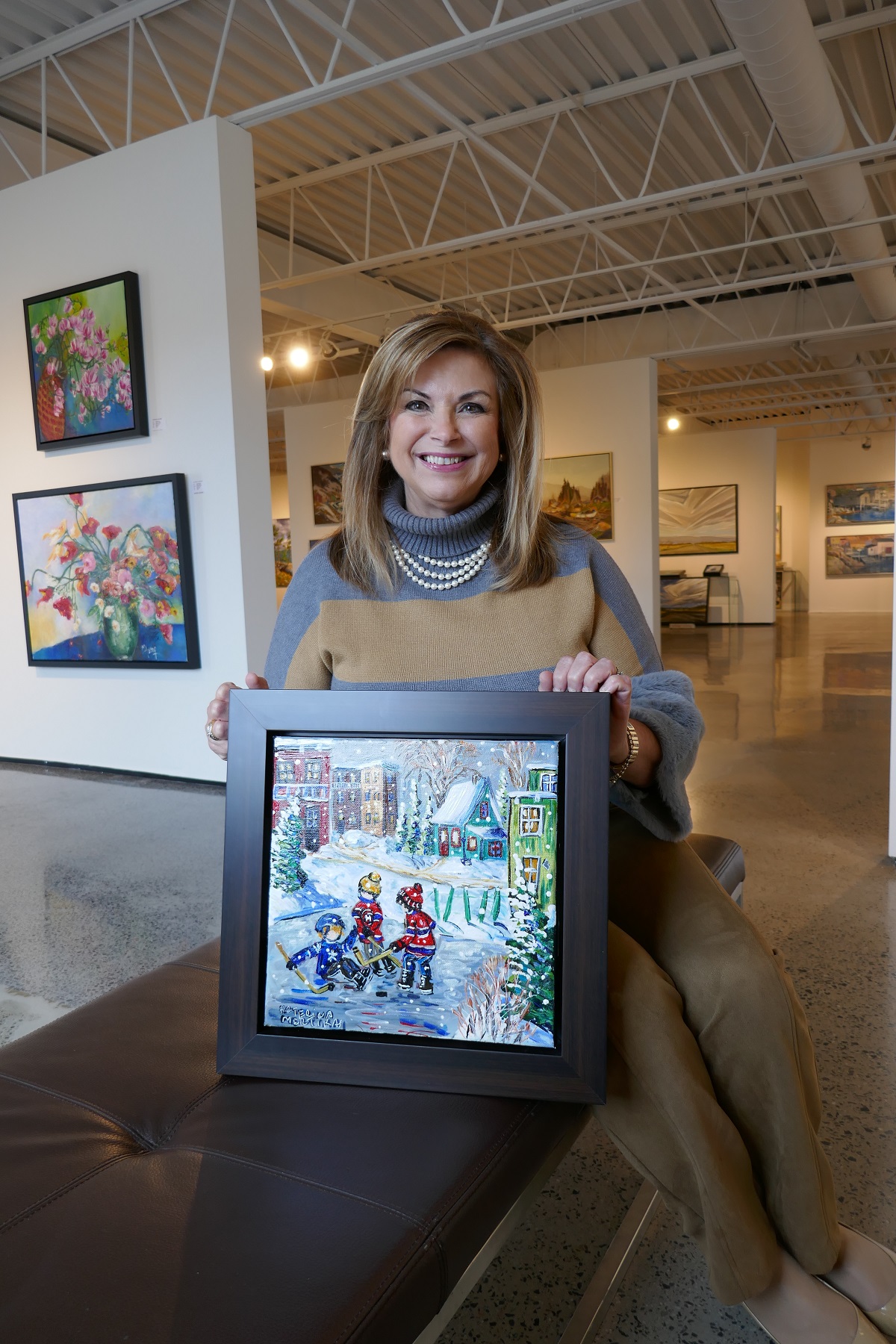 Her work adorns the homes of prime ministers as well as celebrities—Julio Iglesias and Nana Mouskouri jump to mind, and one of her original paintings hangs in the mayor's boardroom at Ottawa City Hall. In 1999, Katerina Mertikas was honoured as one of Ottawa's Women of Distinction for her tireless support of children's charitable causes, so it's no surprise her art also peppers the walls at the Children's Hospital of Eastern Ontario.
This dynamic, very generous artist hails from Greece, but has lived in the capital for over 50 years. Born in Tripoli in 1957, she immigrated to Canada with her family, the Patrinos, as a child in the early 1960s. She married young, at 17, had her first child at 19 and for years was busy raising her family and working part-time as a medical secretary. But she always knew she was destined to be an artist. "Always. I had a diary when I was young and in it, my daily self-affirmation was always, 'I will be an artist.' I don't know how, but I did it."
In fact, this self-taught painter has sold over 3,000 works of art and her paintings of children enjoying day-to-day life have delighted art fans for over 30 years.
A distinguishing feature of her art is the generic nature of the faces. "Faces add a portrait component but because my children's faces are generic, lots of people see themselves or their children. So it's kind of nobody but everybody all at once."
Another feature of her art is her use of vibrant colours. "I've always been into them, but now that I am older, I am bolder and I'm not afraid." The result is almost whimsical art that, well, makes you feel happy. As she says: "There is enough sadness in the world."
Katerina makes the world a happier place by sharing her art and also by supporting her community. "Being able to raise money at the same time as showing my art and giving back is phenomenal and I consider that to be a unique opportunity and something that I define as success."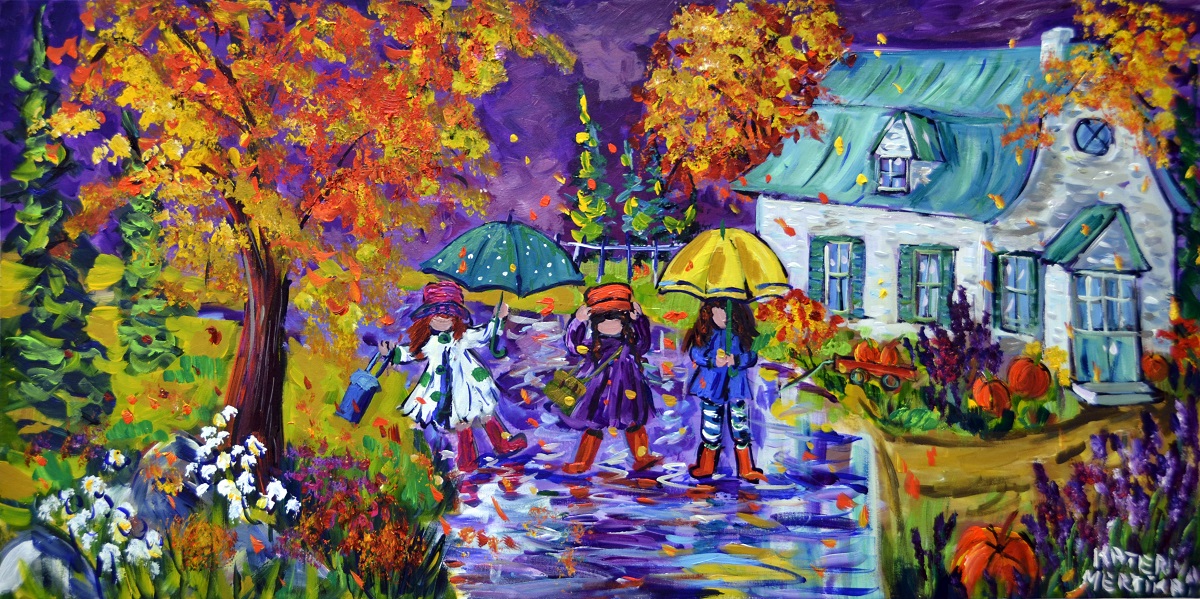 You may recognize her paintings on UNICEF cards. It's a connection that dates back to when the organization featured one of her artworks on its 1993 brochure. To commemorate UNICEF's 50th anniversary, an Isle of Guernsey postage stamp featured her art, and the Canadian Lung Association chose her painting, "Children in Song," for its 1994 Christmas Seal campaign.
When Corporal Nathan Cirillo was killed at the National War Memorial in Ottawa on October 22, 2014, she leapt into action and painted "Honouring my father." In collaboration with Koyman Galleries in Ottawa, Post Media and the City of Ottawa, limited prints of the painting were produced, raising $75,000 for Cirillo's son.
Recently, she and her daughter, Loukia Zigoumis, co-authored a children's book about COVID called Together Apart, to help kids during the pandemic. Proceeds were donated to CHEO.
A collaboration with her other daughter, Gina Mertikas-Lavictoire, has resulted in an annual calendar supporting cancer research at Ottawa Hospital. So far, they have raised over $35,000 for clinical cancer trials.
Katerina also shares her knowledge with schools, through both art classes and life lessons. "I tell kids it's not enough to just have a dream. You have to work and focus, even if you have adversity and somebody says, 'No, no; You're not good.' My grade seven teacher didn't like my art and I could have just stopped right there." Good thing she didn't.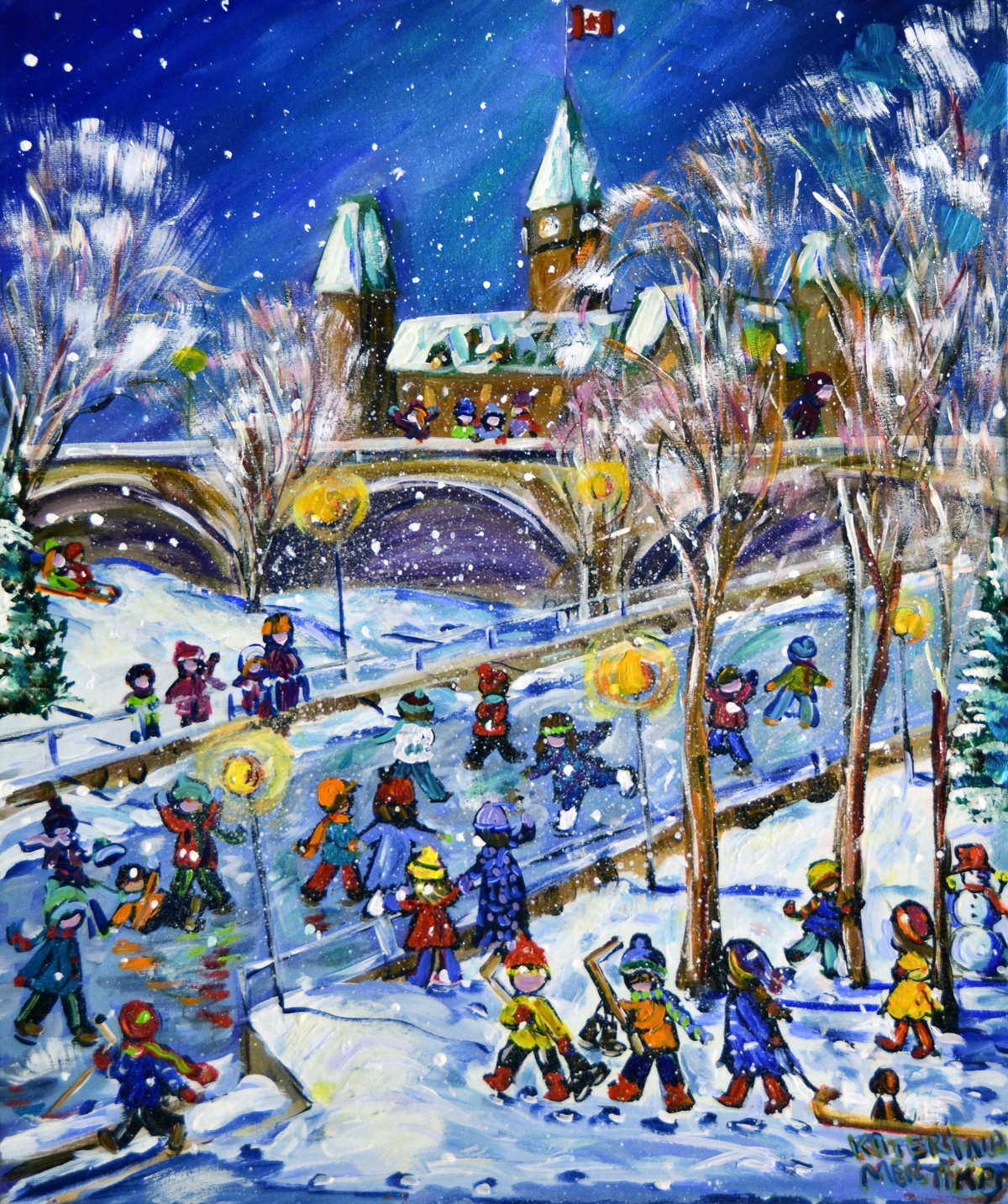 One of her favourite books is The Alchemist. Its message of resilience has inspired her over the years. "He [author Paulo Coelho] said to 'always pick yourself up, stay true to your dream and focus' and that could have been me."
Biggest challenge?  "I come from a Greek family that immigrated here to do well. My brother went to university and he's got his PhD in economics, so my father was very proud. But to me he would say, 'Please, please don't go colour. What are you going to do with that?' … He has ended up being very proud, but it took a long time."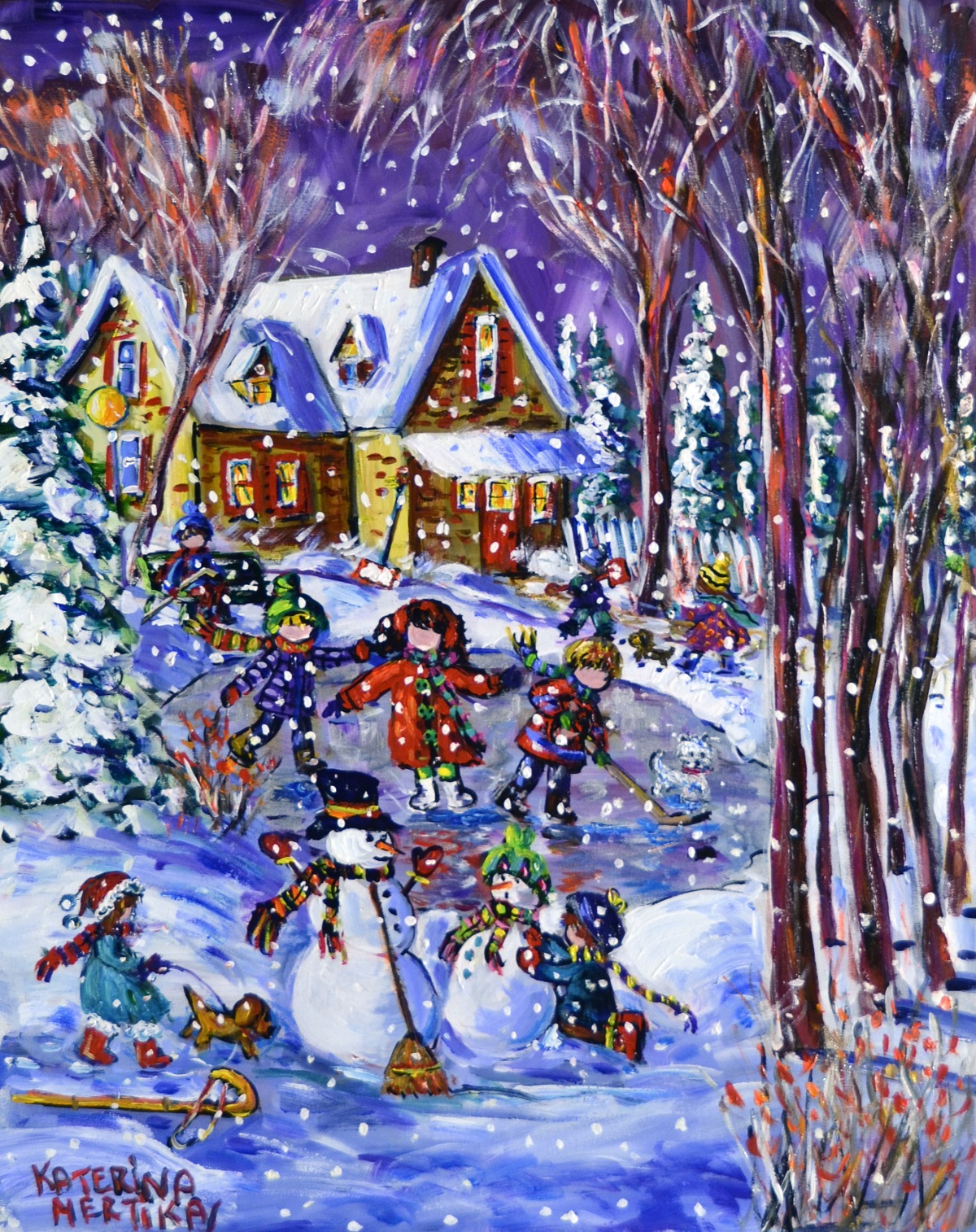 Despite her many accomplishments and accolades, she is humble. "Professionally, just being in a gallery was successful enough for me because I am self-taught.  Who would've thought? It's also a compliment when everybody buys a painting.  I'm not just saying that. With each sale, it is as if I just started." As a featured artist at Koyman Galleries, Katerina has had 15 solo art exhibits there since 1994. She is one of the gallery's bestselling artists.
"I do things innocently and frankly, just accidentally. I find inspiration in my children and grandchildren and in places where I travel."  Travel is another one of her passions, as is food. And whatever she does and wherever she goes, she says she will continue doing art. "Even if I win the lottery, I will still paint."