Spread your wings by volunteering with Project North Star: the restoration of the last remaining Canadair North Star aircraft. Part of the Ingenium Collection of Canada's Museums of Science and Innovation, this volunteer-driven initiative is perfect for people who have an interest in aviation, the RCAF, community involvement or museums. 
By Iris Winston
The North Star is a transport aircraft that marks major points in aviation history. The workhorse of military and commercial air travel in Canada from 1946 and on through the 1950s and 60s, it was the first aircraft to make a non-stop flight from coast to coast in Canada (on January 14 to 15, 1949) and was regarded as the bridge to modern air travel. In its civilian mode, it saw the beginning of high-speed, pressurized flight and was a winner on both domestic and international routes with Trans Canada Airlines, Canadian Pacific Airlines, and as the Argonaut with the British Overseas Airways Corporation.
The world's last remaining North Star (RCAF registration number 17515) is housed at the Canada Aviation and Space Museum in Ottawa, where it has been undergoing restoration for the last 20 years.
In fact, says conservator Réjean Demers, November 2023 marks the twentieth anniversary of Project North Star, the volunteer-driven initiative that aims to restore this significant piece of the aircraft industry's history to its former glory.
"Celebrating 20 years of work on the project puts it into perspective," he says, noting sadly that "Some of the volunteers who started work on the project are no longer with us."
"However," he continues, "Many others are still associated with Project North Star and are members of the association working on it."
The Project North Star Association is a charitable organization devoted to the restoration and preservation of the massive aircraft, which project manager Réjean, an experienced aircraft maintenance engineer, anticipates will be under restoration for another 10 to 15 years.
"The restoration is noteworthy because the aircraft was stored outside [on the RCAF property in Rockliffe} for 39 years, which severely degraded it," he explains. "Volunteers organized themselves in the early 2000s to respect and preserve the aircraft and this unique piece of Canadian history."
In 2005, the museum opened its reserve hangar so that the North Star could be stored inside and restoration work could advance. And advance it has, first under the supervision of now retired conservator Mike Irvin and currently under Réjean's guidance. At this point, the North Star's four 12-cylinder Rolls Royce Merlin engines and propellors have been completely restored. The forward cabin, galley, lower baggage hold and parts of the main cabin have also been restored. Work is ongoing on other parts of the aircraft such as the landing gear, the outboard wing sections and the remaining parts of the main cabin, including the seating.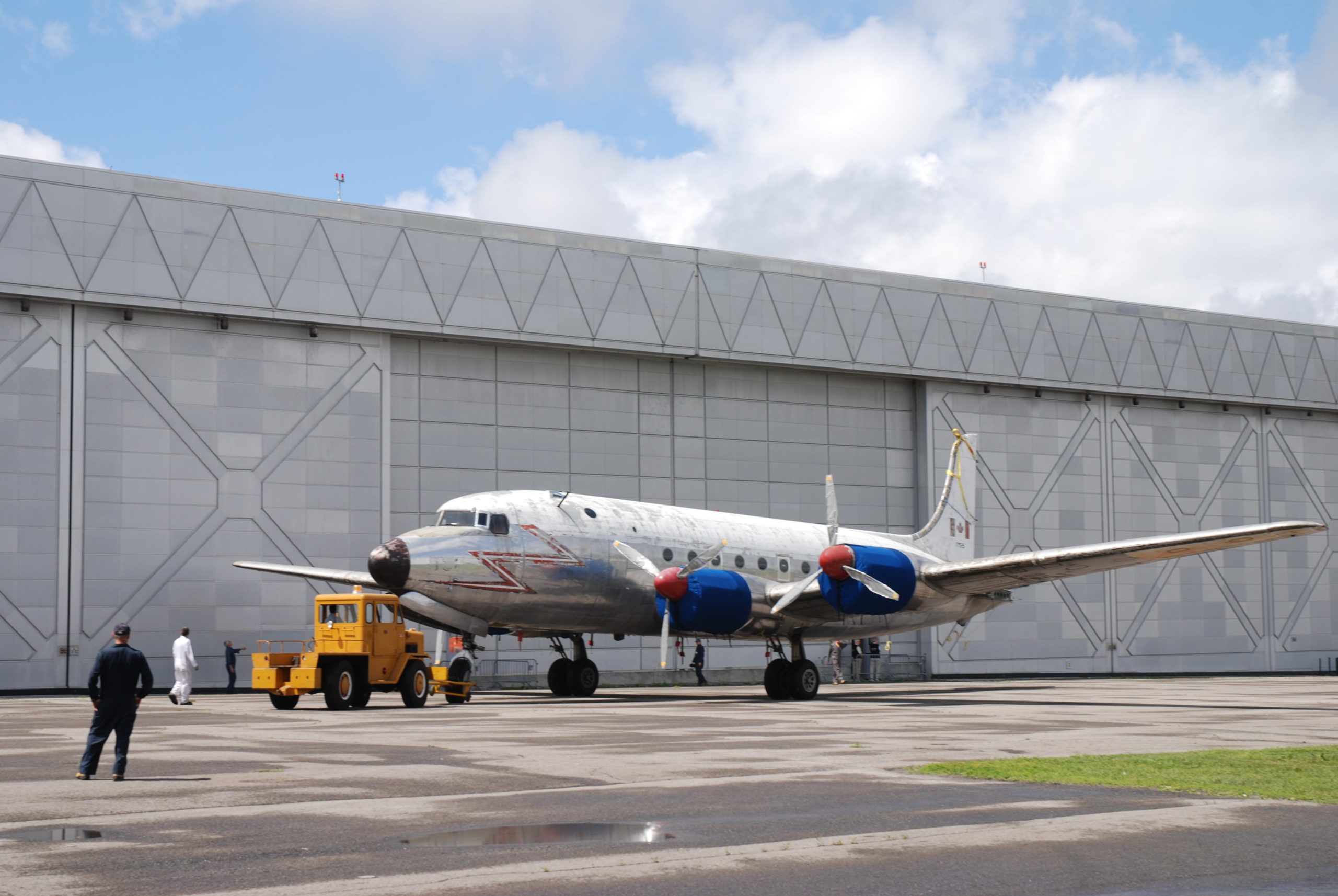 The aim is to return the aircraft, now referred to as a museum artefact, to "as-delivered" condition. It will never fly again because the rarity of the last remaining North Star must not be put at risk. But, says Réjean, it serves a valuable purpose as "a learning tool for university students, who interact with volunteers and staff to learn about preserving our industrial heritage."
"We use it as an interpretive device as well," he adds. "There's a lot of potential for helping Canadians understand how air transport developed in Canada. Also, when we're building relationships with different groups, we can welcome them inside the aircraft and talk about the work being done by volunteers and the museum to preserve it."
The entire approach is very different from the classic means of artefact conservation and restoration in which preservation is undertaken by professional industry specialists, he points out.
"We are using a new model of restoration that the museum has never undertaken before.  It creates a unique opportunity for the museum to work with the public and, because we have a public-facing accessible restoration, we can incorporate new elements for outreach and product development, such things as 3-D scanning or meeting with the public on Canada Day or Doors Open Ottawa."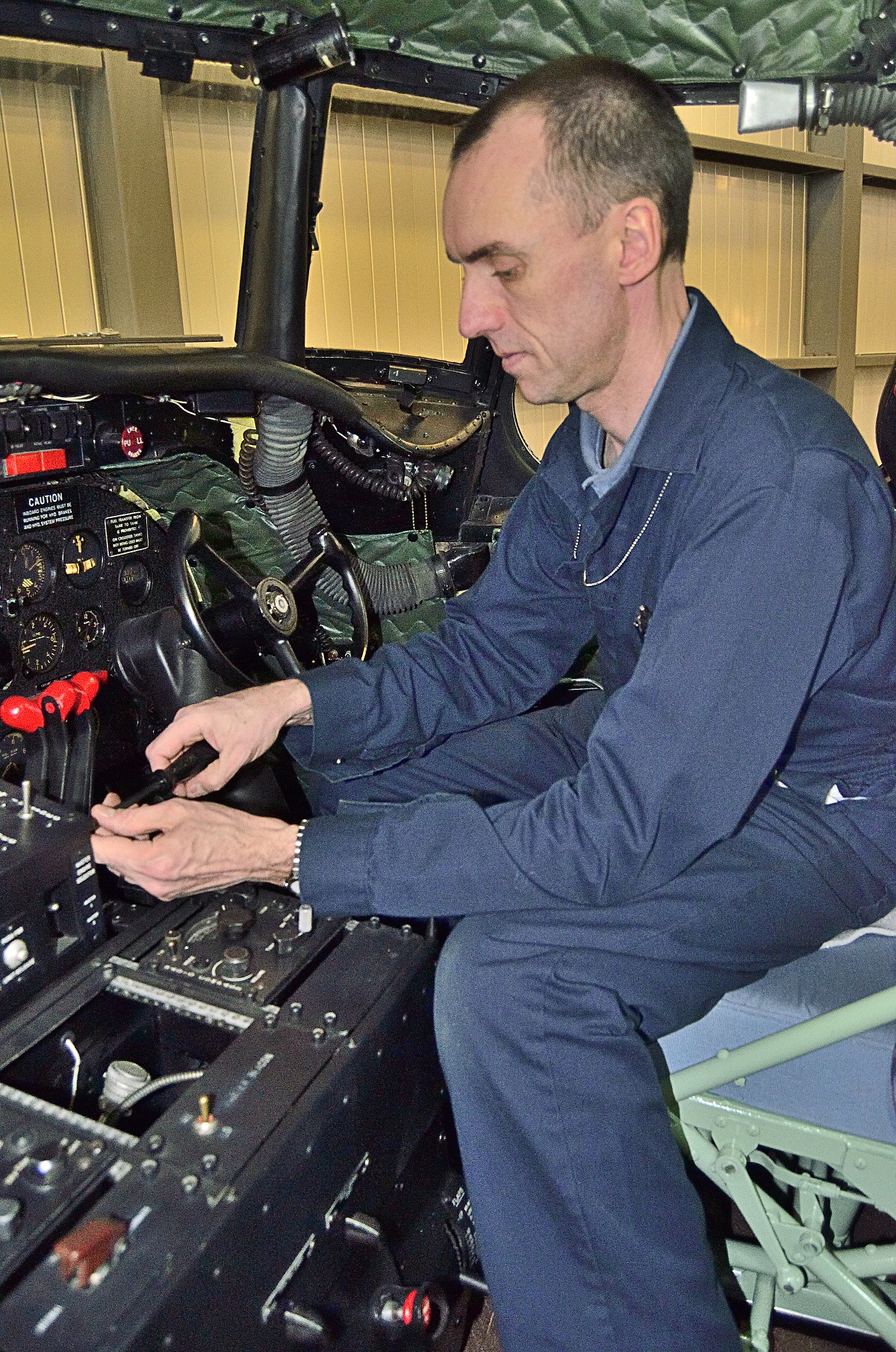 This North Star, manufactured in 1948, had many roles during its service. It was used for supply delivery, research training and humane relief operations, including global work with the United Nations. It was also used to support Canada's work with NATO in Europe and in the Operation Hawk airlift in the Korean War (1950 to 1953).
As the restoration of this important artefact continues, Réjean says he hopes that it will attract more volunteers to continue the drive towards its completion.
"Volunteers have devoted hundreds of thousands of hours to the work so far," he says. "One individual has spent more than 10,000 hours on the project himself."
But the COVID years set the project back when volunteers could not come to the site to continue their work. They maintained contact through weekly meetings via Zoom and are now able to meet at the museum for hands-on restoration.
"We are actively looking for more volunteers," says Réjean. "I'd really like to see more diversity in age, race and gender. There's plenty of room for more people to participate in this very special conservation project."
Anyone interested in becoming part of Project North Star is invited to contact the Canadian Aviation and Space Museum at 613 991-6268 or via www.ingeniumcanada.org/aviation.