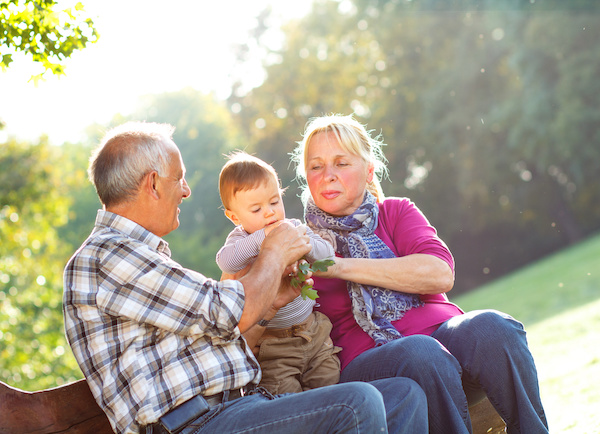 Editor's Letter 
by Pat den Boer
While I have my own reasons for choosing the early fall as my favourite time of year, September gives everyone the opportunity to recognize and celebrate some people who are important to us.This year, National Grandparents' Day falls on September 11. It is a day to recognize these people for all that they mean to us.
Grandparents are historians and storytellers.They weave tales of days gone by,providing gentle guidance as children learn about family and social values and morality.Children hear stories about their own parents from their grandparents. From these memories they learn that everyone, even those who seem infallible, can in fact make mistakes.They learn that everyone struggles when growing up and they learn that parents are human.
Children also learn about their heritage from their grandparents. Our elders are the keepers of all the treasures of our culture, our spiritual identities, and our social values. In this country, where we welcome people of all cultures, grandparents are often the custodians of a family's original language and heritage.The retention of these original cultures makes our communities and families rich with variety.
Grandparents are a source of constant support to grandchildren of any age. Both grandfathers and grandmothers are retiring earlier from the workforce and remaining active and healthy.This affords them the time to emphasize family care and connections.They provide respite to tired parents by taking care of the children.They share their energy lovingly with their grandchildren, providing them with a fresh point of view. Grandparents are the connection between the past and the future.They allow us to learn from past mistakes and to plan for the life to come.
In families under stress, grandparents can provide the anchor that allows children to escape, even briefly, the tension at home. By alleviating anxiety and being solid pillars of calm in a confused world, grandparents help their grandchildren to cope.
Children may not realize it until later in life, but grandparents can also provide a stabilizing and powerful influence.They can help children develop their personal identities and a positive image of aging.
This month we celebrate another birthday here at Fifty-Five Plus.With almost three decades of publishing under our belt, we're ramping up for another fantastic year of informative articles on all of the topics that you tell us you want to know about: profiles of inspiring people, and most of all, your valuable feedback.
With all of its relevant tips, topics and terrific features, we hope you like this issue of Fifty-Five Plus.