The more than forty accomplished singers of the Belleville Choral Society are fervently perfecting some challenging choral music in preparation for their spectacular spring concert being presented on Sunday April 28, 2013 at 3:00 pm.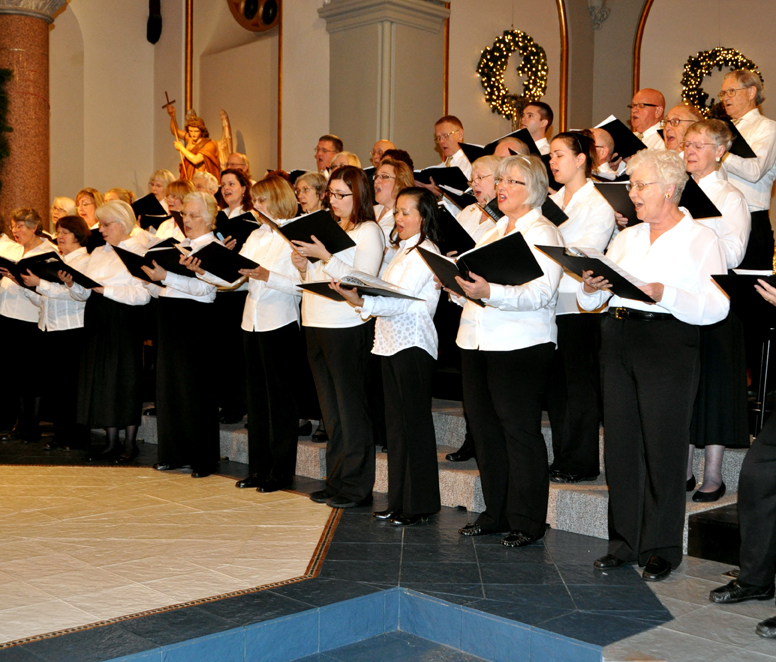 St. Michael the Archangel Parish, known for its unsurpassed acoustical properties, will be the venue for the concert.  It is located at 296 Church St., Belleville.  Tickets will be available at the Quinte Arts Council, St. Michael's office, and at the door.  Adults $20., Youth 6-18 yrs. $5.
The repertoire includes exuberant selections from the glorious and timeless Bach "Magnificat" Oratorio.  Joining the choir are vocal guest soloists Holly Gwynne-Timothy (Soprano), Kim Dafoe (Alto) and Gordon Gwynne-Timothy (Tenor), as well as  instrumental guests Joel Bootsma (viola), Heather Schreiner (obo/recorder), and The County Baroque Ensemble performing on musical instruments characteristic of the era.  Selections feature excerpts from one of Bach's cello suites.  Irish and Scottish Folk music, contemporary classics along with other favourites will comprise another component of the choir's impressive program.  The collaborations between choir, soloists and instrumentalists will assuredly be the highlight for audience, musicians and choir alike.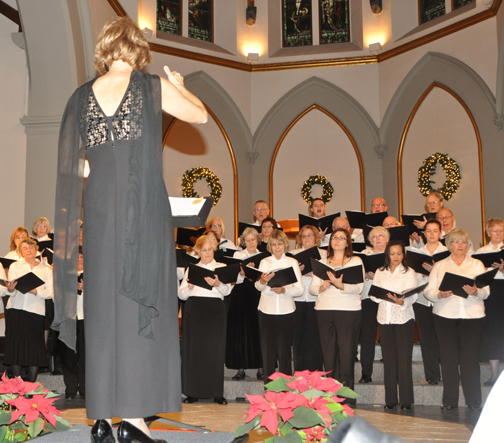 The Belleville Choral Society, under the passion-infused direction of recently appointed Mirijam Spoelstra consists of professional and avocational musicians with diverse backgrounds.  It performs choral literature with varied accompaniment from all musical periods.  The choir's December 2012 performance proved to be a testimony of the choir's ability to captivate the audience with their sonorous voices.
Throughout  its 53 year history, the chorus has collaborated with other vocal and instrumental musicians to present music to the regional public, ranging from classical to contemporary, Gregorian chant to jazz and show tunes, including both sacred and secular repertoire. The society also serves as an esteemed training ground for singers, both young and old to hone their musical skills and as a recreational assembly which exemplifies our corporate love of music.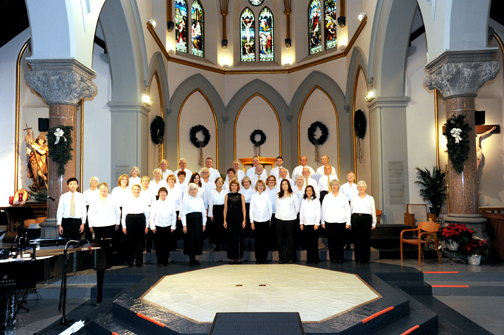 Annual $1,000 scholarships are granted to worthy secondary school students pursuing post-secondary formal studies.
Community support of the choir ensures that this cherished cultural resource will continue to thrive. The Belleville Choral Society is a non-profit organization, which means that all donations to the chorus are tax-deductible.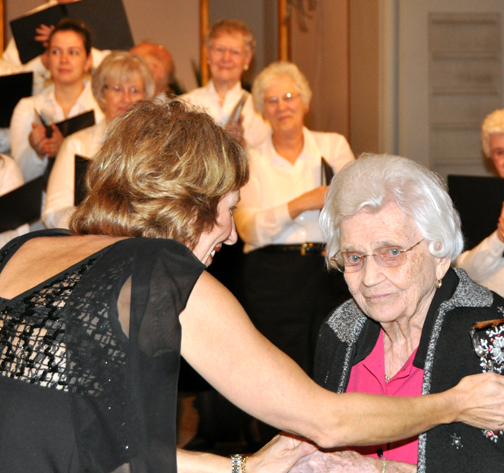 This community choir welcomes interested potential singers to audition in May for the 2013-2014 season.   Also, the B.C.S. is presently seeking an accompanist for the future, as their present pianist will be attending post-secondary education outside of the Belleville area.  Interested persons are to please contact Mirijam Spoelstra via e-mail:   bcsmusicdirector@hotmail.com.