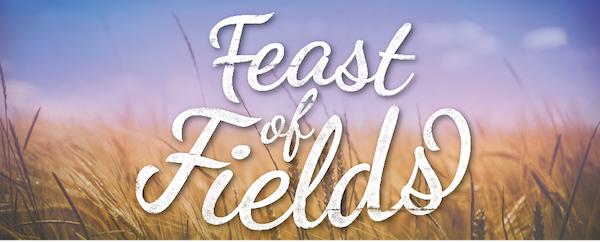 Celebrate the bounty of the season at Feast of Fields. It's a very special and tasty occasion you don't want to miss. Slated for Wednesday, October 5, this Ottawa event is a culinary experience, highlighting some of the region's most talented chefs, who are paired with local organic producers. The showcase will also offer samplings of organic beer and wine.
It's presented by Carefor Health & Community Services in partnership with The Canadian Organic Growers Ottawa-St. Lawrence-Outaouais chapter. All funds raised at Feast of Fields will support Carefor's dementia care programs and services.
The Deets…
When: Wednesday, October 5th from 5:30 p.m. to 8:30 p.m.
Where: Jean Pigott Hall – Ottawa City Hall, 110 Laurier Ave West
Tickets: $65 with a $20 tax receipt
Featured chefs include:
Chef Patrick Garland, Absinthe
Chef Jesse Bell, Albion Rooms
Chef Stephen La Salle, Andaz feast + revel
Chef Georges Laurier, C'est Bon Cooking
Chef Jason Laurin, Essence Catering
Chef Walid El-Tawel,  Fairouz
Chef Kyle Mortimer-Proulx, La Maison Conroy
Chef René Rodriguez, Navarra   
Chef Eric Patenaude, Todrics  
Chef Jeff Stoveld, Top of the Hill Bakery
Purchase tickets HERE, or call Nicole at 613 749 0239 x 2180