I didn't either.  
Article & Photos By Stephen Johnson
As a family,  we have often been to the Canadian Aviation and Space Museum.  Aside from the airplanes,  I was always intrigued by the helicopter sitting outside the museum during the summer months.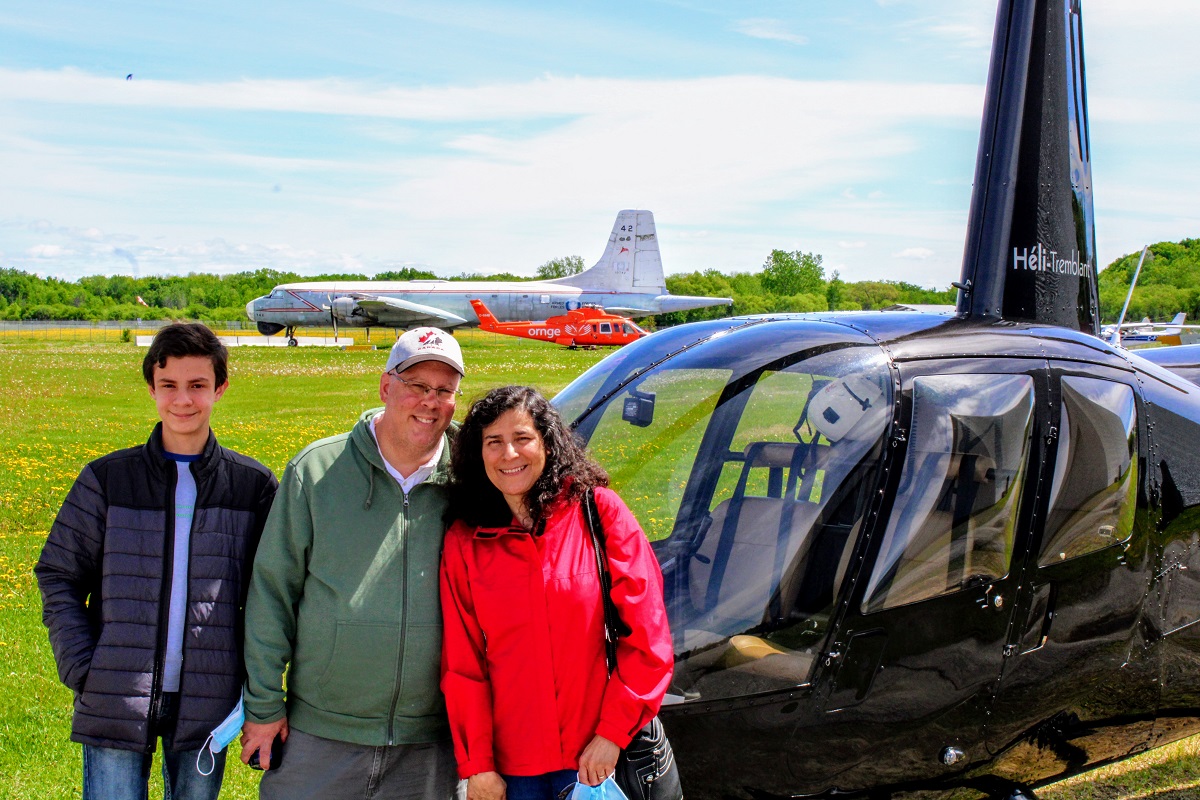 I did some digging and found out the helicopter was part of the company,  Heli-Tremblant.  Aside from offering helicopter trips at Mont Tremblant,  they also offer trips in Ottawa.  
We made a reservation and were ready to go.  Upon entering the museum,  we met our guide and pilot, Gregori.   We went outside and went over safety instructions. Of course,  our son, David, called shotgun.  My wife, Sandy and I were content with the back.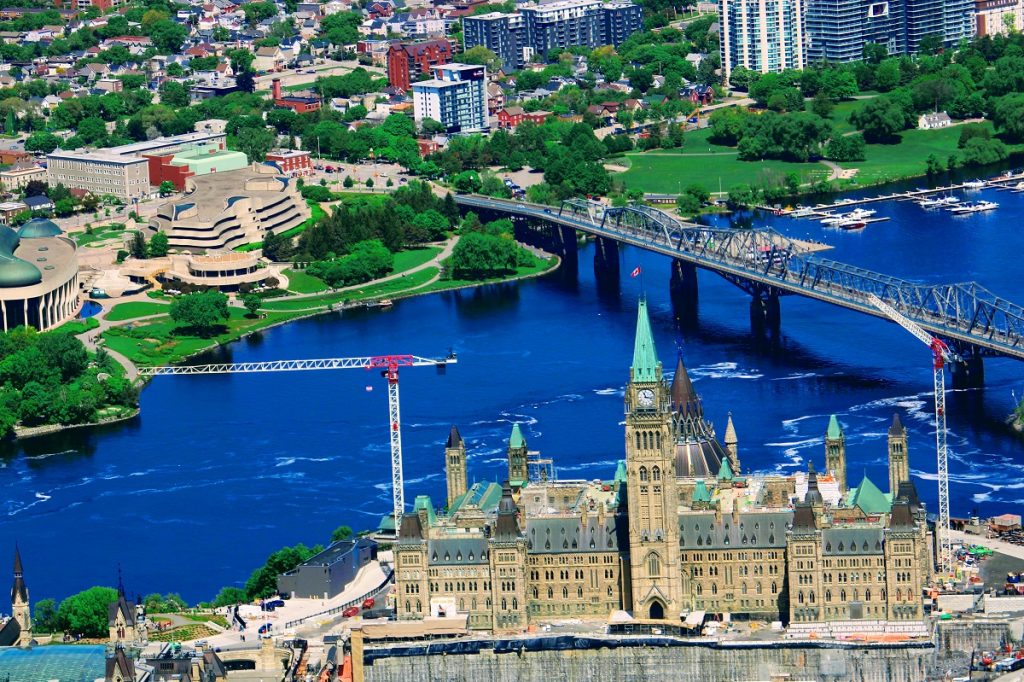 It was time for lift-off.  I was impressed by the whirring sound of the blades as we got off the ground.   David compared it to a fun ride at the amusement park.  We were able to communicate with Gregori via headphones and microphone.   I have to admit, that was pretty cool.   I felt like a member of the Royal Canadian Air Force or Search and Rescue team.  
We headed out and had a bird's eye view of the Ottawa River.   I have lived in the city for over twenty years and have never had a perspective of the city like that.  David loved photographing all the islands in the Ottawa River.   We also passed over well-known sites  like the Lac Leamy Casino and, from further away, Gatineau Park.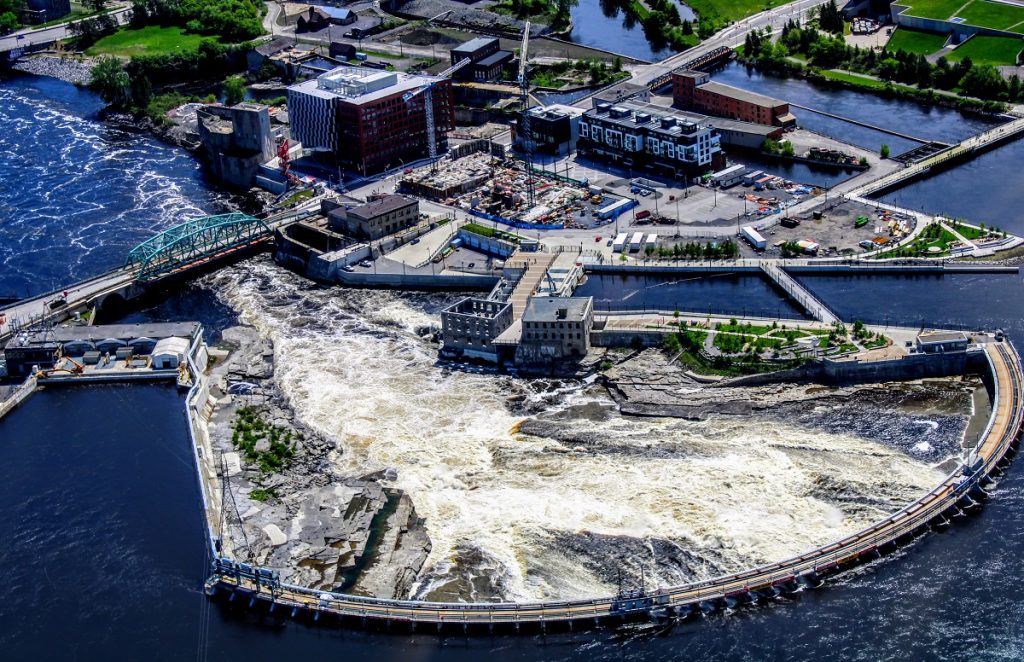 Perhaps the most impressive site for me to see was the Chaudiere Falls.   I like to call them Ottawa's Niagara Falls.  
Gregori was excellent at pointing out the major attractions.   I also found it interesting to listen to the interplay between Ottawa air traffic control and Gregori.  I didn't really understand any of it but it was fun to listen.  
We started heading back towards the museum.  We were able to see Parliament Hill, Supreme Court,  the War Memorial amongst others Ottawa landmarks.  David was busy snapping photos.    In the distance,   I could even make out our suburb.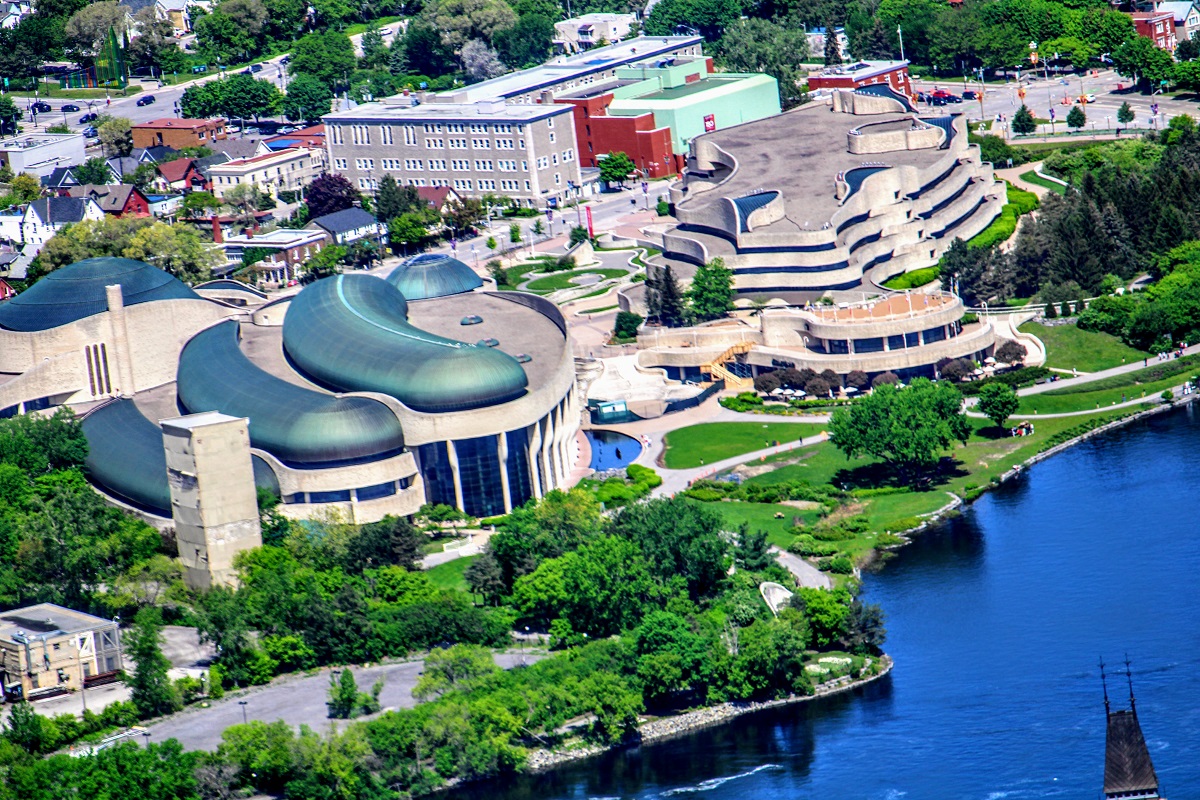 Soon enough,  we were back at the museum.  The landing was just as fun as the lift-off.   Gregori put us down perfectly.   
It was now time for photos.  Besides being our pilot,  Gregori was gracious to take family photos in front of the helicopter.   
I would highly recommend the helicopter experience.  It is a bucket list type item. Of course,  weather plays a crucial factor so check the forecast ahead of time.   
You can find out more information by visiting www.heli-tremblant.com or by calling 613-447-5662.