By Iris Winston
Tea with a neighbour was a first step towards over half a century on stage for Michael Gareau.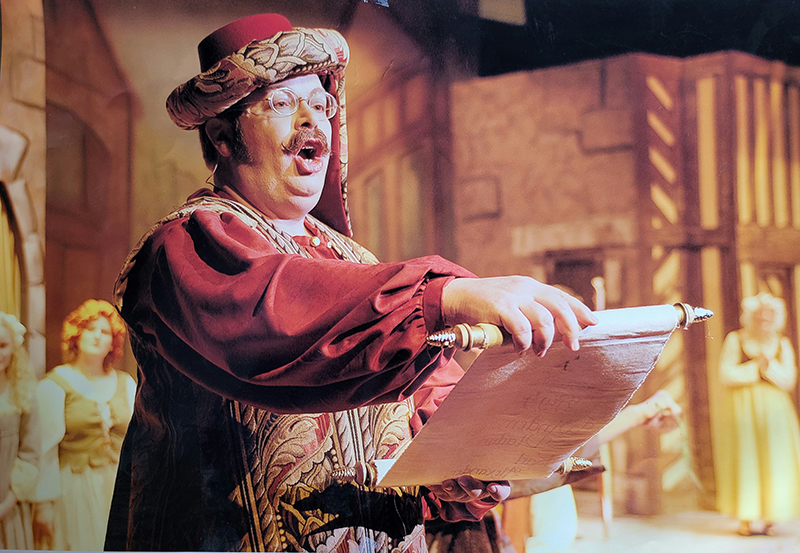 The Ottawa resident, then a teenager, had been singing as he mowed the lawn at his family's home. The neighbour, a regular audience member at Orpheus Musical Theatre's shows, was impressed with his voice and suggested over tea and cake that Michael would be an asset to Orpheus and advised him to audition for the company's next show.
Having enjoyed being part of school shows at Glebe High School, Michael listened to her and, in 1971, auditioned for Fiddler on the Roof, the much-loved musical about a traditional Jewish community in pre-revolution Russia. He was cast in the major role of Motel the tailor and that marked the beginning of his 50-plus years as a member of Orpheus and as a participant with other theatre groups in Ottawa.
"My time with Orpheus has mainly been as a performer but I have designed sets, costumes and makeup too," says Michael. "Then, in the early 90s, I got into directing and that's been my main focus since then with Orpheus and other theatre companies."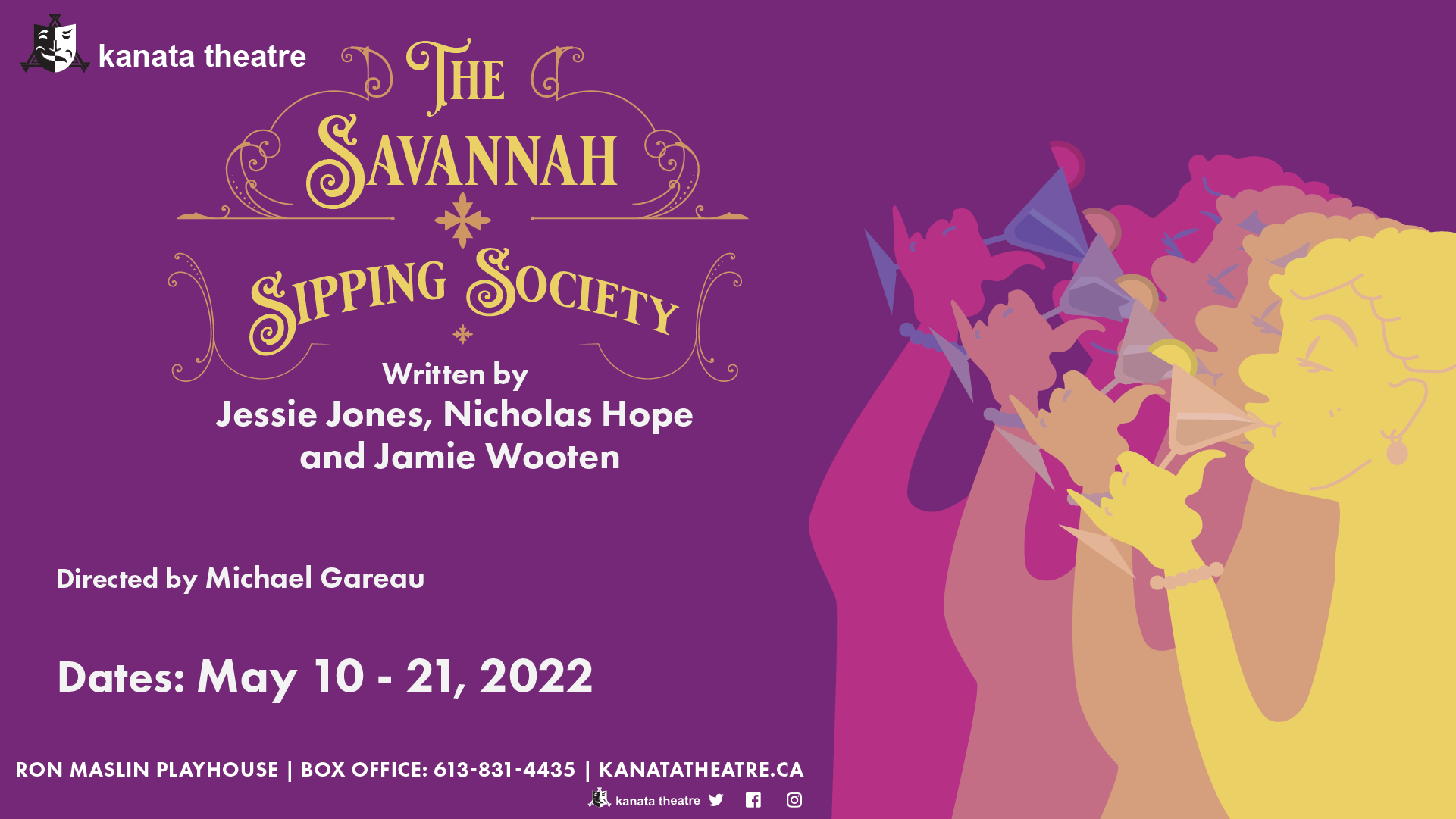 Twice, through his long-time involvement in the local theatre scene, he almost turned professional. The first occasion was when the National Arts Centre was building its first resident English theatre company and the producer asked Orpheus, among other local groups, to select their top male and female performers to audition.
"They sent Karen Wood and me," says Michael. "We were both cast."
Just three days before rehearsals were to start, though, Michael was bumped from the cast to accommodate another more experienced performer. (Karen was retained and continued a long career as a professional actor and singer,
including eight seasons with the Stratford Festival and 10 with the Shaw Festival.)
The second near leap onto the professional stage occurred three years later when Michael auditioned for the lead role of Gilbert in a touring production of Anne of Green Gables. The show was to be directed by Alan Lund, then head of the Charlottetown Festival and an acclaimed director, choreographer and dancer. After three callbacks for the part, Michael and one other performer were invited to a final six hour session in Toronto.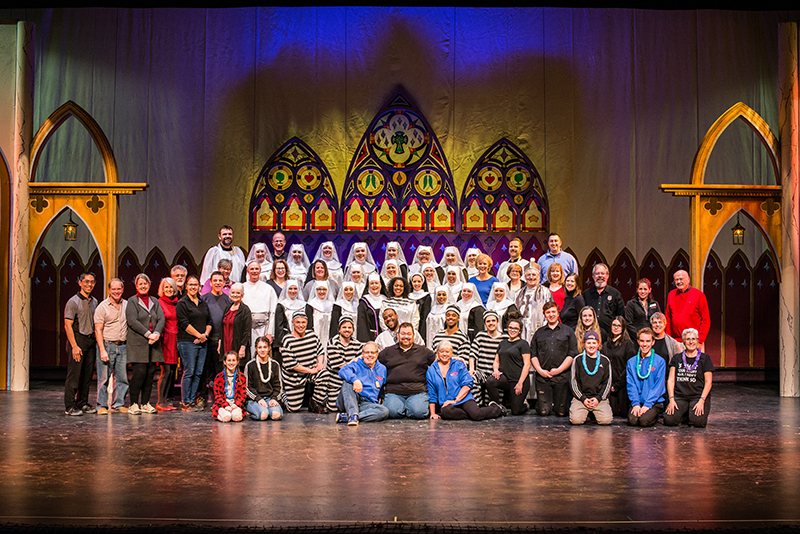 "Alan's vision was for Gilbert to make his first entrance into the classroom with a grand jeté over three desks, landing in full splits," recalls Michael.
At that point, Michael had had virtually no dance training. His rival, on the other hand, had been dancing since he was a small child, and won the part. However, Alan Lund took the time to congratulate Michael on his performance through other aspects of his audition and to recommend that he enroll in dance classes to complete his ability as a triple threat and advance as a professional performer.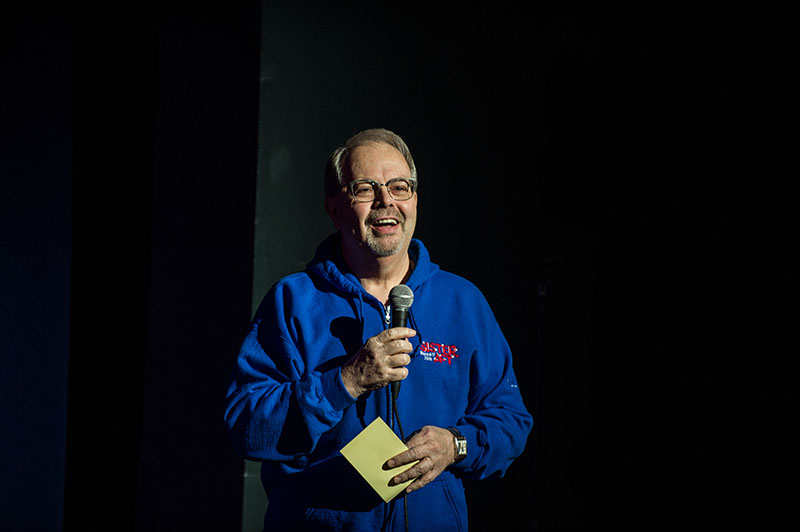 "Six months later, Alan Lund called me to ask me how my dancing was going," says Michael, who had not yet done any work in the dance department. "If I had, he said he would have recommended me for a professional production of The Boyfriend that was just being cast. It
was a lesson in taking the advice off ered by professionals with experience right away."
Despite not having turned professional — as has happened to several other Orpheus performers — Michael has maintained a lengthy stage career that is a key part of his life. One of his earliest jobs was as the company's box office manager and he even met his longtime partner through the musical theatre society.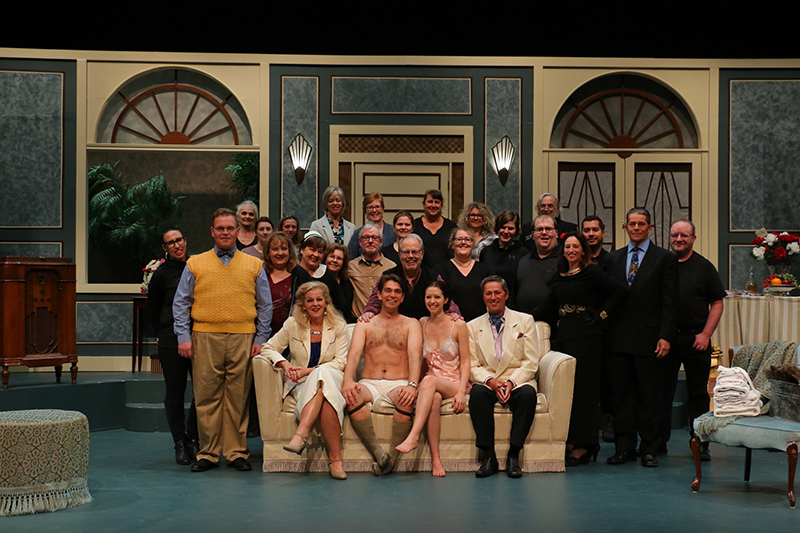 When he has not been involved as director or performer with Orpheus, he has almost always been busy with a show for one of the other community theatre groups, from Ottawa Little Theatre to Just for Kids Theatre, ToTo Too, Opera Lyra or the Savoy Society. Most recently, he's been involved with Kanata Theatre. His directing ability has been recognized through the Capital Critics Circle Audrey Ashley Award for excellence in directing (2015) and Broadway Ottawa's director of the Decade (2020).
Now that he's retired, after 30 years as a federal public servant, he is able to enjoy more time with his beloved dogs and continue with the next act of his life on stage and as a director.
His latest project is directing Th e Savannah Sipping Society by Jamie Wooten, Jesse Jones and Nicholas Hope for Kanata Theatre. The show runs May 10 to 21 at Ron Maslin Playhouse, 1 Ron Maslin Way in Kanata. Tickets are $25. Call the box office at 613 831-4435. kanatatheatre.ca