Article & Photos By Stephen Johnson
Going to an Ottawa Redblacks game means one thing for me – summer has arrived.  This year, it meant something else  – a somewhat return to normalcy after Covid.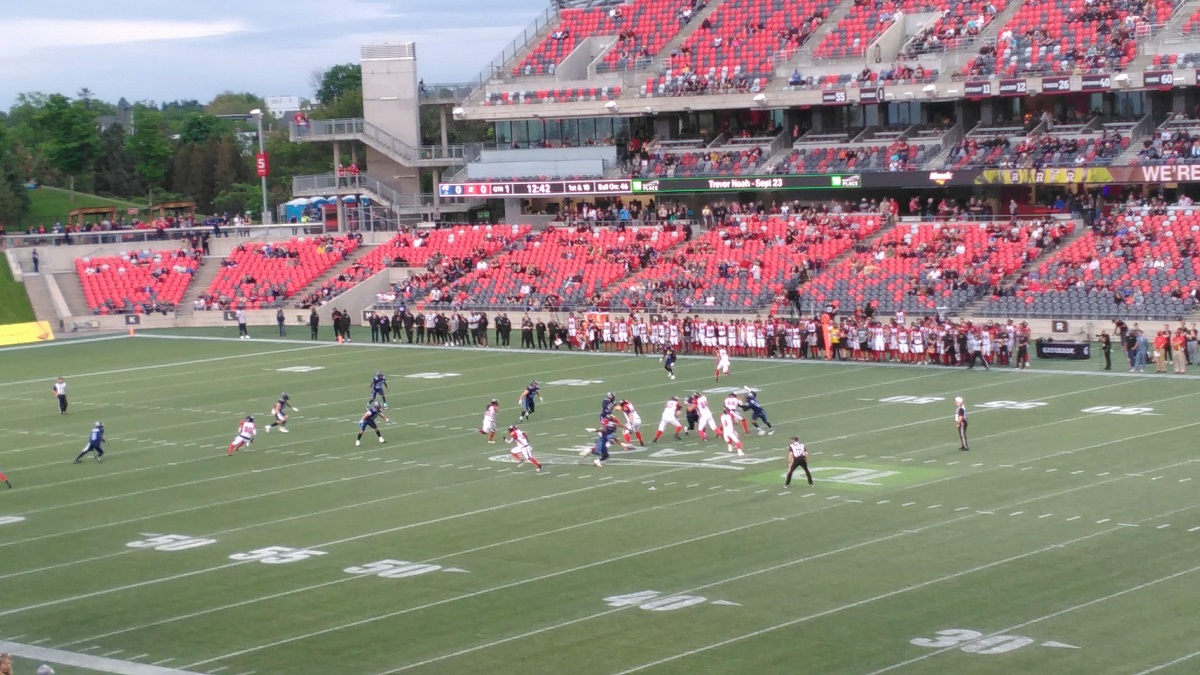 Walking to TD Place stadium,  it almost felt like 2019.  That was the last time our family had been to an Ottawa Redblacks game.  Granted,  the last three years have not been especially kind to the Redblacks.   2019 and 2021,  the team only managed 3 wins each year. 2020, well, you know.  
I was still excited to go because the Redblacks have totally remade their roster in time for 2022.  New veterans have been brought in,  an elite quarterback has been added and there is just a general sense of optimism in Redblacks nation.  
I love the energy at TD Place before a game. The  fun chaos on Bank Street.   People wearing jerseys for both the Redblacks and the opposing team.  Every restaurant patio filled to the brim.  Overall,  just a great time.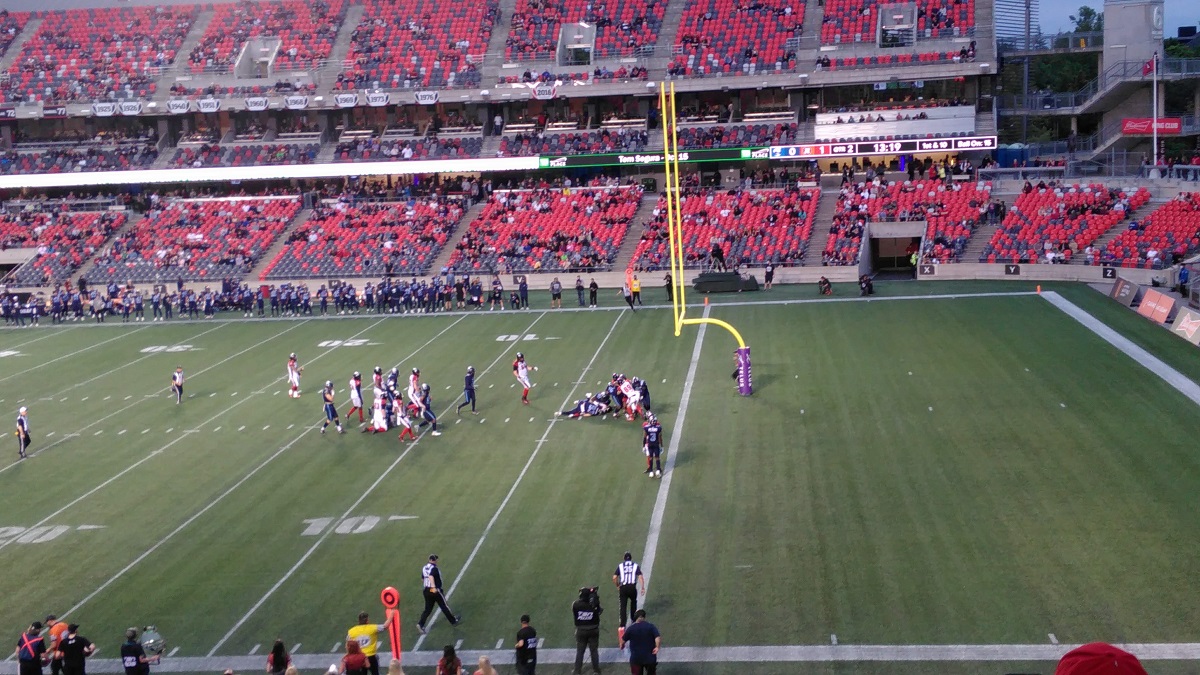 We entered the stadium and arrived just in time for the announcer to be introducing 'your Ottawa ReddddBBBlacks'.  I did not know one human could extend two words for such a period of time.  The Redblacks came charging out and it was game time.  They were playing the Toronto Argonauts.   It was pre-season but CFL football was making a return.  I could not have been happier.  
The Redblacks,  led by new quarterback, Jeremiah Masoli, jumped out to an early lead.  The team was infinitely better than their 2021 version.   At halftime, the score was 7-3 for the Redblacks.  We spent the break just enjoying the ambiance of the stadium.   
The score would go back and forth with the Redblacks winning the game on a thrilling last second touchdown.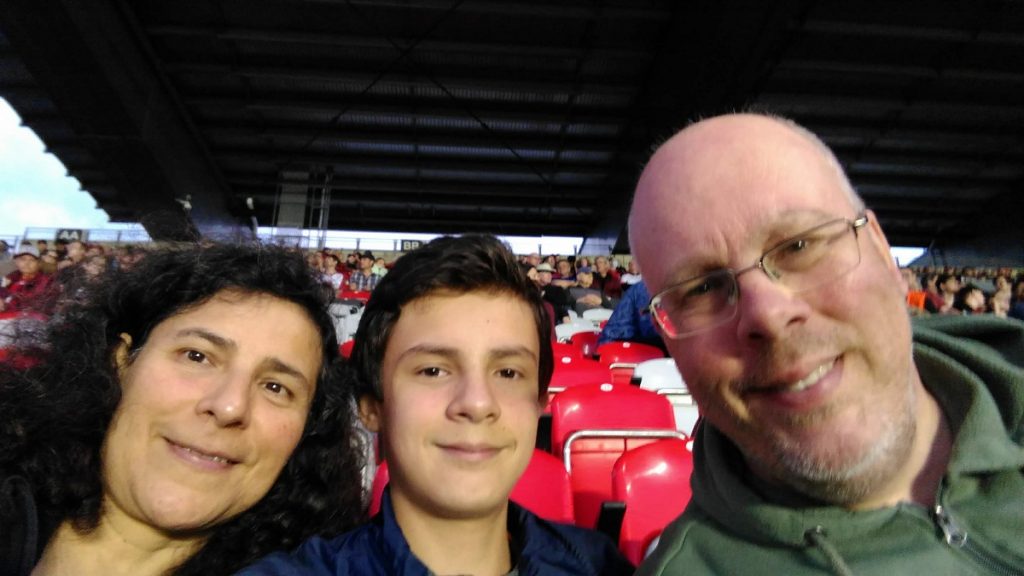 We were happy the Redblacks won but perhaps more important, we were doing fun family activities again instead of being bunkered down watching Netflix.   That alone was worth the price of admission.  
To see the schedule for upcoming games,  check out, www.ottawaredblacks.com