For many people, buying or selling their very first home or putting their existing house on the market for sale is a daunting and stressful process. Trying to work with real estate agents that suit your needs, find the right home, and sell your house can be an overwhelming experience. This is especially true in a city like Ontario, which has a highly dynamic housing market with continually rising prices. 
The bottom line is If you're looking to buy or sell a home, you need to find the right real estate agent for your needs. This post will discuss some helpful tips that you can use to expedite the process and, ultimately, the price you are after. However, before looking at how to select a real estate agent, it is worth examining the housing market's current state.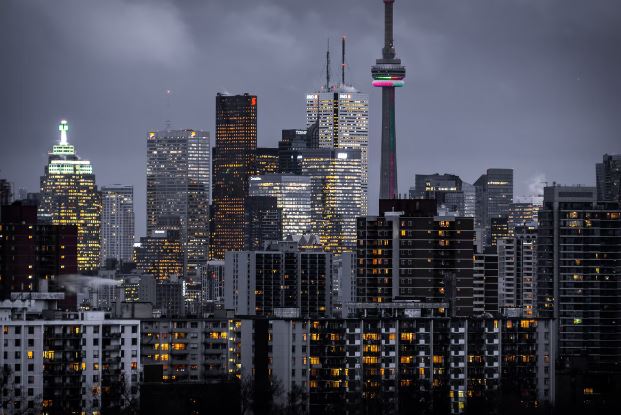 Current State Of The Ontario Housing Market
Ontario is a province in the east of Canada with a population of over 14.5 million people. It's home to one of the largest economies in North America and is one of Canada's most multicultural cities. Due to its reputation as a desirable place to live and work, it should come as no surprise that house prices have been increasing rapidly. According to data, the average house price in Ontario has risen by 26% in a year to over $1,000,000 and is showing no sign of slowing. 
In fact, prices have increased by 9% month-on-month and by 26% in the last year alone. These rapid price increases are mainly concentrated in Ontario's major population centers of Toronto, Hamilton (topping the list at 25% growth YoY), Ottawa, and Mississauga. However, other cities are also experiencing double-digit growth. So what can you do if you are looking to sell your Ontario home and want to take advantage of the tremendous price increases?
What Makes Ontario Such A Desirable Location?
Ontario is a desirable location for many reasons. It is home to Canada's most populous city, Toronto. It also has a diversified economy with a strong manufacturing sector, and it is the capital of one of the world's most important financial centers, the Greater Toronto Area. This means there is access to great jobs, schools, and universities. Combined with its culturally diverse milieu, these factors make it one of the most sought-after provinces in the nation.
Tips For Find The Perfect Real Estate Agent
The key to finding the perfect real estate agent is understanding your needs and then researching agents in your area that meet those needs. A good agent should be able to answer any questions you have, provide a list of properties that they think are a fit for you using the Canada MLS listings and IDX system, and be available at all times. They should also be able to give you an honest opinion about the property so that you can make an informed decision. 
Furthermore, if you are looking to relocate from another province (or country), do your research about the area, things to do, schools, and the general feel of the place. It will help you find a property within your budget that meets your needs in terms of amenities and facilities. However, while this all sounds great, what steps can you take to find one that meets these criteria?
Use The Internet To Your Advantage
The internet has made it easier for people to find the perfect real estate agent, and with a few clicks of the mouse, you can get a list of agents in your area who specialize in what you are looking for. The internet is an excellent resource for finding real estate agents. It can help you find people close to your location, saving you time and money and increasing the likelihood of discovering a local agent with intimate knowledge of your area. Nevertheless, it isn't as simple as going to Google and fumbling around; you have to take into account a few factors first.
Use Specific Search Queries
When using a search engine like Google or Bing, it is easy to fall down a rabbit hole without ever discovering what you are looking for. In order to avoid this, it is recommended to use specific search queries. For example, if you are looking for agents in the Hamilton area, you might search for: "real estate agents in Hamilton" and so forth. This will bring up far more advanced options that you can then use to dig deeper. 
Additionally, due to the rise of hyperlocal agents, you can further narrow your search results to individual neighborhoods that you are interested in. Hyperlocal is the term used to describe services designed for a very specific area or location. As a result, you will have access to a large number of real estate agents to follow up with and who will have a deeper understanding and broader network in a particular area.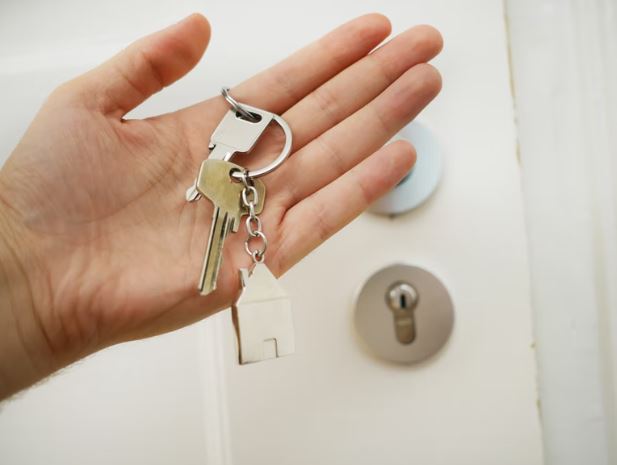 Don't Forget About Social Media
Social media is an excellent resource for finding agents to connect and list your home with. Although it might seem the best place to search for agents, social media is perfect for making connections and getting real-time updates in your area. There are several options available to you in this regard, including:
Facebook:

The first channel you should use is Facebook, as it has sophisticated search features and a plethora of real estate groups you can join. Most agents will post their services in these groups, allowing you to develop a list to contact. You should join local groups to get more relevant results.

Instagram:

Although not as helpful as Facebook, Instagram still serves a purpose. Many agents use this platform to showcase their listings and often include their contact details in the bio section.

LinkedIn:

As the platform for professionals, it is no wonder that numerous agents use the platform for advertising their services. Similar to Facebook, you can join groups and contact your preferred agents directly to arrange a meeting.

Twitter:

This channel might be a long shot, but it is still worth having a look in order to broaden your search.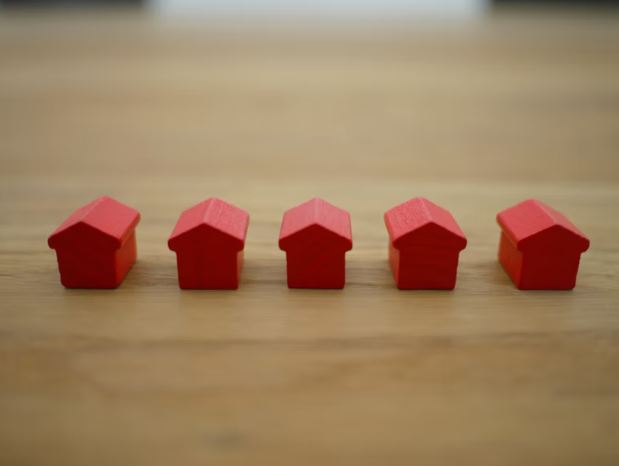 Examine Their Website
A realtor's website can tell you a lot about who they are and if they are worth contacting. Essentially, if their site is not up to snuff or doesn't use the right technology, it might not be worth your time. However, what should you pay attention to?
Design
The first thing you should inspect is the overall look and feel of the site. While a well-designed site doesn't always indicate the best agent, it is still a good sign about how seriously they take their business. The site should be well-laid out, easy to navigate and have plenty of options to contact them for inquiries.
Number Of Listings
A website containing many listings is a great predictor of how many people use its services. If the site only has a few, sellers may not want to use the site because it is not well-regarded. On the other hand, a well-stocked range of homes could tell you that they are in demand and have an extensive network they can use to facilitate their sales.
Security
Any site that doesn't use the HTTPS protocol these days is not considered. You can tell by looking at the URL in your browser and checking if there is a small padlock symbol next to it. This signifies that all communication between you and the website is encrypted and safe from outside influence.
Technology
Top realtors will utilize a technology called IDX listings. It was briefly mentioned at the beginning of the post, but it is an essential feature that all good agents will implement. IDX integration is the process of connecting a website to a real estate database. This process is usually done by an IDX provider, who will help websites link to the correct database, maintain the connection, and constantly update listings on the fly. The main goal of this process is to make it easier for your site visitors to find properties that they are interested in. For example, if someone adds photos or modifies their contact information on their listing, those updates will be reflected automatically on the site. 
Make Use Of Referrals
Because the agent you select is such a vital part of the process, you want to ensure that the agent you choose is the best for you and your needs. You also want to make sure that they are trustworthy and have a good reputation in the community. This is where finding referrals from friends, family, or coworkers who have had a good experience with agents comes into play. A referral will help you find someone who can help you achieve your goals and meet your expectations. Nonetheless, to get the best results, you need to ask the right questions:
Did The Person Recommending Them Use Them?
By knowing if the recommendation was primary or secondary, you can plan your next steps more effectively. For instance, if it was secondary, you will have to investigate and contact the person who actually used them for more information.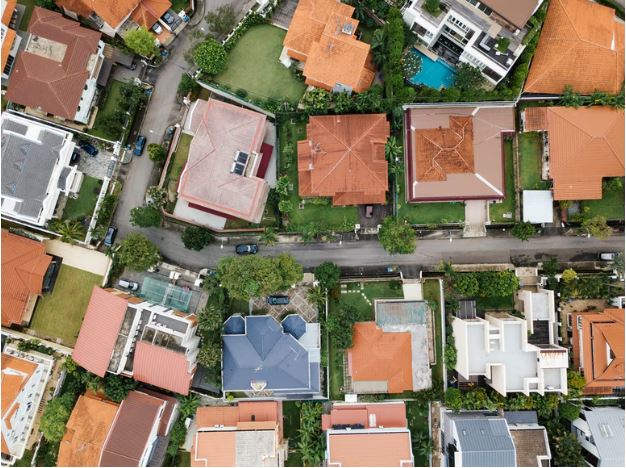 Did They Go Above And Beyond?
By asking this question, you can find out if an agent was able to help their customers find local schools, understand the market, or if they did anything extra that was noteworthy. You may find that the entire process will be less stressful if an agent recommended to you goes above and beyond.
The Overall Experience
Selling a home doesn't begin and end with finding a buyer; there are numerous other aspects involved, such as the legal side of things and contract negotiation. The best agents should assist you with the entire process and help to move the process along faster.
Choose Accredited Agents
An accredited real estate agent is someone who has met the criteria for becoming a member of a professional organization or association. This is usually done by passing an exam, attending workshops and seminars, and paying fees. While regulations vary across provinces and territories, in Ontario, agents must be registered with the Real Estate Council of Ontario (RECO). Buyers and sellers are often confused about what an accredited agent is. A certified agent has met specific education, ethics, experience, and professionalism standards. Accredited agents have a better understanding of the process and access more resources than non-accredited agents. They are also more likely to offer you various options that will suit your needs.
Ask Them If They Understand The Local Area
Real estate agents who understand the local market are an essential part of a successful real estate transaction. This is because they know the history, trends, and demographics of a particular area and can provide valuable insight into the property. This includes understanding local schools and their quality, understanding the market conditions, and assessing the value of your property compared to others. Furthermore, there is are additional reasons to select local agents, including:
They know the community:

Having a connection to the local community cannot be overstated. A real estate agent who understands the local market can provide buyers with a better understanding of what is available in their area and provide valuable insight into what might be worth considering when looking at a property. Conversely, they can help speed up the process for sellers by using locally sourced leads.

They will know how nuances in specific locations impact value:

Not all properties within a particular area will have the same value. There are subtle nuances that only a local agent will be privy to, which can either help you save money on a home purchase or boost the sale price for a home seller.
When it comes to selling or purchasing a home, one of the most important factors is the real estate agent you choose. Plus, real estate agents are vital in the highly competitive Toronto market, where many listings sell extremely fast and above market price. You can save yourself time and avoid costly mistakes by working with a realtor who will put your needs first.