Your Finance
By Christopher Deeble, LL.B
Gender and sexual identity considerations in long-term care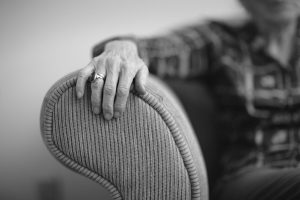 Lesbian, gay, bisexual, transgender, queer, and twospirited (LGBTQ2S+) people are citizens who have contributed meaningfully to society. They have paid income taxes over their lifetimes that have contributed to long-term care (LTC) facilities. LGBTQ2S+ seniors have the right to age with dignity and without discrimination. LGBTQ2S+ older adults are concerned with who will take care of them in their later years, particularly with respect to home care and LTC homes.
Over the past 50 years, LGBTQ2S+ people have made many gains in acquiring human rights. Notwithstanding these gains, many gay older adults have experienced systemic discrimination, including in the health care system. Homosexuality was only decriminalized in 1969. The medical profession considered homosexuality a mental illness until 1973. Canada banned gay immigrants until 1977. Workplace discrimination was legal until recent decades. There was even a coordinated campaign by the federal government and the RCMP in the 50s and 60s to remove gay people from their rightful jobs.
Despite legislated equality, the reality of lesbian and gay people is that they still experience discrimination and violence. One lasting hallmark of systemic discrimination is the view that gay and
lesbian people should not be seen in public. The corollary of this is that the public can police gay and lesbian people. In an LTC facility, those intolerant views of dominant culture might prevent a same-sex couple from hugging, kissing each other goodbye, or simply holding hands.
LGBTQ2S+ people have long experienced discrimination and/or barriers to care in the Canadian health care system. They may mistrust or even fear those who work as healthcare providers. Some may fear they would encounter homophobia and marginalization in an LTC home because many have experienced it in the past when accessing health care.
In a 2016 study called, "Could We Hold Hands?" Older Lesbian and Gay Couples' Perceptions of Long- Term Care Homes and Home Care" (Fulotte, Charles et al. Canadian Journal on Aging, 17 October 2016), Canadian same-sex couples were interviewed to discuss their expectations, concerns, and needs should they be faced with the decision to use home care services or enter into an LTC facility.
Couples voiced their concern with discrimination if they needed home care services or long-term care. Discrimination might take the form of verbal or physical harassment. It could be overt, such as refusing to allow the friends to visit LGBTQ2S+ residents. Or it could be covert, such as staff taking longer to respond to LGBTQ2S+ residents' health needs. Couples said that they didn't want to have to go back in the closet. They didn't want to fear discussing their partners, their friends and their families. Participants wanted health care providers that would be understanding and comfortable with them. They also said that it was important for the organization (whether offering home care services or an LTC facility) to "have a deeper appreciation and understanding of what it means to be gay or lesbian." LGBTQ2S+ people are vulnerable to discrimination (and even violence) rooted in stigma based on heterosexism and homophobia. Older adults need to feel safe and
comfortable disclosing their sexual or gender identity.
One way to address the health needs of LGBTQ2S+ older adults is to implement training for healthcare providers in cultural competency to discourage discrimination. In Ontario, the Centres for
Learning Research & Innovation in Long-Term Care recognizes that LGBTQ2S+ older adults have faced systemic discrimination based on sexual orientation, gender identity and gender expression. The CLRI Advisory Group, called Supporting Diversity and Inclusion in Long-Term Care, has created various resources to help LTC homes take steps towards inclusion.
LGBTQ2S+ persons can protect themselves with sound estate planning consisting of wills and powers of attorney for property and health care.
Christopher Deeble is a family law lawyer, accredited family mediator, and certified collaborative practitioner with Nelligan Law (nelligan.ca). He has been practising family law since 2009.
NOTE TO READERS: THE VIEWS OF THE AUTHOR DO NOT NECESSARILY REFLECT THOSE OF COYLE MEDIA GROUP. THIS ARTICLE IS PROVIDED AS A GENERAL SOURCE OF INFORMATION ONLY AND SHOULD NOT BE CONSIDERED TO BE PERSONAL INVESTMENT OR LEGAL ADVICE OR A SOLICITATION TO BUY SERVICES. READERS SHOULD CONSULT WITH THEIR FINANCIAL OR LEGAL ADVISOR TO ENSURE IT IS SUITABLE FOR THEIR CIRCUMSTANCES.