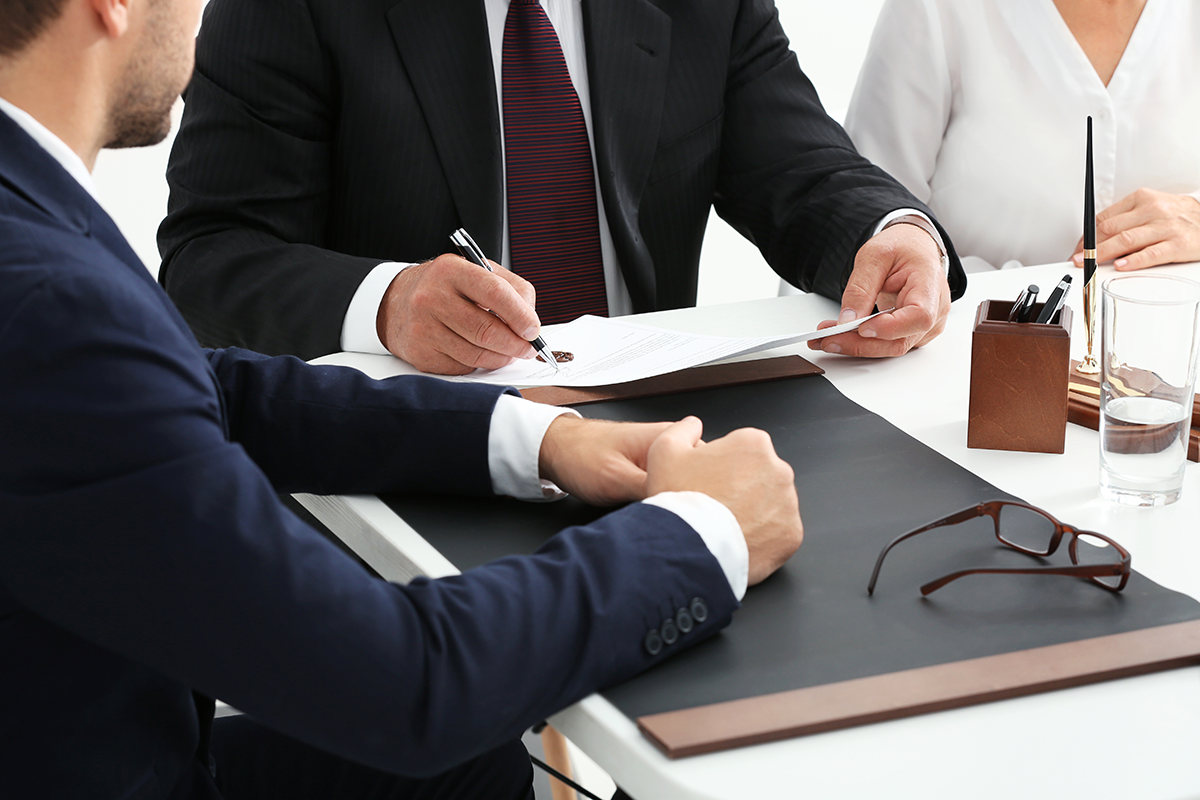 Your Finance
By Carol Craig, LL.B.
What to consider when choosing yours
A Power of Attorney is a legal document that you sign to give one person, or more than one person, the authority to manage your money and property or to make personal health-care decisions on your behalf, if because of accident or illness, or in the event that you become mentally incapable, you should be become incapable of acting for yourself. The person you appoint is called an "attorney."
There are two types of Power of Attorney:
• A Continuing Power of Attorney or a Power of Attorney for Property deals with your personal possessions and finances; and
• A Power of Attorney for Personal Care deals with your personal health care decisions such as hygiene, shelter and consenting to medical treatment.
What should you consider when making a Power of Attorney for property?
For many people, the choice of who to name as their attorney is an easy one — people typically name their spouse. However, you should also name an alternate to act if your spouse is no longer capable of acting on your behalf or if your spouse predeceases you. Also, if you are making your powers of attorney later in life and your spouse has predeceased you, or if you are single, the decision who to name should be made carefully. Remember, there is currently no meaningful oversight of the attorney's actions; no one will be watching or supervising what they do.
With that in mind, there are several factors to consider when deciding who to name:
• Availability of the person to act
• Acting as an attorney for property can be time consuming. Does the person you are considering naming have the time to handle your money and property as well as their own? Also, when possible, it makes sense to name someone who lives nearby and is readily available.
• Reliability
• You know your family members and friends best. Has the person you are considering naming been someone you could rely on in the past? Has this person carried through on important decisions or duties in the past?
• Suitability/experience
An attorney for property has complete access to your finances. Some questions to consider asking yourself about the person you are considering naming are:
• Do they know how to manage money and property?
• Do they understand financial matters? • Do they manage their own property well for themselves?
• Do they have any personal issues (e.g. financial problems or health concerns) that may interfere with them properly managing your finances?
• Does this person understand the duties and responsibilities involved in being your attorney?
• Trustworthiness
• You should consider how much you trust your potential attorney to act in your best interests.
Some questions to consider asking yourself about the person you are considering naming are:
• Has this person always been open and honest with you?
• Have you known this person long enough or well enough to feel that you can trust them?
• Do you think this person will manage your money and property in the way that you want and in your best interest?
• Willingness
Finally, you should speak with the person you are asking to take on this role and make sure they agree to take on the responsibility. Not everyone is comfortable taking on this role, particularly if there are complex family dynamics. You also need to make sure this person clearly understands what is expected of them as your attorney.
One additional thought you could consider is to include a clause in the Power of Attorney stipulating that your attorney is to continue using the same financial adviser you use, as long as they're in good professional standing. If the named adviser is unwilling or unable to continue in this role, then a predetermined individual (not the attorney) such as your accountant or lawyer could be given the mandate to choose an alternative adviser. This can help provide some oversight to your attorney's actions and help protect against abuse.
Power of Attorney for personal care
When making a Power of Attorney for personal care, you are choosing someone you trust to make certain decisions on your behalf if you become mentally incapable in the future. This person would make decisions about your health care and medical treatment, diet, housing, clothing, hygiene, and safety.
If you express wishes about your personal care, your attorney must follow them if you become incapable, if they apply to the decision that your attorney must make on your behalf. The wishes must have been expressed voluntarily when you were still capable.
If your attorney does not know of any wishes, or you did not give any, they must make decisions based on what is in your best interest. They must consider your values and beliefs and even the wishes you expressed after you became incapable.
You can name a different person to act as your attorney for personal care than you who you name to act as your attorney for property. The person you name to act as your attorney for personal care should be someone who knows you well — someone who knows your belief system and your personal wishes. This person should also be someone you trust to act in accordance with your wishes and should be someone you know will be capable of making difficult decisions during times of crisis. If you have a large family, this person should be someone other family members trust and respect Ideally, your attorney should live locally, although this is not always possible.
You cannot name someone who is:
• paid to give you health care or residential, social, support, or training services (unless this person is your spouse, partner, or relative),
• mentally incapable, or • under 16 years of age.
You can name more than one person to act, but be careful not to create a situation where you name two attorneys who have to act jointly — that is, they must agree on a decision before it can be made. One option is to name three attorneys and state that a majority have to agree before a decision can be made. Don't name multiple individuals just because you don't want to choose.
Choosing who to name your attorney for property and personal care is an important part of planning your estate and protecting yourself and your family against abuse. If you have any questions about making a Power of Attorney, speak to an experienced estate lawyer.
Carol Craig is an associate lawyer with the Ottawa law firm of Nelligan O'Brien Payne LLP (nelligan.ca) and a member of the Family Law and Wills and Estates Practice Groups. Kris Ade is a student-at-law at Nelligan O'Brien Payne LLP.
NOTE TO READERS: THE VIEWS OF THE AUTHOR DO NOT NECESSARILY REFLECT THOSE OF COYLE PUB-LISHING. THIS ARTICLE IS PROVIDED AS A GENERAL SOURCE OF INFORMATION ONLY AND SHOULD NOT BE CONSIDERED TO BE PERSONAL INVEST-MENT OR LEGAL ADVICE, OR A SOLICITATION TO BUY SERVICES. READERS SHOULD CONSULT WITH THEIR FINANCIAL OR LEGAL ADVISOR TO ENSURE IT IS SUITABLE FOR THEIR CIRCUMSTANCES.