A few decades ago, finding a boat loan was an extremely difficult feat to achieve, as only a handful of lenders are offering boat loans. Fast-forward to today, you will find a plethora of lenders providing boat loans at affordable prices. In this guide, we will share with you the basics of how to secure a boat loan while making the process as smooth as possible.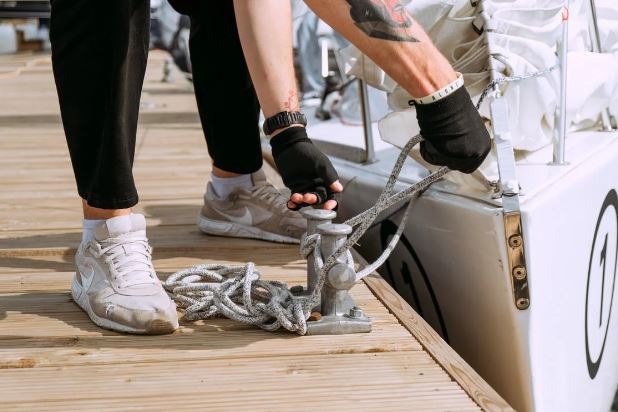 Boat loan Sources
There are quite a few boat loan sources you can explore to better understand the terms and rates of such loan agreements. Exploring different loan sources ensures the source you will be working with is reliable and can be trusted. Furthermore, this practice aids in comparing the prices, service fees, and every other detail related to finances, so you can make an informed decision. Below, we delve into the types of boat loan sources.
Financial Services
These companies offer finance programs to lenders and provide them with secure terms of investment. You can contact financial service companies near you to get more information on the rates and the offered terms. These financial services can be found either online or through boating publications. 
Banks
There are banks that offer boat loans directly to the customer, so start by contacting your bank and asking whether they offer boat loans. A simple online search can also reveal which banks are offering boat loans. If you are interested in getting a loan from the bank, carefully read the terms and conditions of the contract before making the final decision. 
Credit Unions
Credit unions offer loans exclusively to their members with much lower interest rates than the average market offerings. For this reason, it's a good idea to join a local credit union and start saving with them, since this will, in time, become another avenue through which you can access financing for your boat. 
Application Process
Some lenders may facilitate the entire process over the phone or online, whereas others may require you to come to the branch to bring in and fill out the relevant documents. Depending on the amount and duration of the loan requested, you might need to provide a few supporting documents. You can visit your nearest loan providers or search for loan applications to secure a boat loan on the internet, so you can get additional information on boat loan rates. There are even loan-providing firms that may offer you a boat loan without taking your credit score in to account. However, these loans almost always come with high-interest rates and fees, so always do your homework before deciding on a loan provider. 
Types of Boat Loans
Similar to other types of loans, boat loans are offered with varying terms and conditions. Since lenders can check your debt-to-income ratio for analysis including credit score, financial statements, etc, they are also obligated by law to provide detailed information regarding the loan and entertain every question asked by the borrower related to the loan agreement. Here are the three types of boat loans you can access. 
Simple Interest Loans
These fixed-term loans are a feasible option for most borrowers, as the loan amount is divided in to installments that have to be paid monthly till the amount agreed upon is fully returned. There are no strings attached, and the process is quite simple to follow. 
Balloon Payment Loans
This type of loan requires the borrower to make a one-time payment at the end of the agreed duration. With such financing, you can buy a boat and will have to repay the complete loan amount by the agreed-upon date. 
Variable Rate Loans
The interest rates of these loans fluctuate as they are influenced by different interest indices. Most of the time, the starting interest rates are quite low, but these rates can change, depending on the market trends. 
Closing The Deal
After you have picked a funding source and the type of boat loan, contact the respective lender to complete the paperwork and documentation. As mentioned above, you will be filling out an application with supporting documents such as a personal financial statement and tax returns to evaluate your assets and liabilities.
In your application, remember to write down every single detail of the boat from the make, model, and year, to any upgrades that you might want to add. Mention individual costs and the total cost. Your lender will then evaluate your credit score, net worth, your debt-to-income ratio, and then provide you with the loan terms.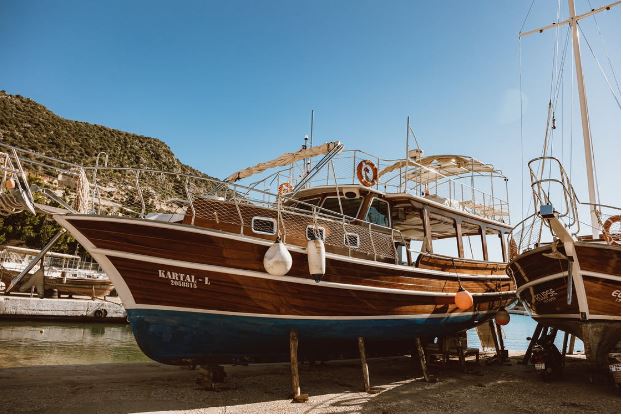 Securing a boat loan can become daunting when not done the right way. These processes can be navigated easily by following a clear strategy, evaluating the available options, and making an informed decision. We hope the information we presented assists you in securing a boat loan that suits you the best.