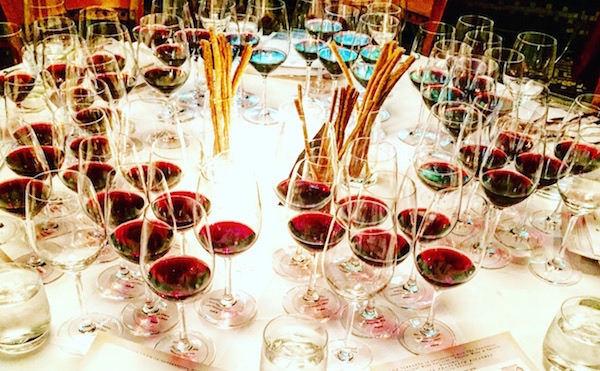 Each Friday, sommelier Monique Ippolito introduces us to a new wine worth savouring and sharing. This time, she's introducing us to a wine show worth traveling to experience!
by Monique Ippolito
Greetings fellow wine lovers! This week I am writing you from the 38th Vancouver International Wine Festival! This is my first VanWineFest experience and it is incredible! This week long festival is Canada's premier wine extravaganza featuring over 1,400 wines from 155 wineries from 14 countries across the globe.  Every year the VanWineFest showcases a themed country and this year it's Italy!  The Italians came well dressed and in full force bringing 240 wines from 60 wineries from across nine of their esteemed wine producing regions.  So, instead of sharing with you five reasons why I am excited about a single bottle of wine this week, I wish to share with you five big reasons why the Vancouver International Wine Festival reigns supreme.
Imagine vacationing in Vancouver … and checking out its celebrated wine show!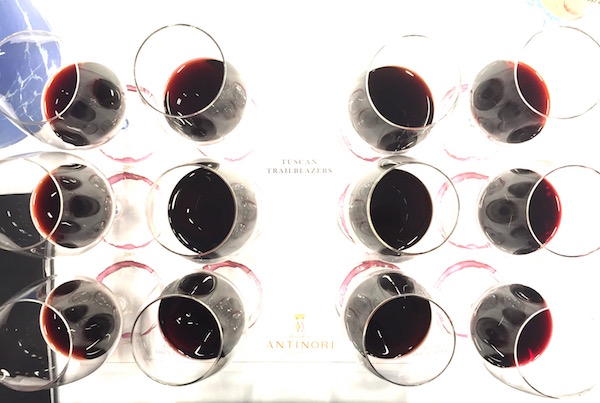 1 – The numbers speak for themselves! This festival is serious when it comes to connecting you with wine. According to the festival organizers, by the time all the events wrap up on Sunday, 43,000 bottles of wines would have been poured into 82,000 glasses. Wow, that's a lot of dishwashing!
2 – It's not just about a big tasting floor. This week-long festival is hosting 54 wine events, including 22 winemaker's dinners.  The style of events ranges from tutored tastings, wine seminars and wine minglers to wine and food grazing events.  For details see Festival at a Glance at www.vanwinefest.ca
3 – It is definitely the popular kid in school!  VanWineFest reps confirmed that all public events were sold out before the show and only a limited number of trade-only tickets were still available.
4 – It's in Vancouver! Have I mentioned yet that every day so far – in February – has been in the double digits? Well, it's true! VanWineFest is headquartered at the Vancouver Convention Centre, home to the International Festival Tasting and several trade-only tastings and wine seminars.  Dinners and other wine mingler events are hosted by top restaurants and venues from all over downtown.
5 – This festival is committed to supporting the performing arts. Since the first festival launched in 1979, VanWineFest has raised over $8.5 million for local performing arts initiatives.  Since 2013, proceeds from the festival gala and silent auctions have gone to Bard on the Beach Shakespeare Festival.  This year, the competitive silent auctions at the Bacchanalia Gala raised nearly $210,000. Highlights of the auction included:
1906 Chateau Latour raising $8,500
a Millennium Bordeaux vintage collection raising $13,000
a dinner with Umberto Menghi raising $10,000
a trip for two to Italy raising $7,500
Delta Airlines Business Class tickets raising $20,000
What a show! I hope we all can all experience it someday.