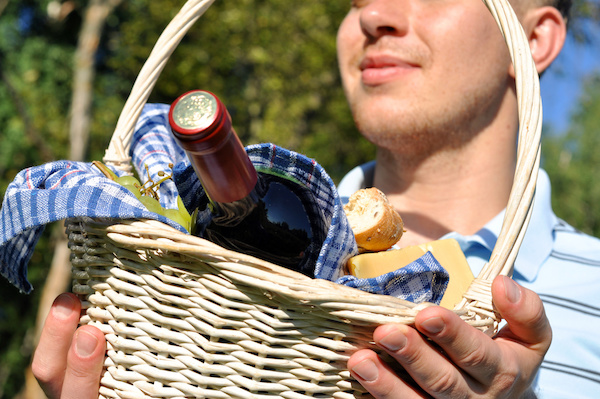 by Monique Ippolito
There is quite an allure to springtime in this neck of the woods. Our surroundings spring to life and our senses broaden in anticipation. In honour of the season, here are five unique styles of wine that will also stir the senses.
Let's start with a twist on a favourite aperitif: sparkling wine.
Sparkling wines, depending on their origin, are most often produced with a dry, high-acid grape like chardonnay (for Champagne style) or glera (Prosecco style). For the past three years, Villa Maria Winery in Marlborough, New Zealand, has been producing a Lightly Sparkling Sauvignon Blanc that contains all its gloried citrus, passion fruit and grassy flavours, now available with a dash of fizz. This crisp and refreshing wine is inexpensive and packed with fruit intensity.
Villa Maria Lightly Sparking Sauvignon Blanc – LCBO #429969 | $17.95
Next, get to know a fruity and mineral white from the southern Aegean.
A gem of a white wine called Assyrtiko, from the beautiful island of Santorini, has been in production for centuries. This style of white wine is very approachable and food friendly. Key flavours include citrus peel, crisp green apple, salty mineral notes and, sometimes, baking spices. It is a refreshing Greek white that pairs well with lightly fried or grilled seafood dishes and salads.
Boutari Santorini Assyrtiko – LCBO Vintages #47985 | $15.75
Argyros Assyrtiko – LCBO Vintages #387365 | $21.95
Keen on exploring other styles of full-bodied red wine? Try this bold volcanic Italian red.
The Aglianico grape is predominantly grown in Southern Italy, making robust red wines in the regions of Taurasi in Campania and Aglianico del Vulture in Basilicata. This style of wine typically shows flavours of dark fruit and dark chocolate; it's full bodied with high acidity and firm grippy tannins. This wine has tremendous potential for aging.
D'Angelo Aglianico del Vulture – LCBO Vintages #971689 | $17.95
Vinosia Taurasi Santandrea – LCBO Vintages #172692 | $32.95
Rich, round and inexpensive BBQ reds hail from Portugal.
The Douro Valley in Portugal is world famous for its centuries-old production of port, but not all the red wines produced in the Douro become port. A few of the prime grapes grown in this region for wine and port production are Touriga Nacional, Tinta Roriz (also known as Tempranillo), and Touriga Franca. These grapes are blended, resulting in a glorious deep ruby-purple wine with lovely fruit concentration, a rich full body, balanced acidity and grippy tannins. These wines also have vast potential for aging and they're often quite inexpensive for the quality of production.
Symington Altano Touriga Franca Blend – LCBO Vintages #579862 | $12.95
Castello d'Alba Vinhas Velhas Grande Reserva – LCBO Vintages #427880 | $22.95
Finally, consider nutty sweet Oloroso sherry for dessert.
Oloroso sherry is a style of fortified wine from southern Spain. The unique aspect of this style of wine is that during its aging phase, the yeast cultures are suppressed by the addition of a spirit (brandy); it then undergoes a phase of oxidative aging in porous barrels. As it continues to age, its appearance gets darker and darker. Oloroso-style sherry is not typically sweet unless some level of sweetness is identified on the label. A "nutty sweet" or "medium sweet" Oloroso will usually have pronounced flavours of hazelnut, dried fruit, mocha and candied orange peel. These wines are luscious, with long cloying finishes.
Gonzáles Byass Nutty Solera Medium Oloroso Sherry – LCBO Vintages #35204 | $15.95