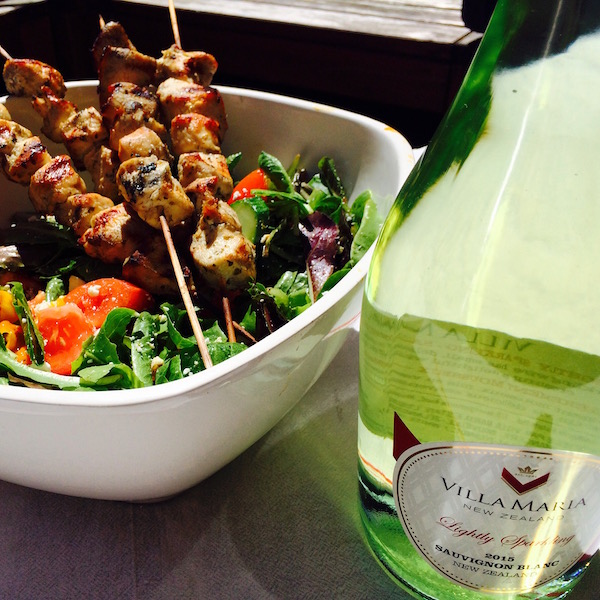 Each Friday, sommelier and Wine Travel Specialist Monique Sosa introduces us to a new wine worth savouring and sharing. We call it the Wine of the Week: #wineoftheweek and #wotw
by Monique Sosa
It's a big weekend for us here in the Capital! Whether you are pumped for the #OttawaRaceWeekend, treasure hunting at the#GreatGlebeGarageSale or just looking forward to sipping a bevy or two on a patio; cheers to the weekend!
Here are five reasons why the Villa Maria Lightly Sparkling Sauvignon Blanc is our #wineoftheweek.
LCBO 429969 | $17.95
1 – It's different, yet familiar. It has all the glory of that zesty-lemony New Zealand Sauvignon Blanc character we sometimes crave but with a touch of fizz that adds an attractive complexity and texture.
2 – It's just what the heat called for! It's light, mouthwatering and refreshing with dominant notes of citrus zest, gooseberry and tropical fruit salad.
3 – It's got easy access. At a cottage or party and no sign of a corkscrew? Well no worries here because this baby has a screw cap.
4 – It pairs very with a relaxing afternoon in the backyard – especially after some gardening work or tending to a garage sale all morning.  Enjoy with leafy green salads, chicken souvlaki, fried zucchini sticks, sushi, fish tacos… you name it!
5 – It's boasting rave reviews! Check out the community reviews at NatalieMacLean.com