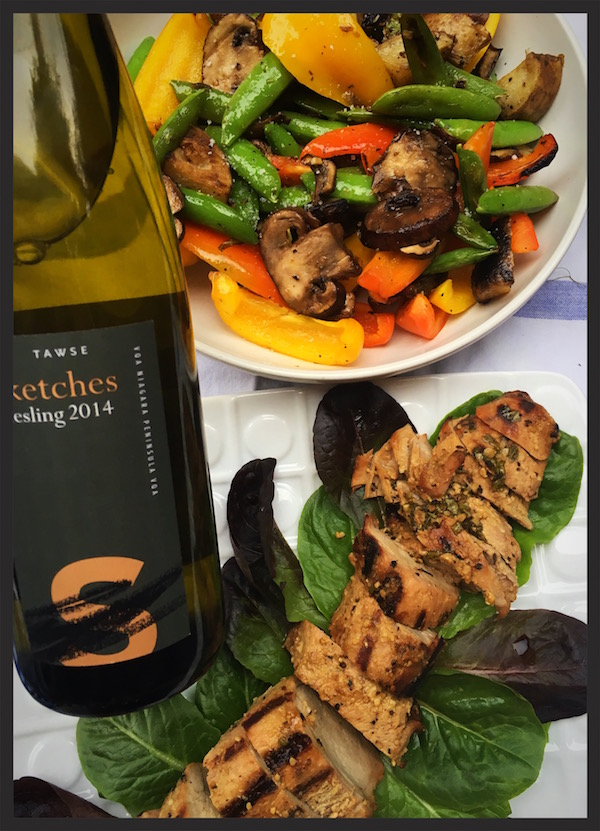 Each Friday, sommelier and Wine Travel Specialist Monique Sosa introduces us to a new wine worth savouring and sharing. We call it the Wine of the Week: #wineoftheweek and #wotw
by Monique Sosa
Cheers to the sunshine and summertime coming our way! Here are five reasons why Tawse Sketches of Niagara Riesling is our patio ready #wineoftheweek
LCBO Vintages #89029 | $17.95
1 – It's refreshing! It's just what we need to cool off on a scorching hot patio. The nose is inviting and the flavours show scrumptious notes of tangy citrus fruit and honey.  These flavours leave an off dry feeling on the palate but the finish is crisp, clean and long enough. It begs for another sip!
2 – It's consistent.  Taws has done a fantastic job at crafting good quality organic Rieslings vintage after vintage. This one is no exception and the value is incredible!
3 – It speaks volumes of the typicity of Niagara grown Rieslings and it is a strong ambassador for Canadian Rieslings on the world.  This a grape to watch for Ontario. Something that will soon enough be coveted worldwide.
4 – It pairs with virtually everything! Try it with tacos, spicy sausages off the BBQ, grilled steak topped with chimichurri dressing or grilled veggies and – my favourite – rosemary, honey and mustard glazed grilled  pork tenderloin.
5 – And of course, it comes with rave reviews! Check out what sommeliers are saying about Tawse Sketches Riesling.