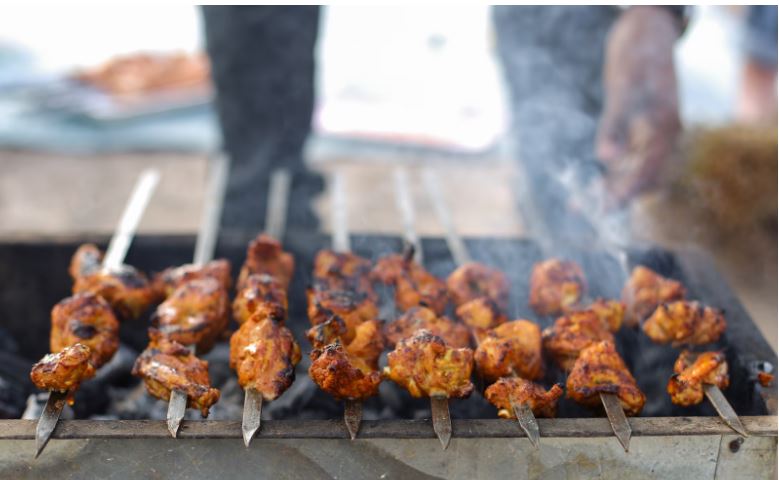 There's something about street food that just makes it so darn appealing. Maybe it's the fact that you can get a delicious meal without spending a lot of money, or that it's usually cooked fresh right in front of you. Whatever the reason, street food is definitely worth trying! In this blog post, we'll discuss six types of street food that are definitely worth sampling on your next trip abroad.
1. Kebabs
One of the most popular types of street food around the world, kebabs come in many different varieties and can be found virtually everywhere. From doner kebabs to shish kebabs, these delicious treats are sure to satisfy your taste buds. You'll find different meats and toppings depending on where you go, so be sure to try a few different types and find out which one you like best!
Make sure that the kebabs are cooked fresh and from a reputable vendor! Namely, you should be able to see the grill or fire that it is cooked over and smell the delicious aromas coming from it. Whenever you need a quick bite, a kebab is always a good choice!
2. Tacos
Tacos are another type of street food that can be found in nearly every country. From Mexico to Thailand, tacos come in all shapes and sizes, with different fillings and toppings. Whether you opt for the classic corn tortilla filled with beef, chicken, or veggies, or try something a little more experimental like a fried fish taco topped with mango salsa and creamy avocado, tacos are always a delicious option.
If you're looking for something a little different, be sure to try out the street food tacos in your area. The flavors and textures you'll experience will be unlike anything else!
3. Corn dogs
Corn dogs are a classic American street food that is gaining popularity around the world. Made of a hot dog sausage coated with a layer of cornmeal batter, these tasty treats are usually served on a stick and deep-fried until golden brown. 
Perfect for an afternoon snack or late-night munchies, corn dogs can be found at nearly any street food vendor. Namely, deep-fried corn dogs can be a great option for youngsters or anyone who loves a good snack. They are also a great option for those who want to experience American/North American street food. 
4. Pad Thai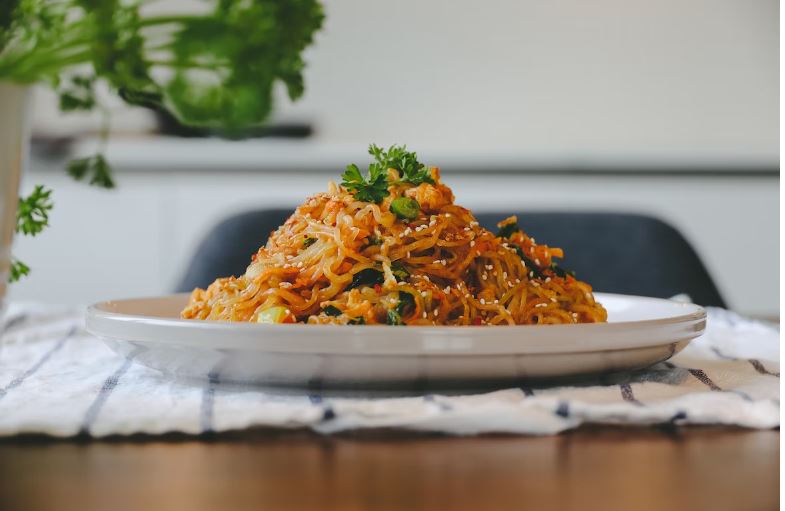 Pad Thai is one of Thailand's most beloved dishes, and it's no wonder why. This noodle dish is full of flavor and usually made with shrimp, eggs, bean sprouts, peanuts, and an array of spices. Whether you're looking for a light meal or a hearty dinner, Pad Thai is sure to hit the spot.
Moreover, Pad Thai is an affordable option, so don't be afraid to indulge! Depending on the region, you'll find Pad Thai served in different ways, so be sure to sample a few variations and find out which one you like best. One of the most popular variations is the "drunken noodle" Pad Thai, which is served with a generous amount of chili sauce. 
5. Currywurst
Currywurst is a popular German dish and can usually be found in any street food stand or eatery across the country. It consists of a bratwurst (sausage) topped with curry ketchup and served with a side of fries. The best part? It's incredibly cheap and definitely filling!
On the other hand, if you're looking for something a bit more exotic, there are plenty of international variations to sample. From Indian-style currywurst served with roti bread and chutney to Malaysian-style currywurst served with rice and vegetables, this dish is sure to please any palate. You can add your own twist by adding different spices and sauces to the mix. If you tend to shy away from traditional German food, give Currywurst a try – you won't regret it!
6. Street Pizza
Nothing beats a hot slice of pizza, and street pizza is no exception. From classic Margherita to creative toppings like eggplant and goat cheese, street pizza can satisfy any craving for Italian food. Plus, it's much cheaper than your traditional restaurant pizza and can be found in virtually any country. Whether you opt for the classic version or an adventurous topping combination, street pizza is sure to hit the spot. You may even find that you prefer it to restaurant pizza – give it a try and find out!
No matter where you are in the world, these six types of street food are definitely worth trying. From kebabs and tacos to currywurst and street pizza, there's something for everyone. So go ahead and get out there, sample some delicious street food, and enjoy your next adventure!