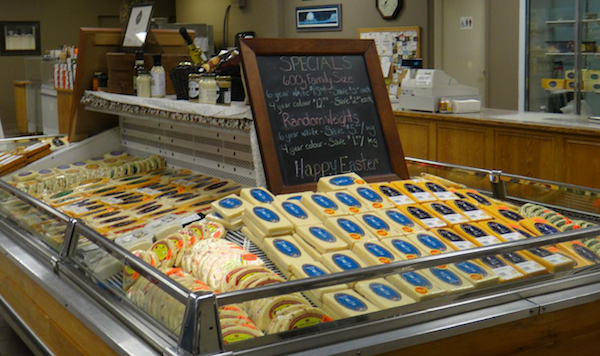 Cheese Please!
By Madeline Kallio
The first cheese factory in Canada was established in Oxford County in the spring of 1864 by Mr. Farrington, a cheesemakerfromNewYorkState.Fromthattimetothe early 1900s before cooling systems and refrigeration came into use,small cheese factories appeared every four or so miles. By 1867, there were over 200 factories operating in Ontario. However, after the turn of the century, with the establishment of larger enterprises, the introduction of refrigeration systems, the growing population and a change in demands, these small enterprises began closing their doors.Today, a handful of cheese factories are still operating in Eastern Ontario, mostly in small towns and rural areas. Cheese factories usually have viewing windows for visitors to see how cheese is made. In most cases, visitors are also invited to try a few samples. Gifts and deli items make the visit to cheese houses even more delightful.
Cheesemakers in Ontario are world-renowned for their cheeses, both for quality and size.The most famous cheese was the 22,000-pound (9,979-kilogram) cheese made in a shed near the railway tracks in Perth in 1893 to exhibit at the World's Columbian Exhibition held in Chicago. In 1894, it toured Great Britain on a special train.
Crossing the steel bridge over the Nation River on County Road 7 south of Casselman brings you into the small town of St.Albert. St-Albert Cheese Manufacturing (613987-2872; www.fromagestalbert.com), the only cheese cooperative in operation in Eastern Ontario,came into existence in 1894 and is owned by some 40 producers and employs over 150 people. Since their devastating fire in 2013,which destroyed the entire operation, St. Albert Cheese re-opened a new,bigger and better- than-ever establishment in 2014.The restaurant serves a variety of dishes made with a variety of cheeses.The store offers fresh curds and cheese daily, as well as an extensive homemade gelato, ice cream, preserves, fresh butter and cheeses from around the world. The Curd Festival takes place in St.Albert for five days in the middle of August.St.Albert Cheese partners with restaurants in Ottawa at the beginning of May for PoutineFest.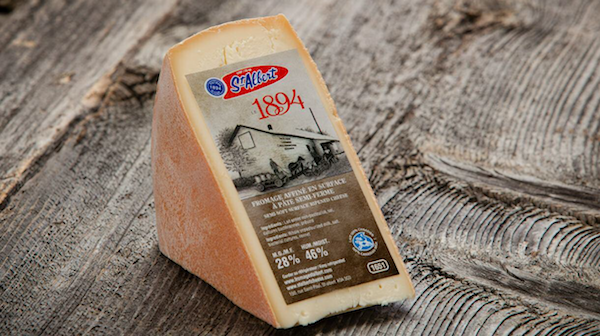 For over 50 years, Cass Bridge Cheese House (613 774-3353), just south of Winchester on Highway 31, has sold cheese of all sorts as well as ice cream cones, home decor, women's accessories and giftware. Currently, most of the cheese offered comes from Maple Dale Cheese in Belleville.
In the secluded village of Forfar, you will find the 130- year-old Forfar Cheese Store (613272-2107). In 2008, the cheese factory was forced to stop cheese production in-house and now offers cheese made according to Forfar specifications, but manufactured by another cheese plant. Closed on Mondays, it offers a good selection of cheeses, including goat cheese and other items, such as cookbooks, preserves and more.
The charming village of Wilton is home to Wilton Cheese Factory (613 386-7314; www.wiltoncheese.ca). Having opened in 1867 as Wilton Cheese, it continued to operate as a farmers' co-operative until its purchase by Jensen Cheese in the 1970s.The privately-owned operation now produces Jensen cheeses, while under the purchasing agreement preserves the name Wilton Cheese.Their award- winning cheese is made using traditional methods and their curd is a popular local draw.
In 1881, a dairy cooperative of 51 milk producers built an enterprise at Balderson, just north of Perth. Balderson Village Cheese (613 267-4492; www.baldersonvillagecheese.com) is the anchor of the village and has won grand championships in every major cheese-making competition. Open seven days a week, the store offers award-winning cheddars, specialty and imported cheeses, including those from other cheese manufacturers, gourmet foods, gift baskets, and home and garden giftware. It also has an ice cream parlour.
The Cheddar Stop (613 257-3000; www.cheddarstop.com), Highway 7 in Carleton Place, sells a large selection of cheeses from a number of cheese manufacturers, as well as Ottawa Valley fudge made on site, several flavours of ice cream, gift baskets, deli items and more.
Established in 1876, Empire Cheese and Butter Co- op (800 461-6480; www.empirecheese.ca), 1120 County Road 8, Campbellford, is a farmer-owned co-operative which makes cheese in traditional open-style vats. It offers a wide variety of cheeses,including specialty cheeses and is best known for its curds.
Ivanhoe Cheese (800 267- 5590; www.ivanhoecheese.com), 11301 Highway 62 North, Madoc, began as a dairy co-op in 1870, making artisan cheeses. It was purchased by Gay Lea Foods in 2008.The factory makes naturally- aged cheddar and specialty cheeses, including smoked Gouda, kosher and halal cheeses.Taste-testing the many cheeses and sausages is a delight.The outlet also sells antiques, gifts, specialty foods and ice cream.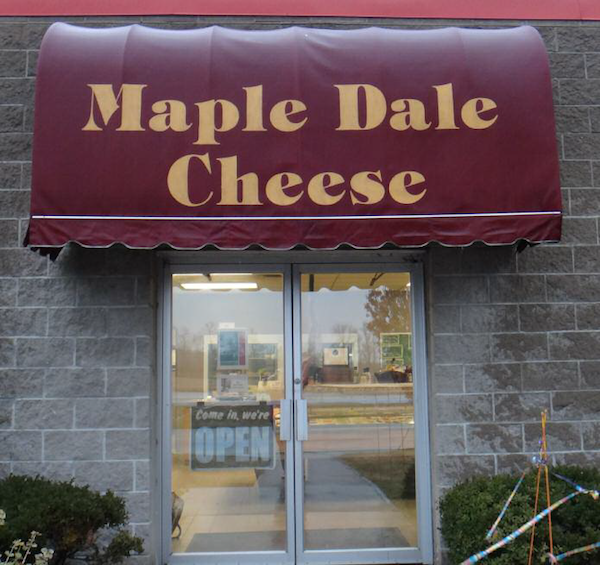 Maple Dale Cheese (613 477- 2454; www.mapledalecheese.ca), 2864 Highway 37 North, Belleville, started producing cheese in 1888. It was known as Zion Cheese until 1987 when it became a family business.The current cheesemaker is a fourth- generation artisan and helps to craft a wide selection of fresh, aged and specialty cheddars, including a nine-year- old cheddar, flavoured curds and more. As well as taste testing, the outlet stocks gifts, gourmet foods, cheese boxes and baskets.
Black River Cheese (888 252-5787; www.blackrivercheese.com), 913 County Road 13, Milford, has been a co-operative since 1901 and is the last remaining of the 26 original cheese houses in Prince Edward County. Black River Cheese makes a selection of fine artisan cheeses from cow, sheep and goat milk, a range of cheddar and mozzarella. It also sells preserves and deli items, including Kawartha Dairy ice cream.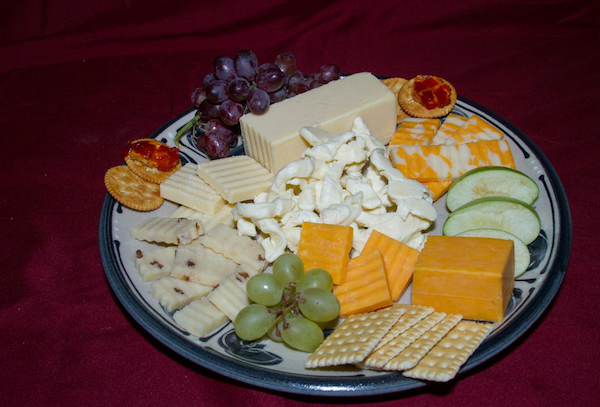 Fifth Town Artisan Cheese Co. (613476-5755; www.fifthtown.ca), 4309 County Road 8, Picton, uses fresh, locally-produced sheep and goat milk to craft handmade cheeses in a socially and environmentally responsible factory with locally-sourced flavours. The retail store is open seasonally to sell their delicious artisan cheeses.
Glengarry Fine Cheese (613 347-1141; www.glengarryfinecheese.com) is located at 5926 County Road 34, Lancaster. Of Dutch heritage, the factory began making traditional Gouda cheeses with a dream (now realized) to produce artisan cheeses using milk from their own Holstein cows, and lately, from goats.The store also stocks deli items and more.
On every rural backroad,there is a chance the traveller will find a small cheese house, a winery, which also specializes in making fresh cheese for pairing, or an outlet that sells the exquisite cheeses from Quebec and other places known for their excellence. This article cannot possibly identify all of those nooks and crannies and must leave further discovery to the traveller. ■