Maison Maitland, a new foodie destination near Brockville, is home to Farm to Table Cooking School. It's also the latest entrée for 60-year-old dynamo Cynthia Peters.
By Iris Winston
Many people are preparing for retirement as they approach their 60s. Not Cynthia Peters. Instead, this entrepreneur and chef instructor is dishing up a new destination for foodies.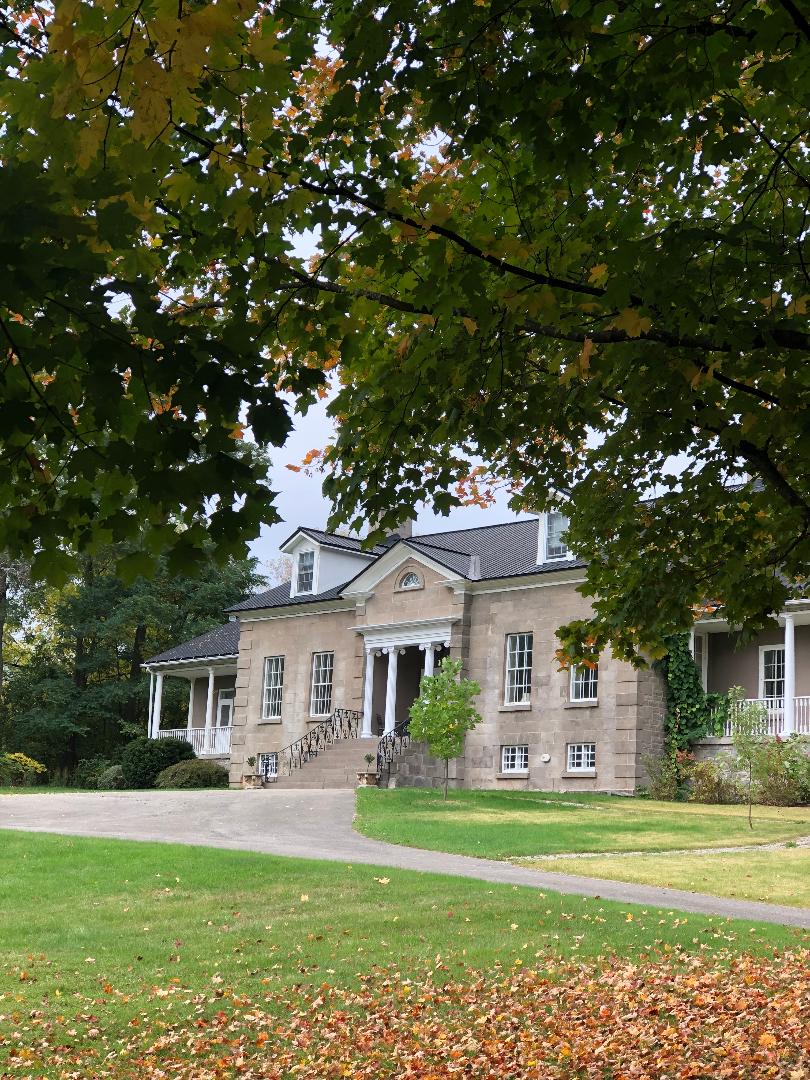 In 2021, she and her husband purchased a 19th century stone manor in the village of Maitland near Brockville. Situated on five acres overlooking the St. Lawrence River, the site had previously been an inn and wedding venue known as Maplehurst Manor and Carriage House.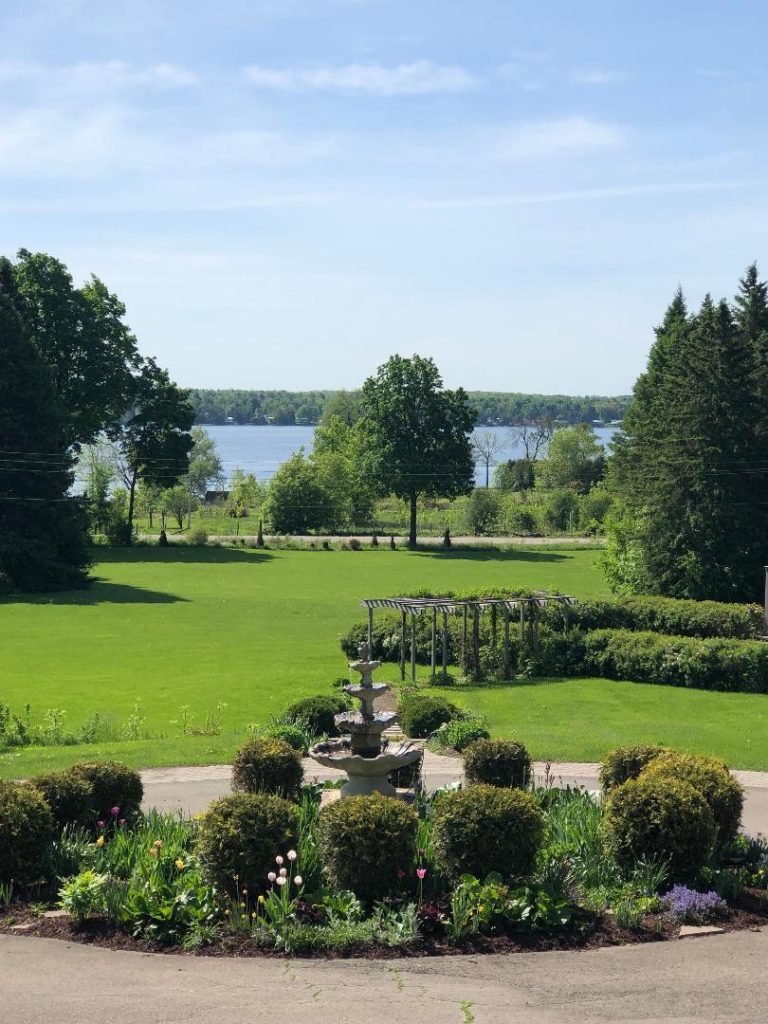 Today it is Maison Maitland. And not only is it the new home of Cynthia's From the Farm Cooking School, a fixture in Prince Edward County for a dozen years, plans are in the works to offer on-site lodgings in 2023.
"It was always in the back of my mind for my home business to be in a stone building with a really interesting history," says Cynthia, emphasizing she had long hoped to combine the elegance of the food prepared in her cooking classes with a similar elegance in the building housing the chef's kitchen. "During COVID, my husband and I asked ourselves where we wanted to be 20 years from now. That's when we started looking for the right property close to where we had put down roots" in PEC. "Then a building that was perfect for our next adventure came up."
"This stone building reminded us of the chateau in France where we stay when I do culinary tours there," she adds. "The next one will be in October. Meanwhile, you can escape to somewhere a lot like the French countryside, just by driving to Maitland."
She's excited to showcase the best food and drink of the Brockville Thousand Islands region and to offer unique culinary experiences to eastern Ontario residents and visitors. "There are a number of hidden gems just waiting to be explored—from wineries, cideries and breweries to cheese makers and small boutique farms."
The road to running From the Farm Cooking School began years ago when Cynthia and her husband transitioned from living and working in downtown Toronto to residing in holiday spot on the eastern shores of Lake Ontario. That move, together with "the golden package" Cynthia received during a period of corporate downsizing, gave her the opportunity to embark on a new career as a chef.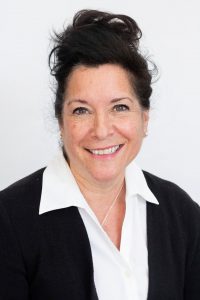 "My mother was a fabulous home cook and I was in the kitchen with her from a very young age," she says. "I dabbled [in gourmet cooking] for many years while I had my corporate life in Toronto. When I had the opportunity in my 40s, I decided to go back to college and get my chef's papers. Then, I merged my love of working with people and communications with my official papers in the world of food."
The farmhouse the couple purchased in The County became Cynthia's base for the cooking school she launched in 2010. Since then, From the Farm Cooking School has been designated as a Feast On establishment in recognition of its support of Ontario food sources. In 2012, it was also named as a Canadian Signature Experience in recognition of the all-day culinary package among its offerings.
Now, Cynthia's vision is coming to life. Following the mantra that "you are never too old to run a business and start new paths," she has reopened From the Farm Cooking School in this elegant stone manor on the banks of the St. Lawrence. Next? The carriage house on the Maitland property will be converted into short-term accommodation for visitors.
Already, Maison Maitland is attracting custom from the region, as well as repeat customers who want to experience the new property.
Offerings include cooking classes, private cooking classes and all-day culinary adventures. The full-day program allows attendees to travel with Cynthia to neighboring farms and producers to pick ingredients before heading back to the kitchen to cook a customized menu, planned just for them.  maisonmaitland.com; fromthefarm.ca.