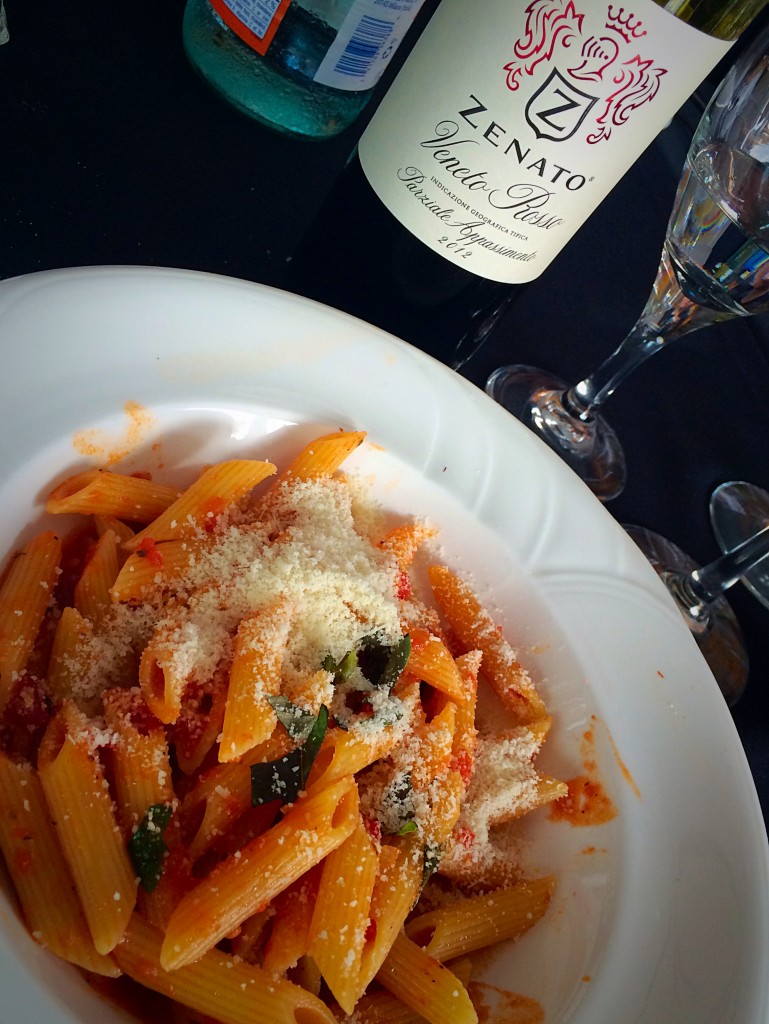 ‪Wine of the Week
Each Friday, #Ottawa‬ sommelier Monique Ippolito introduces us to a new wine worth savouring and sharing. Cheers!
Five reasons why Zenato Veneto Rosso is your wine of the week #wotw….
LCBO #208579 | $12.25
Ever tried an Amarone and felt instant gratification? As if such a wine commands respect? Well, it is because it should be respected! This wine is carefully crafted in a time honoured tradition of drying grapes called the appassimento or passito method (allowing the grapes to dry and shrivel over time to concentrate its sugars)… but that is a story for another time.
1. This wine is quite unique in that it was made using the drying technique I mentioned, but in an innovative way the Zenato's call passito partziale (partially dried). It was made from a blend of partially (approximately 30 days – not as long as the drying process when making Amarone) dried grapes: Cabernet Sauvignon, Merlot and Corvina. It is not the traditional way of making red wines from Veneto so by law, its status has to been bumped down (not necessarily a bad thing) to IGT.
2. It is incredible for its price! It is like three quality made bottles for the price of one; since you can't find Amarone's for less than $35.00 in our province.
3. It's delicious! Lovely notes of ripe cherry, raspberry and cassis dominate the nose and palate. It is a medium bodied wine and drinks well with lusciously smooth tannins and medium long blackberry, cherry and clove finish.
4. It pairs very well with pasta season! Fall is upon us folks. That means bring on the comfort food!
5. It should be a crowd pleaser amongst red wine lovers, especially folks with a liking for California Zinfandel.