How culture and values affect nutrition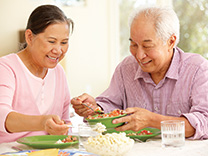 There are numerous factors that affect what we choose to eat: personal preferences, health issues and disease, religious beliefs, family traditions and background, income, social groups and where we live. Healthy eating and well-being can mean different things to different people, depending on each of these concerns. Personal preferences and circumstances also play an important role in what we expect from a nutrition consultant. Registered dietitians are trained to create healthy meal plans for all cultures, age groups, and circumstances, taking into account your personal preferences and beliefs to help you improve the way you eat.
Be clear about what you need
When you meet with your dietitian, it is important to be clear about your personal values, habits and beliefs. A dietitian is trained to consider how culture, traditions, values and beliefs affect food choices and that there are no 'cookie-cutter' approaches to healthy eating.
Work together for better results
Registered dietitians are accountable to provide quality dietetic services in a way that's respectful to you, your family and your community. Working together brings better results.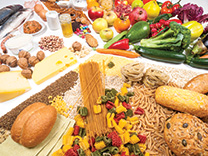 Before your visit, have a list of questions ready. Use your appointment time wisely by dealing with the most important issues first. Be clear about your nutrition goals. Ask questions to make sure you understand the nutrition treatment or meal plan that the dietitian is suggesting for you. Write things down to make sure you remember them.
In the interest of the public, the College of Dietitians of Ontario has a legal obligation to support dietitians to offer safe, competent and ethical nutrition services, monitoring dietitians through a profession-wide quality assurance program for safe, client-centred nutrition services. Verify that your consultant is qualified to practice in Ontario by checking the Register of Dietitians.
www.newscanada.com