Eating out is a fun and convenient way to enjoy food without having to spend time in the kitchen. However, it can also be expensive. In this blog post, we will discuss ways that you can eat out at your favorite restaurants for less money. We will also provide tips on how to save money when eating out at other types of establishments. Let's get started!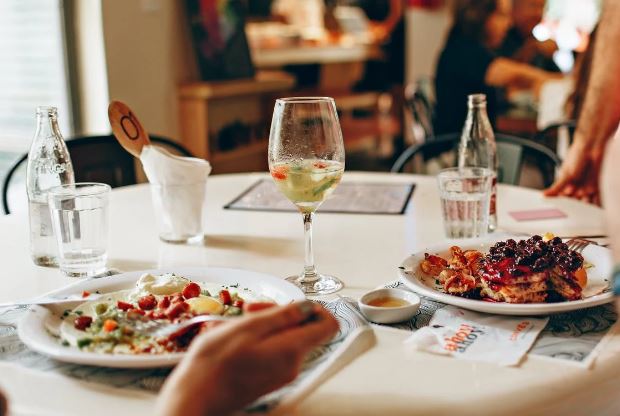 From time to time, we all want to save up
Whether it is a piece of clothing that we want, a new device, or in this case, money to go out to our favorite restaurant, we will always find new ways to save up money for those things that we need. In this case, we are talking about restaurant eating and the ways that you can cut down on costs. Restaurants are a great place to enjoy a meal with family or friends, but they can also be quite expensive. The average bill for a family of four at a sit-down restaurant is $50, while the average bill at a fast-food restaurant is $28. If you are looking to save money when eating out, there are several things that you can do.
Check for coupons or discounts
Many chain restaurants offer discounts for members of their loyalty programs. For example, Texas Roadhouse offers a free appetizer for signing up for their email list. Buffalo Wild Wings provides a free order of wings when you sign up for their rewards program. More importantly, there are often coupons in the Sunday paper or online that can save you money at your favorite restaurant. In addition, you can also get coupons and discounts from a variety of websites. For instance, you can get coupons from DealDrop at restaurants like McDonald's, Chipotle, and Subway. You can also find discounts on food delivery services like DoorDash and GrubHub. On the other hand, a good website for discounts on restaurants is called Restaurant.com.
Look for happy hour specials
Most restaurants offer some type of happy hour special, usually from about four to six in the evening. During happy hour, you can often get discounts on appetizers and drinks. In addition, some restaurants also offer discount coupons that can be used during happy hour. Restaurants like Chili's, Buffalo Wild Wings, and Applebee's all offer happy hour specials. Moreover, happy hour specials are not just limited to restaurants. You can also find them at bars, clubs, and even movie theaters.
Split the check with someone
Eating out is always best with company anyways. So, if you are planning on going out to eat with friends, splitting the check will most likely be the logical option. On the other hand, eating out with the family can be a bit more tricky. In this case, you can try to find restaurants that offer family-style meals or buffet options. Furthermore, splitting the check can also help you save money when you are dining out with your significant other.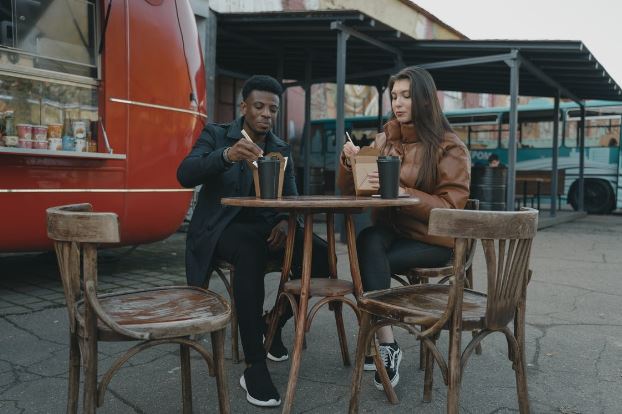 You do not have to drink expensive drinks
Instead, you can order water, iced tea, or soda. If you are looking for something a bit more exciting, you can try ordering a mocktail. A mocktail is a non-alcoholic version of a cocktail and they are becoming increasingly popular at restaurants and bars. More importantly, mocktails are often cheaper than their alcoholic counterparts. While drinking other drinks can be fun, it is not necessary in order to enjoy your meal.
Try going to lunch instead of dinner
Restaurants usually charge more for dinner than they do for lunch. As a result, you can save money by going to lunch instead of dinner. In addition, many restaurants offer special lunch menus at cheaper prices. For example, Olive Garden offers a Lunch Duos menu where you can get an entree and soup or salad for $11.99.
Choose the less expensive items on the menu
This one is pretty obvious, but it is still worth mentioning. When you are looking at the menu, try to choose the items that are less expensive. In addition, you can also ask your waiter or waitress for recommendations on cheaper items on the menu. Generally speaking, you can always find something reasonably priced at any restaurant. 
In conclusion, there are several ways that you can save money when eating out. By following these tips, you can enjoy your favorite restaurants without breaking the bank. You can still go to a restaurant and have a nice time without spending a lot of money. With a little bit of planning, you can find ways to save money and still enjoy a good meal. Thanks for reading!