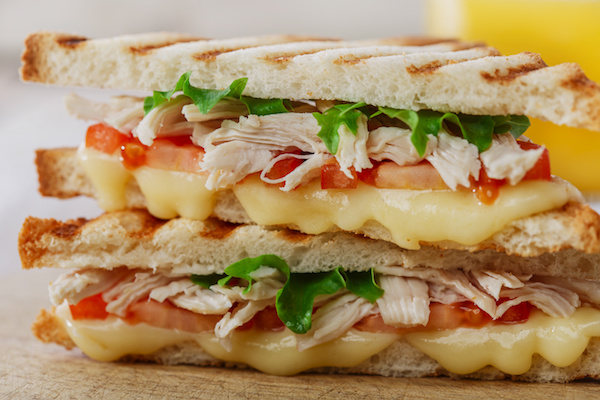 Are you one of countless unseen heroes of the Sandwich Generation or Club Sandwich Generation? Be seen, be vocal about needing assistance, and be well.
No, I'm not talking about a club sandwich with turkey, bacon and tomato; I'm talking about a way of life faced by many people. If you're taking care of your parents and children, you're part of the Sandwich Generation. Dorothy Miller coined this term in 1981.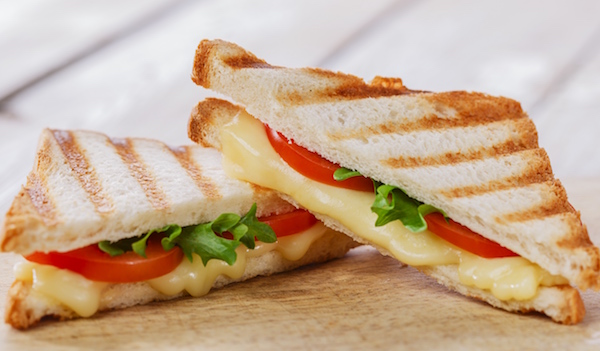 Now let's add another layer to the sandwich: if you're taking care of your parents, children and grandchildren, you really are squished. And that's when you're part of the Club Sandwich Generation. Carol Abaya, who researches and lectures on the Sandwich Generation, refers to the Club Sandwich as individuals—usually in their 50s or 60s—who are caring for aging parents, adult children and grandchildren. She also speaks of a younger group, usually in their 30s and 40s, who care for young children, aging parents and grandparents. Given that people are marrying two or three times, you could also be in your 50s and beginning a new family, while caring for children, adult children, parents and grandchildren. How do you survive?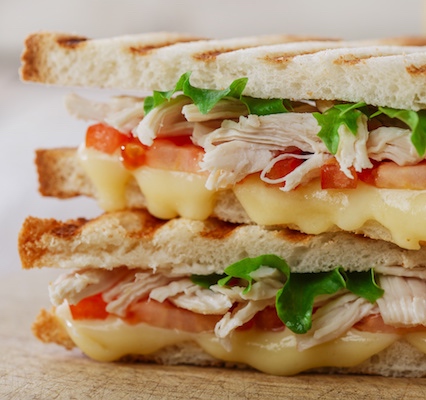 I have a close friend who cares for her husband, and who cared for her dying father, her aging mother, and her adult daughter. Her husband has been diagnosed with PSP, Progressive Supranuclear Palsy, a rare brain disorder that affects walking, speech, swallowing, vision, mood and behavior. There is no cure to date, so individuals with this disease are treated only for their symptoms. It's just one of many conditions that are debilitating individuals and families. I'm sure you have heard these stories or are experiencing similar stress.
Increasing lifespans and dependent adult children
According to the Journal of Financial Service Professionals, at the beginning of the 20th century between four and seven per cent of people in their 60s had at least one parent still living. Today, that figure is nearly 50 per cent.
Similarly, the percentage of young adults living with their parents has significantly increased. The 2011 Census of Population demonstrated that 42 per cent of young adults between the ages of 20 and 29 lived in their parents' home. About ten years earlier only 25 per cent of young adults lived with parents. Perhaps that percentage is increasing due to lack of jobs for this age group, divorce, or emotional concerns such as depression and anxiety.
Physical, Emotional and Financial Implications
Physically, it can be exhausting maneuvering, holding, and lifting parents and young children. Many caregivers physically hurt themselves, unintentionally, while taking care of others. As well, they often shortchange their own well-being by neglecting to exercise, eat properly, socialize and meditate. After all, their To Do list never ends.
Emotionally, it can be rewarding to take care of a loved one; however it also comes with a cost. Caregiver stress and burnout are on the rise. Guilt, anxiety and depression can flood caregivers' minds; they can feel helpless since they don't see an end in sight. No one can describe how painful it is to see someone they love suffering, turning into a shell of who they really are, unless you've been through it. Additionally, caregiving takes a toll on marriages and friendships. Ironically, while these relationships can help you recharge, you may not give them enough time or attention. The result is distance and isolation.
The Sandwich Generation also suffers financially. Imagine putting your children through university or college while paying for a long-term care facility or home care? Often caregivers reduce their work hours, quit, retire early, take a leave of absence or use their sick days to care for ailing parents. This creates financial hardship and can limit retirement possibilities.
If you identify with this, let me share a few suggestions that you may find helpful in managing your time, money and responsibilities
1- Ask for help. There are many ways you can reach out to friends, relatives, church members and therapists. For example, don't just ask your adult children to contribute financially, assist with household duties, and take part in caring for their aging grandparents. Insist. I know church members who have babysat, cleaned and supported people emotionally when these individuals have experienced the squeeze of the Sandwich Generation.
2 – Sit down early with your parents and discuss their financial situation and their wishes as they age. It's not always an easy discussion; however, it is necessary. Your retirement savings are for you, not for the care of others.
3 – Create a caregiver contract with a lawyer and siblings so that you are compensated financially for extra care you provide, whether you are given a larger share of an inheritance or paid in monthly sums. This works well when your siblings are not living in the same city and you have the lion's share of caregiving.
4 – Make time with your children and partner. This four-letter word is crucial: TIME. Not only do your children need love and time, they need boundaries and rules. Sometimes when you are exhausted you may let up on these. That's understandable. However, on an ongoing basis it's not good for your children and teenagers. Similarly, reconnecting with your partner is vital.
5 – MOST important: Take care of yourself. I know you've been told this before. Being a caregiver may be one of your ways of giving back to your parents or society; however burnout is insidious. Dump that guilt or martyrdom down the toilet! This is your life too.
Caregivers are unseen heroes, often putting their lives on hold while nurturing others. My hope is that you become 'seen' heroes, live your life and seek assistance in any way you can.
Cathy Lumsden is a psychotherapist, researcher and international speaker with years of experience counselling adults, families, teenagers and children. Contact her at Adlerian Counselling and Consulting Group, 613 737-5553.