Lighter, tastier, healthier artisan base is making pizza more enjoyable than ever
By Brigitte Hasbron
Like most food lovers, I indulge in a fair share of pizza. From the countless topping combinations to the variety of styles, I love everything about it. Conventional pizza is high in calories, carbs and fat, though. It can also cause a dip in energy, making you feel lethargic.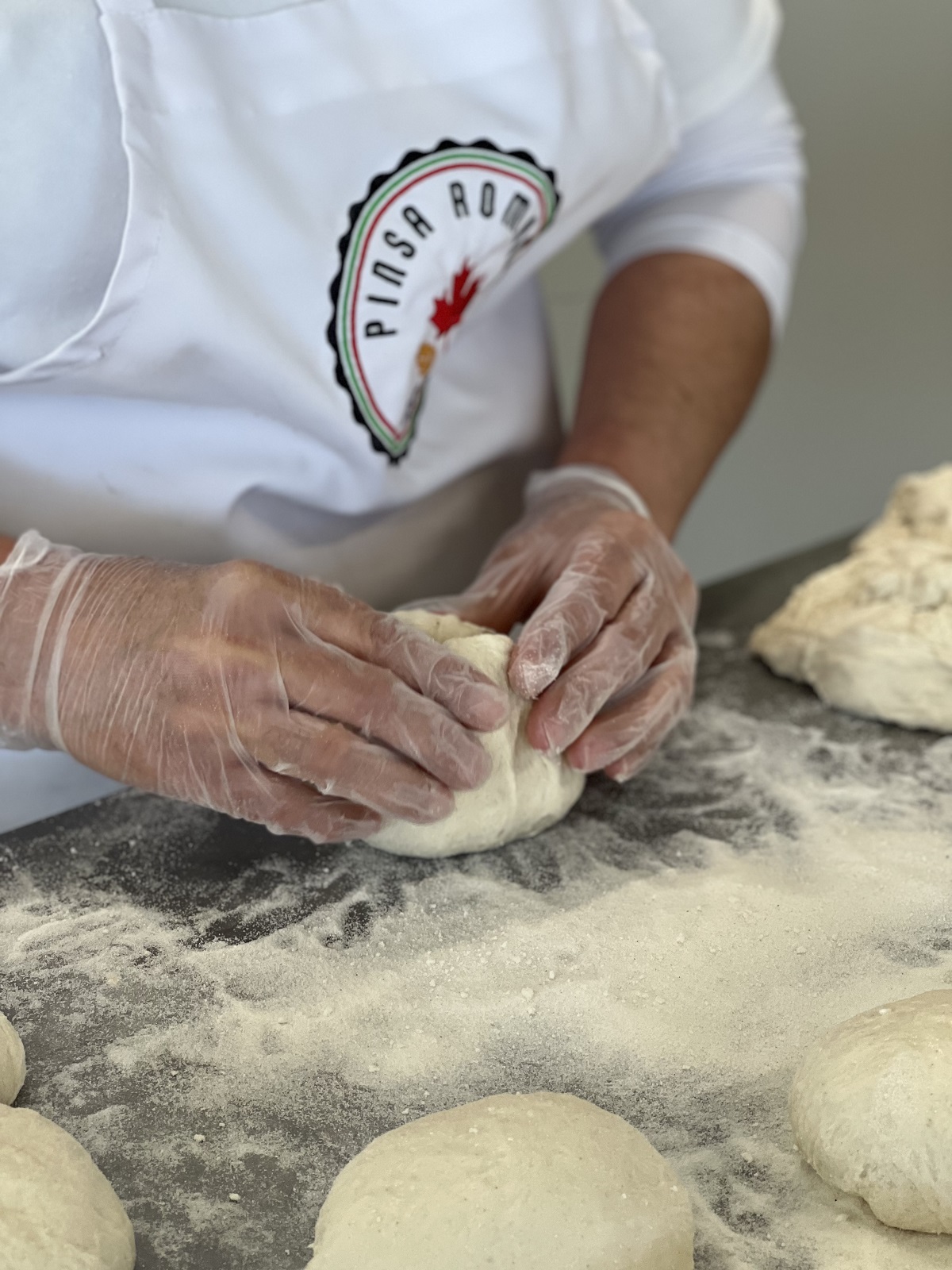 The good news? A healthier, more flavourful wheel has arrived on the pizza scene. An oval, actually, it's the shape of things to come. Let me introduce you to Pinsa Romana.
Joe Princiotta, 63, prominent developer, restaurateur and now pinsa entrepreneur, is founder of Canada's first certified pinsaria, Joe's Italian Kitchen. The popular restaurant opened its doors in Almonte in 2019 and now has additional Ottawa locations at 1323 Wellington St. W and 60 Camelot Dr., along with a seasonal popup kitchen at KIN Vineyards in Carp. Since Joe's and its pinsas are such a success, I wanted to know what makes this Roman-style pizza unique and why it's creating a buzz.
What is Pinsa?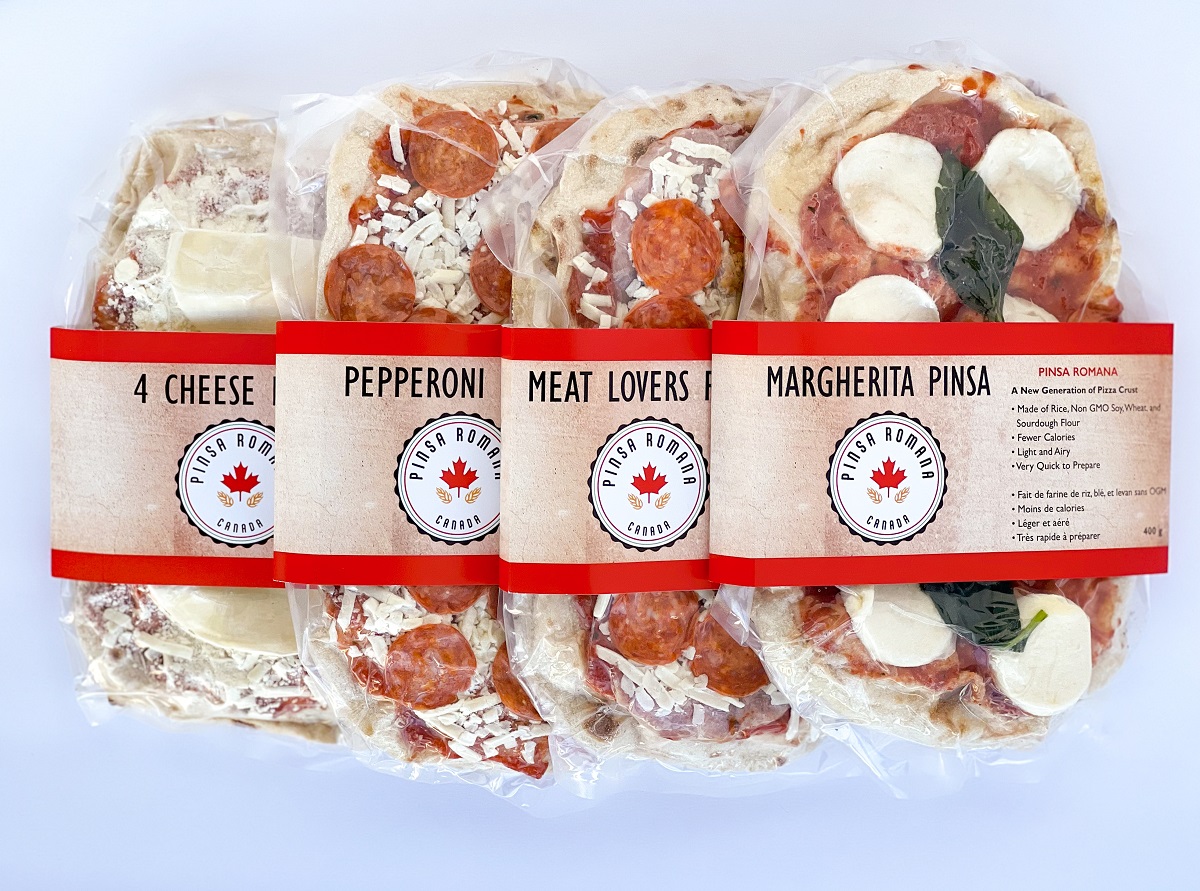 The facts that Pinsa Romana has less starch, gluten, cholesterol, sugar and fat than a traditional pizza base definitely caught my attention. So did the details that it's made using all-natural olive oil and it contains no added shortening, additives or preservatives.
Italy's Corrado Di Marco, a member of one of the oldest families of Roman bakers, came up with this innovation. He invented pinsa in 2001. As Joe explains, "He was in search of something that was easier to digest than pizza, something that was lighter, more flavourful and just different in general. He researched and studied and came up with this combination of flour."
It's a mix of sourdough, soy, rice and wheat flour that makes Pinsa Romana such a healthy alternative. The usual base, made with 00 wheat flour, is heavier and harder to digest. The pinsa dough production process also differs from that of standard pizza as it's fermented for up to 72 hours and baked at a lower temperature. This ensures the dough is highly hydrated, as it contains up to 85 per cent water. Due to the higher water content, Joe says, "Pinsa dough is not rolled out or spun in the air like traditional pizza dough. Instead, it's simply pressed flat by the chef's fingers into an  oval shape."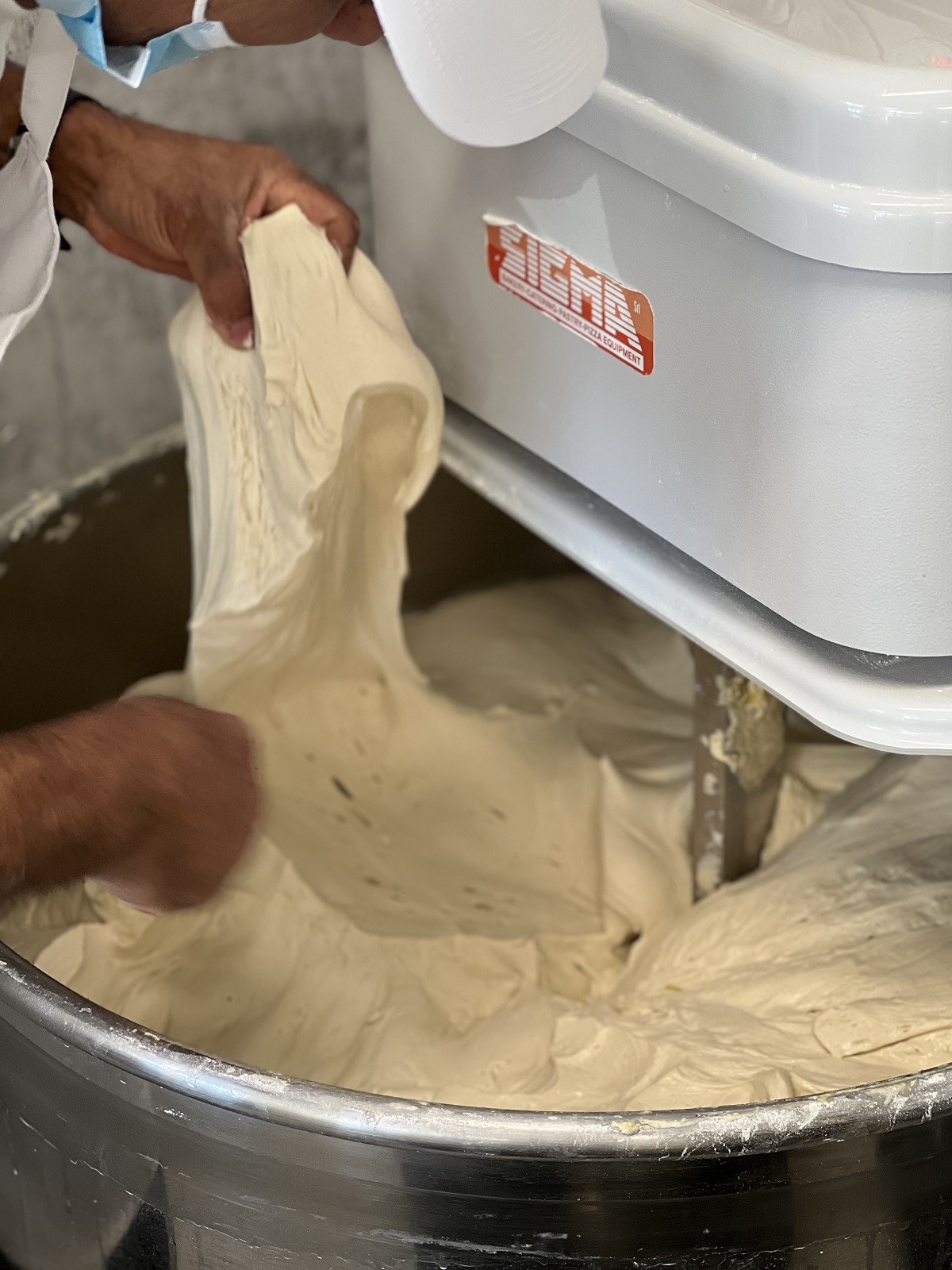 Joe discovered pinsa on a trip to Italy in 2019 and was so impressed he travelled to Rome to meet the creator. Back home, Joe discovered no one was producing pinsa here, so he opened the first certified pinsaria in North America. At Joe's Italian Kitchen, he says, when "patrons tried pinsa, they did not want any other type of pizza."
It wasn't just restaurant patrons paying attention, though. Joe's team was processing pinsa dough for his restaurants when Farm Boy took notice. That's why, in fall 2021, he started experimenting with frozen dough to see if the pinsa crust would retain its texture and flavour when toppings were added. It did. Now Farm Boy and 15 Independent Grocer locations in the Ottawa area, including Smith Falls, Almonte, Kemptville, Carleton Place and Manotick, carry Pinsa Romana's ready-to-eat frozen pinsas.
Taste Test
For "research" purposes, I needed to know what a pinsa crust tastes like. And who better to join me, as I sank my teeth into this ever-so-light crust, than Joe Princiotta and Joe Sturla, director of business development at Pinsa Romana Canada? As they chatted, I couldn't help but notice how passionate they are about this new business. Now I understand why. For a crust that is ridiculously light, with loads of air pockets, it achieves a delicious flavour profile. That cloud-like lightness is also a welcome improvement to the fullness you feel after eating traditional pizza. The motto "An explosion of flavour that won't weigh you down" is delectably true for Pinsa Romana.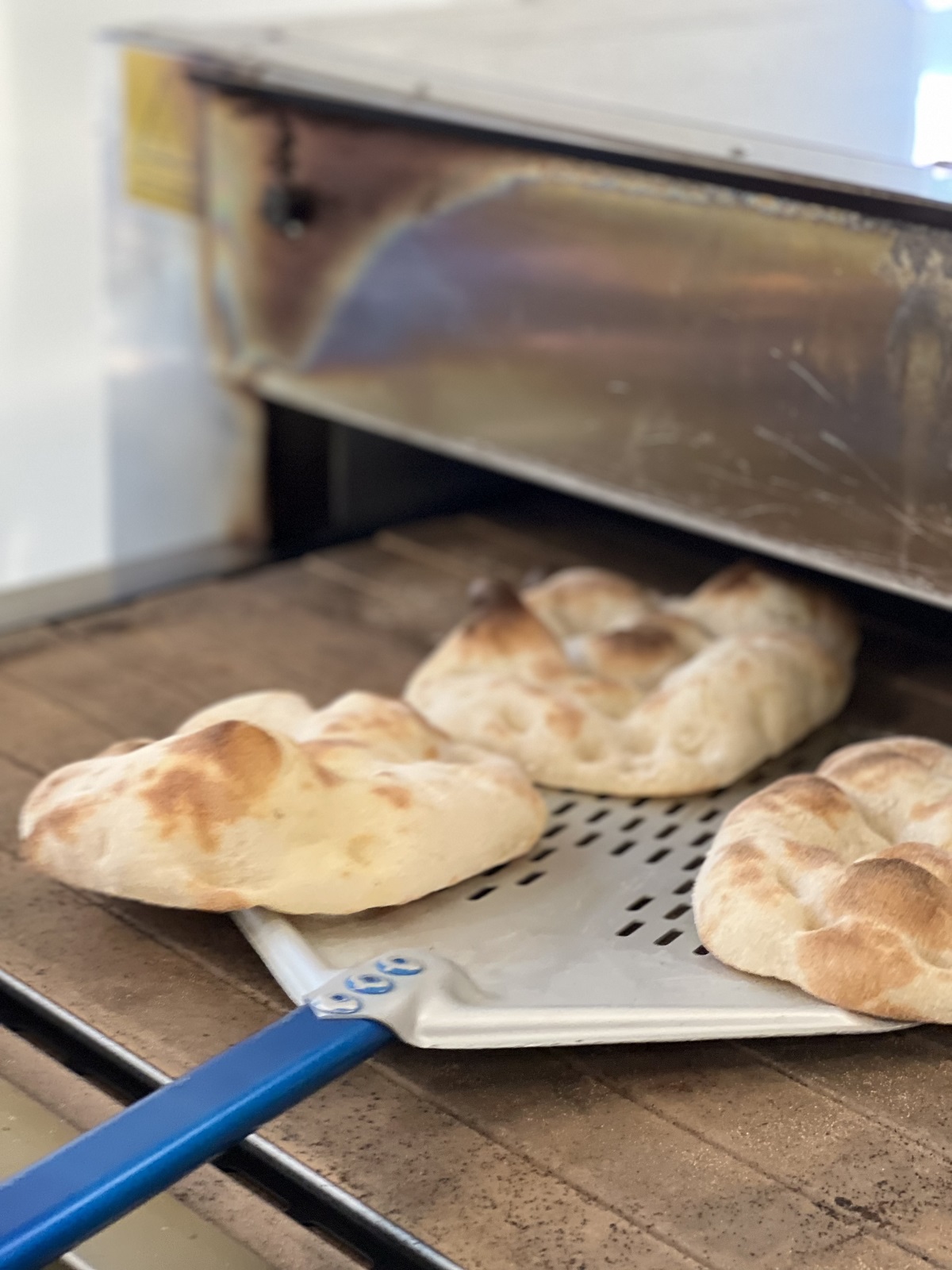 "Because we're using less grain, pinsa dough has less gluten," Joe explains. "It's light and crisp, has an exceptional airy and bubbly crust."
It is pinsa's higher water content that helps eliminate carb coma. But there's more. Joe says during the maturation period, complex sugars and proteins break down into simple sugars and amino acids, and the 72-hour fermentation process also breaks down starches. All this helps food naturally pass through the digestive system faster. That means the pleasure of having Pinsa Romana continues after you eat it.

Next Phase
Other Pinsa Romana products are in the works. Joe says at the Pinsa Romana artisanal lab in Ottawa, they're making buns with pinsa dough and test-market results have been phenomenal. There are also plans to add another Pinsa Romana Canada production facility in Ottawa east to process deliverables for all of Canada. Joe would also like to see other restaurateurs purchase Pinsa Romana pinsa crusts.  The "home run," he says, would be to have a big pizza company buy the certified pinsa crust and be the first one in Canada to offer it. Needless to say, the sky is the limit for this business venture and the entrepreneur behind it.