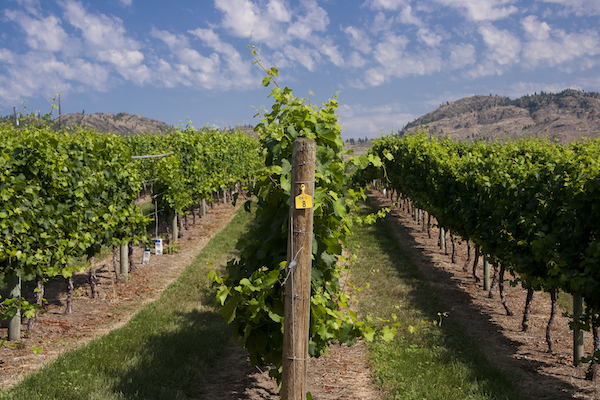 Periodically, Sommelier and Wine Travel Specialist Monique Sosa introduces us to a new wine worth savouring and sharing. We call it the Wine of the Week: #wineoftheweek and #wotw
by Monique Sosa
This weekend, in the heart of Ontario's wine country, many renowned wine producers from across the globe are gathering to celebrate Chardonnay at the 2016 International Cool Climate Chardonnay Conference (i4C). I have attended this conference in past years and it keeps getting bigger and better! Yet, I am aware of two things: 
a – many folks, like those in the A-B-C (anything but Chardonnay) camps, would much rather limit their life encounters with Chardonnay, and
b –  "conference" just sounds boring.
Well, i4C pours hundreds of bottles of Chardonnays from all over the world and they feature spectacularly prepared meals by some pretty talented and creative chefs. It is really more like a massive wine and food festival than a "conference."  This year they will also be featuring cool climate red grapes including Gamay Noir, Pinot Noir, and Cabernet Franc. So, look at it as more emphasis on the "cool climate" rather than the "Chardonnay" part of it. 
This year, sadly, I will not be in attendance.  However, I do intend to celebrate Chardonnay this weekend with a glass of one Canada's own brilliant cool climate Chardonnays, and five reasons why it's worthy.  
Here are five reasons why Tinhorn Creek 2014 Chardonnay is our wine of the week…
LCBO Vintages: 378489 | $19.95 | 13.9% alcohol
1 –  It has body, structure and mouthwatering flavours. Enjoy a refreshing sip of this Chardonnay and notice mild notes of tropical tree fruit, citrus, green apple, and a mild oak presence.  The finish is moderate and crisp leaving you calling for another sip, or glass.
2 –  It's "Naturally South Okanagan." Tinhorn Creek Winery is located in South Okanagan BC on the Golden Mile Bench, BC's first official viticultural sub-region.  They do their very best to practice sustainable winemaking and reduce their carbon footprint.  They were very proud to be recognized as Canada's first carbon neutral winery since 2007.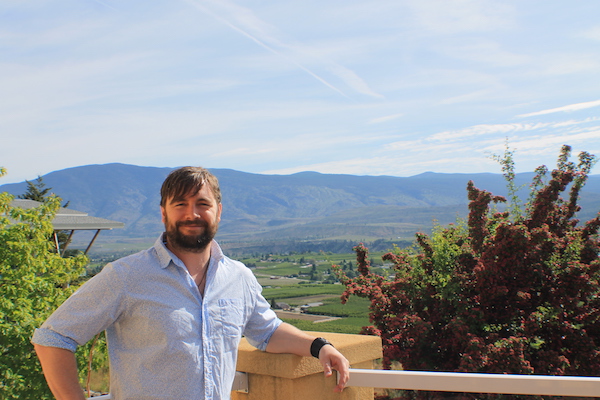 3 –  Tinhorn's talented winemaker is home grown! Andrew Windsor is originally from Ontario and he has had a flourishing career in wine so far.   At one point it even involved sales. After he obtained a Master's of Science Degree in Oenology at the University of Adelaide in South Australia, he worked as a winemaker at many notable regions around the world, including the McLaren Vale in South Australia, Northern Rhone in France, Marlborough in New Zealand and in Niagara Ontario. In the spring of 2014, he became the head winemaker at Tinhorn Creek.  A moment described by Andrew as his "perfect fit."  You see, Andrew adheres to a minimalist intervention winemaking background whereby he respects the terroir (the land and everything surrounding where the vines grow), and utilizes natural winemaking techniques to express the best of what the grapes can offer.  So, his principles are perfectly in tuned with Tinhorn Creek's.  Andrew has now sunk his own roots into the Okanaganterroir, a place where he is proud to express passion and confidence in its beauty and potential of well-crafted Canadian wines. 
4 –  It pairs well with raw seafood food. Think oysters, shrimp ceviche, and tuna tartar.
5 –  It's a bargain for quality and just what you want to sip in this heatwave.
Photo credits to Tinhorn Creek.