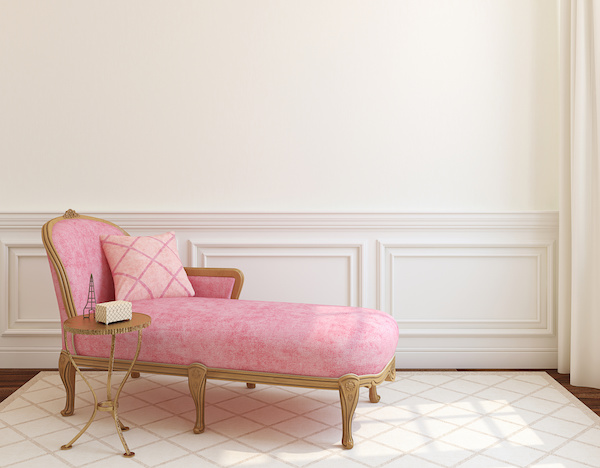 While there's a lot of buzz about the latest décor trends, Heather Maduk suggests you step back and take a look at your living space before you commit. It's the same as fashion, she says. "Just because something is in style doesn't mean you should be wearing it."
As the expert behind Styled and Staged, a home styling and staging firm established in Ottawa for 12 years, she has helped transform addresses—of all descriptions—right across the city and beyond. Regardless of what trendsetters say is hot for the home, "think about your house and what would look best in it," she urges. Location matters too. "If you have a country waterfront home, you decorate it differently than a city condo."
That doesn't mean you can't give your home some up-to-the-minute style. You can. How you go about it is what counts. Here are Heather's trend notes and top tips for fab home style:
Colour
Some of the pastels and jewel tones from the 80's are back for 2016, but with a modern twist. Pantone's Colours of the Year, Rose Quartz and Serenity (soft pink and blue), are elegant and sophisticated. They are used more as subtle accent colours and not as primary colours for a room. The jewel tones are combined differently for an updated look as well. These colours all look great with neutral taupes, grays, creams and beiges; they have an industrial and urban vibe.
Choose tones to go with what you have and where you are. Start from the ground up and consider your fixed surfaces, the floors, carpets, tiles, backsplashes and other elements you're not going to change. Work with them. "If the tones you choose don't complement or blend with your fixed surfaces, you will never be happy and you might not even know why," Heather explains. "People often paint a room because they like the colour or they've been told it's the colour of the year, but if it doesn't complement your décor, don't do it."
If you want your home to look larger, paint a neutral colour throughout the main spaces. Each room will look slightly different because of the lighting. It won't be boring; you can add interest and incorporate trendy colours through accessories.

Surfaces
Barn board is all the rage right now in flooring, accent walls and furniture. It's popular in gray tones or lighter brown with a whitewashed effect. If you choose this urban chic finish, make sure it looks good with your current surfaces. You don't want the tones to clash. If you absolutely want to incorporate this new trend without switching out oak flooring and cupboards, for instance, add an element such as a large area rug that coordinates with both.
Ceramic tile that mimics wood is also popular for its durability and warm look. When selecting flooring, though, try to have as few surfaces as possible so that your space flows. This will make your home look larger. If you do have flooring transitions, make sure the surfaces are complementary.
Larger rectangular tile is trending now, because it visually expands a space and there is less grout to clean. Be sure to buy enough tile or flooring for your projects, even if you'll be doing some of the work later. Chances of finding the same tile a few years from now are slim. Having extra tile for repairs is also important.
Mixing metals is very popular, so you no longer have to have everything in brushed nickel, stainless steel or chrome. Copper, bronze, gold and silver are all combined. Black matte finishes and hammered metals are current in lighting and furniture, for an industrial look. Metal table bases with either glass or wood tops are also on trend.
One fad that really stands out is wildlife on textiles. You see deer heads, owls, bears, horses and birds on pillows, bedspreads, artwork, accessories and linens. Incorporate this sparingly, with one or two pieces, so you don't end up looking like you live in forest (unless you do).
Final tip: I don't suggest committing to a "theme" since it can get dated quickly.
You can find more tips from Heather, and get details about how she helps homeowners and realtors, at www.styledandstaged.com. You can reach her at 613 302-4020 and at heather@styledandstaged.com.