Those who have been smoking cigars for years, or decades will tell you that cigars are one of their greatest pleasures, and also an investment worth every penny. And to these people, there's nothing worse than smoking something that doesn't taste good.
If that occurs, it will usually ruin the whole experience. That's precisely why you have to do everything you can to keep them as fresh as possible. This is particularly important if you're planning to have your own cigar collection.
Now, if you're relatively new to this "world" and you're not sure what is supposed to be done, don't worry. Fortunately, there are a lot of ways you can accomplish perfect cigar storage conditions, and below we'll enumerate some.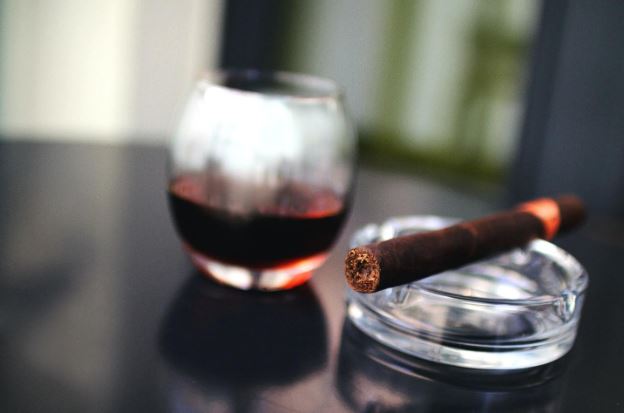 Outstanding Ways To Store Your Cigars
Opt For A Cigar Humidor
Seasoned smokers will tell you that certainly, one of the best and most efficient ways to preserve your cigar collection, while at the same time, showing their display is by acquiring cabinet humidors. 
What's so great about them? The avid cigar enthusiasts at Crown Humidors love the fact that these humidors are capable of properly maintaining the humidity that cigars require. And that's not their only advantage. Besides that, by virtue of these humidors, you can make it a lot easier for your cigars to evolve. 
Namely, that's something that occurs when they are the ideal temperature and the right humidity conditions. Another thing that's worth mentioning is the fact that if you decide to keep your cigars inside of these humidors, they will stay fresh indefinitely.
Purchase A Hygrometer or Humidistat
Luckily, a humidistat doesn't need electricity in order to normally function, due to the fact that it always has a consistent temperature inside, with a humidity of approximately seventy percent. This leads us to conclude that having a humidistat is an amazing option. 
But what about a hygrometer? Namely, this device showcases the humidity levels of the place you're currently in. There are two options when it comes to this, a digital and an analog hygrometer. Opt for the one that seems like a better alternative based on your preferences. 
Adding More Useful Suggestions Below
What About Plastic Bag And Humidification Pack?
Another solution that's truly effective, yet easy to implement is precisely this one. Now, you can store your cigars by using a Ziploc-style bag. When you are obtaining cigars from a prestigious cigar store, they are typically placed in a Ziploc sleeve.
Even though the bag is going to preserve their initial freshness, at least for a short period of time, bear in mind, that you still must have a high-quality humidity source if you want to be sure your cigars are preserved the right way.
You can always utilize Boveda packs that perfectly fit into a Ziploc sleeve to keep your cigars fresh for a few weeks or even months. Furthermore, humidification packs are designed to rid moisture via porous skin at a certain RH level, for instance, sixty-nine percent, or seventy-two percent relative humidity.
Additionally, these things self-regulate and what's even better is the fact that they do not require any maintenance. All you have to do is to make sure that you keep your bag zipped, otherwise, the humidity is going to dissipate fast. 
Besides that, it would also be recommendable to store the cigars at room temperature. Keep in mind, that it's never advisable for your cigars to sit out in your vehicle during the extreme temperatures (when it's either too cold or too hot outside) for a longer period of time.
In terms of humidity pouches, they work perfectly in a Ziploc bag and can usually be found in a plethora of cigar stores, or you can buy them online as well. Moreover, depending on how many cigars you're planning to store and how moist you love to keep them, you can select different humidity levels and sizes. 
Break Out The Tupperware
In case you didn't know, a basic Tupperware container can actually be employed as a temporary humidor tool. The point is to hunt down a container that comes with a tight-fitting lid and then just put your cigars in it, along with a moist sponge.
Now, if you decide to try out this method, then do not forget to utilize distilled water. Why does it matter? Well, distilled water is going to prevent mold from growing on the sponge. Additionally, make sure to properly wring the sponge so that water does not collect in your container.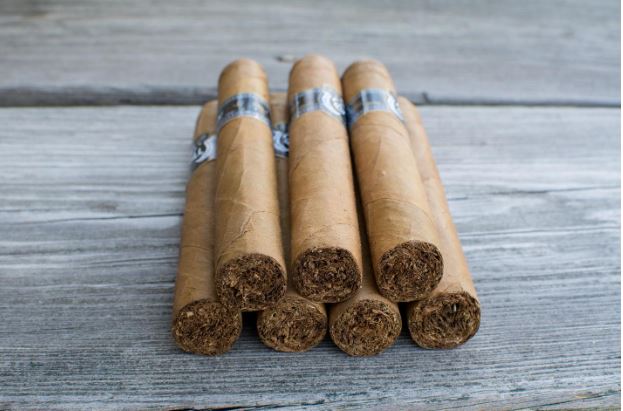 In case you didn't know, smoking cigars is an experience that includes all our senses, however, you will not be able to fully enjoy them if they weren't conserved the right way. So be sure to follow these tips, so you can savor them to the maximum.