Text and photos By Penka Matanska
Have you ever looked at a garden and noticed how captivating some plants can be when everything is racing to the sky with new shoots, leaves and blooms? One such plant is the peony. In mid-spring, these flowers strike a pose that catches the eye instantly and sets the tone for the garden. One plant can attract the eye even from far away and when planted en masse, peonies have a visually striking effect.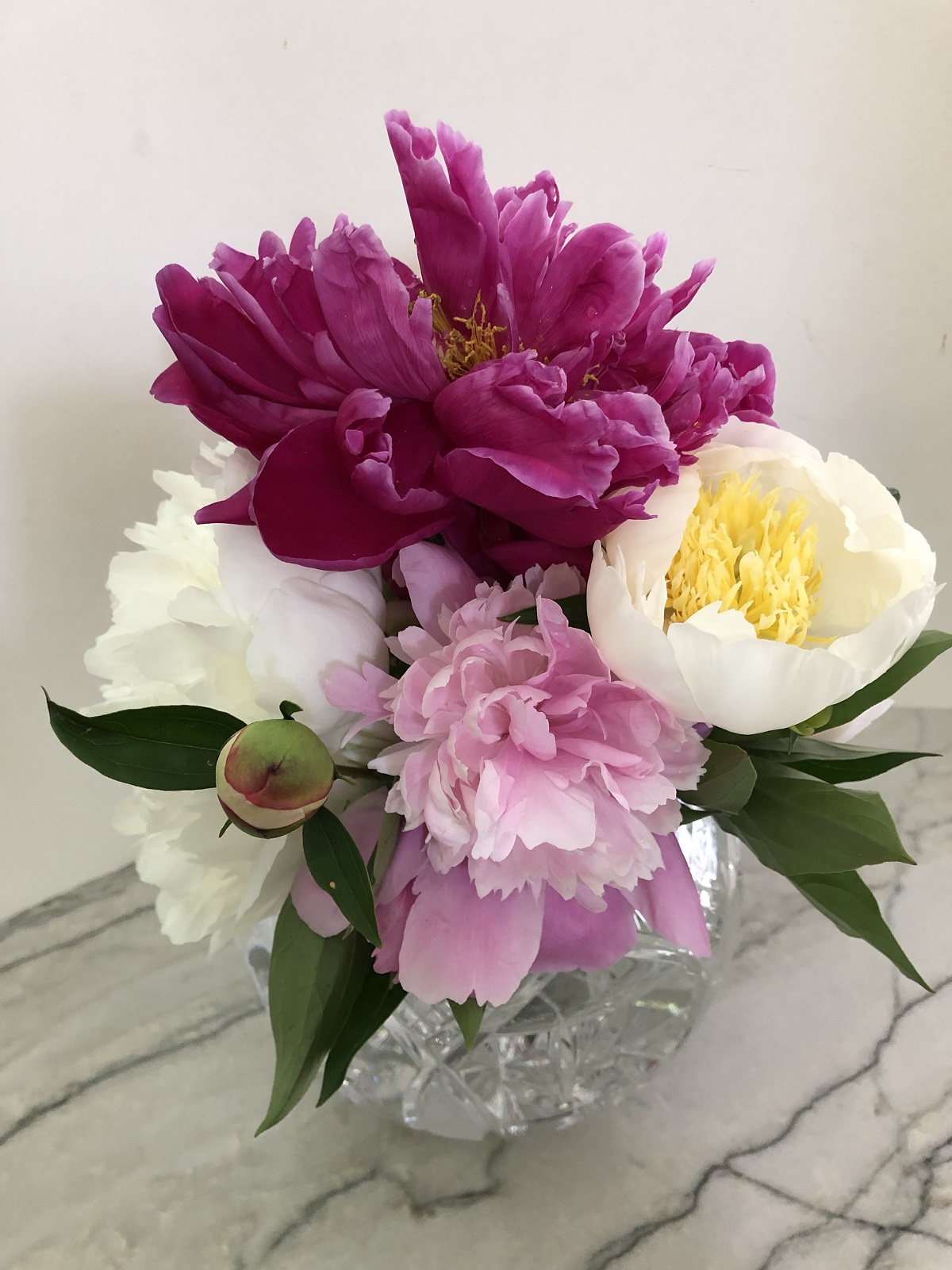 If you are looking for a long-lived, reliable and pretty perennial, the peony is a clear winner. This tidy shrub-like perennial comes in many shades so will accommodate every garden colour palette. They are often fragrant and make great cut flowers. They rarely have pests, but the leaves can get powdery mildew late in the season if the fall is very wet.
Peonies can be ordered as bare root or purchased in pots from a nursery. These plants need shallow planting because they will not bloom if the "eyes" or dormant buds are set too deeply in the soil. The best success is achieved by planting 3 to 5 centimetres below the surface. Adding a layer of compost will give a good start to the plant. The best time to plant is in early fall if it is bare root, or early spring if it is in a nursery pot. It is best to remove most of the flowers the first year, leaving only a few to ensure it is the variety that you expect. This will direct the plant's energy into developing a strong root system and provide a better chance for the plant to survive the winter and come back even stronger the following year.
Peonies bloom once a year in late May to mid-June, depending on the variety.  They are spectacular when in bloom. Some years if the weather is too hot, the show could be over in a week. One way to extend their blooming season is to grow different varieties with flowers that last over a longer period. Or, to save blooms for later or use in bouquets, they can be cut just before the petals open and stored in the fridge in a plastic bag for a few weeks.
Peonies can be divided into three categories: herbaceous, tree and Itoh peonies, but they are all perennial.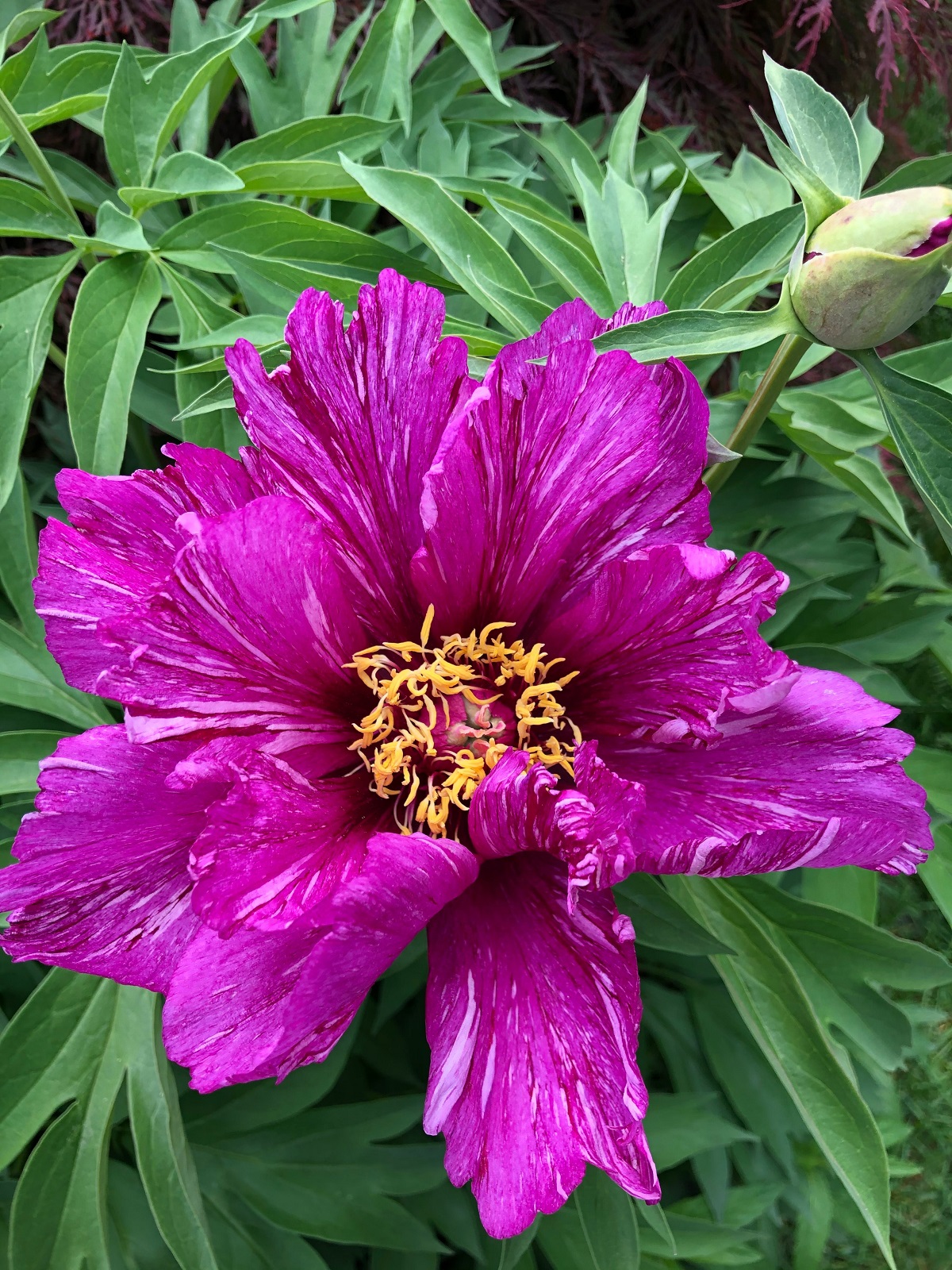 The foliage of herbaceous peonies dies to the ground each winter.  They grow best in full sun in moist, well-drained soil. The foliage and flowers of darker-coloured varieties look best if eight hours of sun is provided, but afternoon shade is preferred for those with lighter colours. Early varieties suitable for zone 4 Canadian gardens are the hybrid Paeonia X Golden Glow, a pretty orange-pink semi-double peony, or P. tenuifolia, the fernleaf peony, with its interesting, deeply serrated leaves and single, deep-red flowers. Some of the late-blooming varieties worth trying are P. lactiflora Elsa Sass, a white peony with huge flowers, or the late-blooming fragrant P. lactiflora Hermione. This peony, with its large, light pink, frilly petals, brings a touch of elegance to the garden.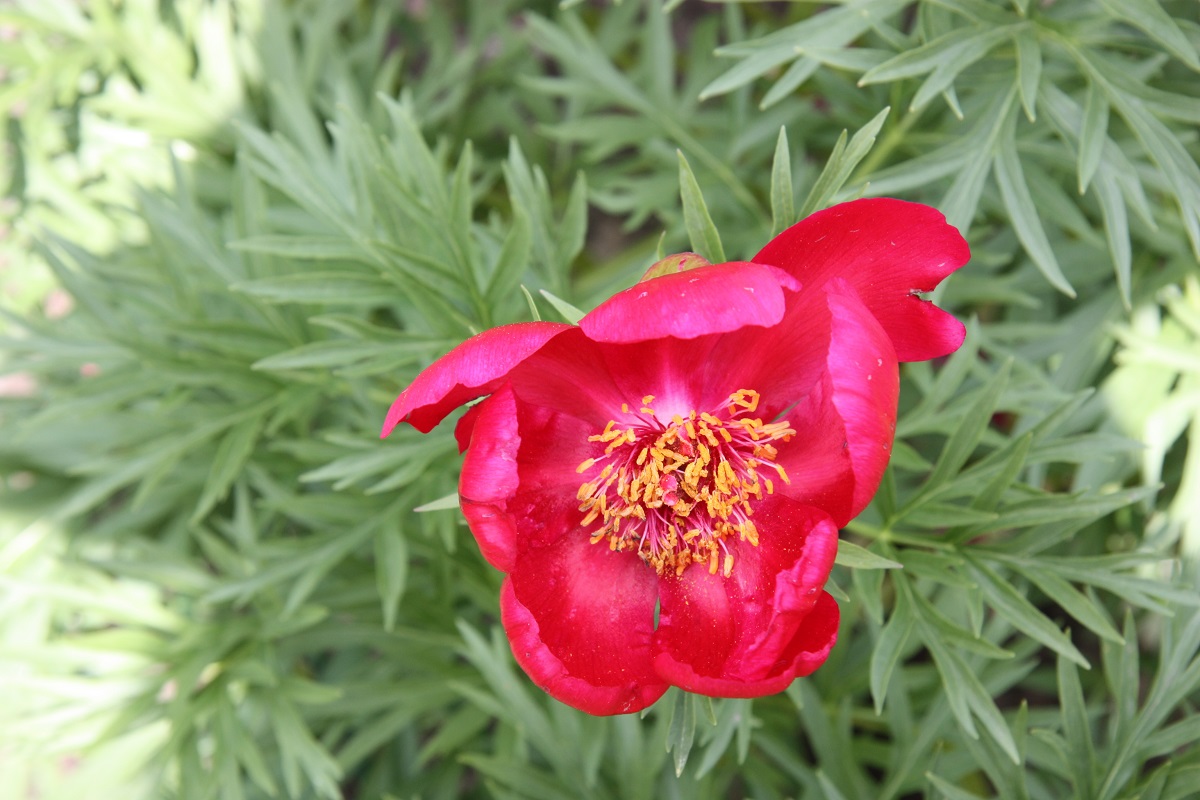 The tree peony is unique for the lovely foliage formation and the bush shape it develops over the years. One of the joys of late spring to early summer is watching the opening of its fat buds into large flowers with delicate silky petals. The size of the blooms, barely supported by the stems, gives them a fragile appearance and their beauty is so mesmerizing it looks like a painting. Once the flowering has finished, they form interesting seedheads that can be left on the plants. The leaves on some varieties turn a bronze or yellow colour in the fall for added interest. My heart is always set on the arrival of P. suffruticosa High Noon, a tree peony with blooms full of bright yellow petals, balanced by a huge dark centre and an unmistakable lemon-infused scent. It is fresh and powerful yet delicate, everything you could wish for in a flower. This plant will do very well in a semi-shade location and it is hardy to zone 4. It will tolerate dryness when established and the leaves do not develop powdery mildew. It will develop into a small tree over time. The flowers are formed on the old wood and no trimming or pruning is required, except to cut dead wood.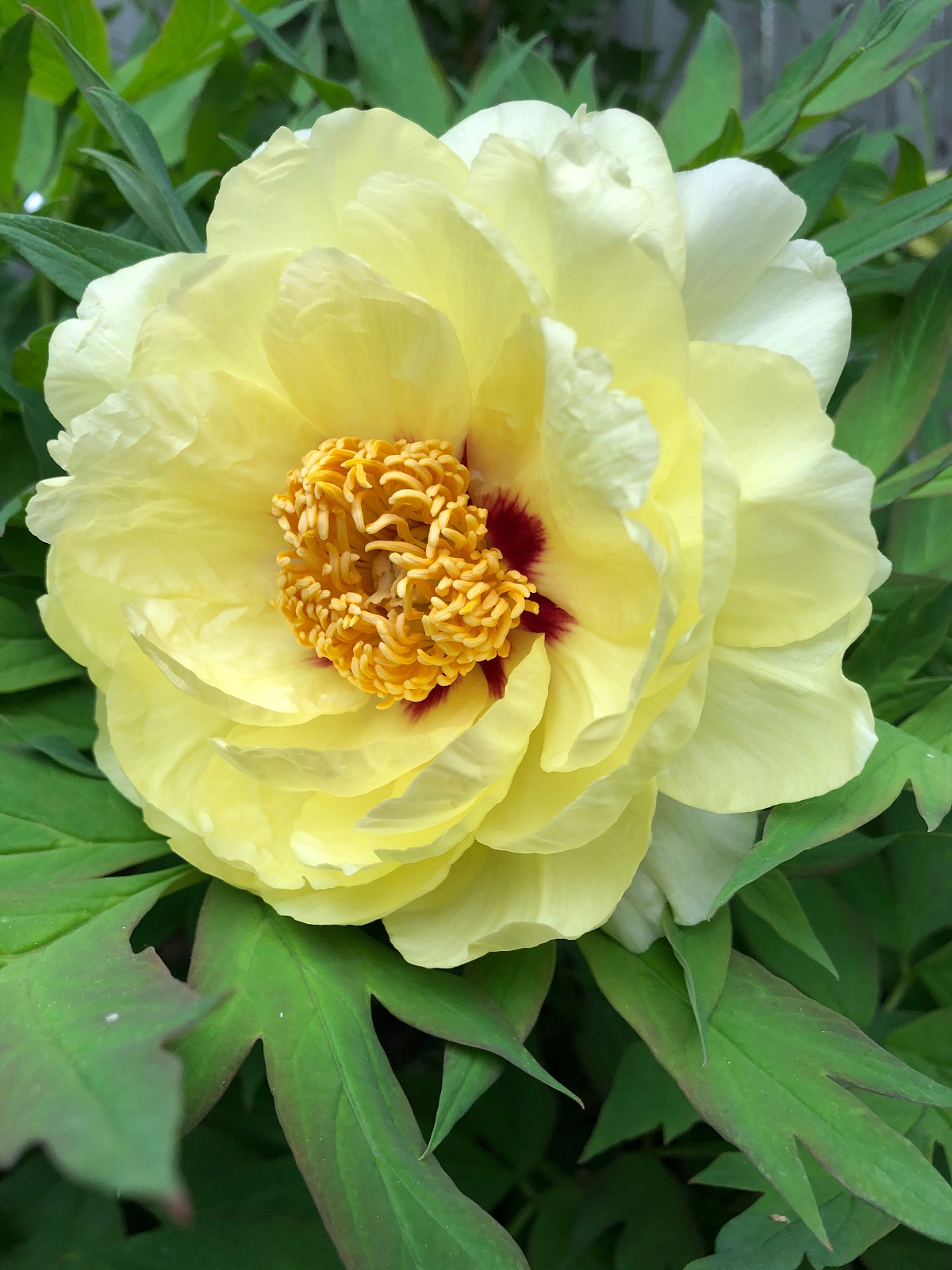 If you are looking for an exotic variety, try an Itoh peony, which is a hybrid between a herbaceous peony and a tree peony. It has large-size blooms like tree peonies, but it grows like a herbaceous peony with stems that die every fall and blooms formed on the new shoots every year. Since it is a cross between the two, it has the characteristics of both: the foliage of a tree peony and the variety of colours of the herbaceous peony.  My favourite Itoh peony is Morning Lilac. Its unique petals in shades of light purple with wispy lighter streaks make this peony a great choice when looking to plant something unusual in the garden. It likes a semi-shade location and it is hardy to zone 4. The Itoh peonies are also the ones that bloom latest in the season and can prolong the beauty of these large striking flowers.
There are hundreds of varieties of peonies to choose from, but regardless of the colour or type, they all make a powerful statement in the garden and signal the arrival of summer. Enjoy a peony bouquet at your dining table and appreciate the beauty your garden can provide.
Penka Matanska takes great interest in creating urban garden settings and attracting pollinators and birds to her garden. She has been a member of the Master Gardeners of Ottawa-Carleton since 2019.