Lifescape
By Janet Armstrong, Accredited Interior Designer, CAPS
 A Perfect Blend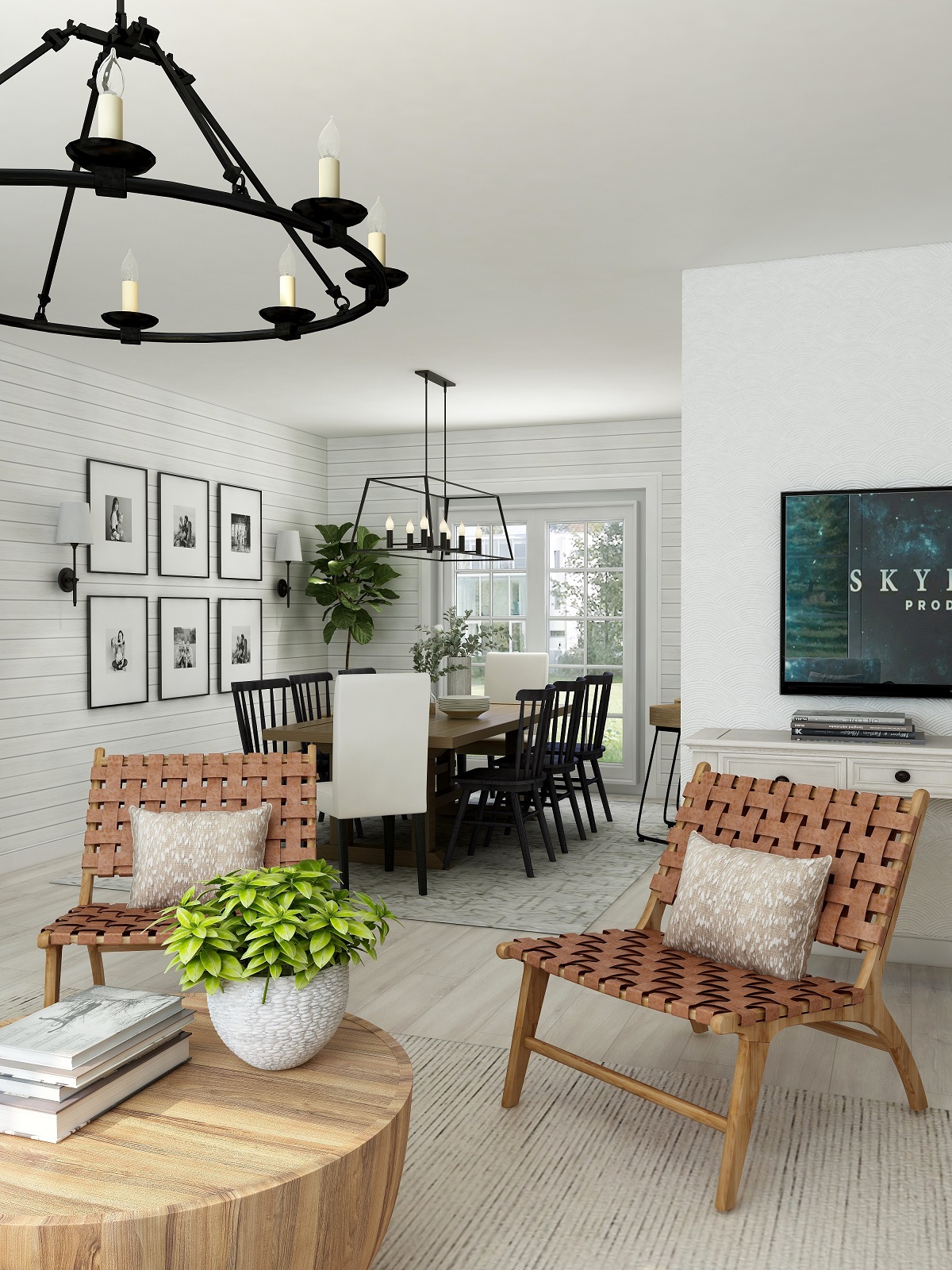 As you leaf through shelter magazines or browse your favourite decor websites, it is rare these days to see a space that is clearly designed and decorated in one specific style. Rather, we see spaces that blur the line between two or more styles. The result is a more informal ambience reflective of the relaxed lifestyles many are choosing to lead these days. One of the blended styles that has been popular of late and that I often get asked about is Coastal Farmhouse, which is a beautiful pairing of similar but distinct styles.
Elements of Coastal Decor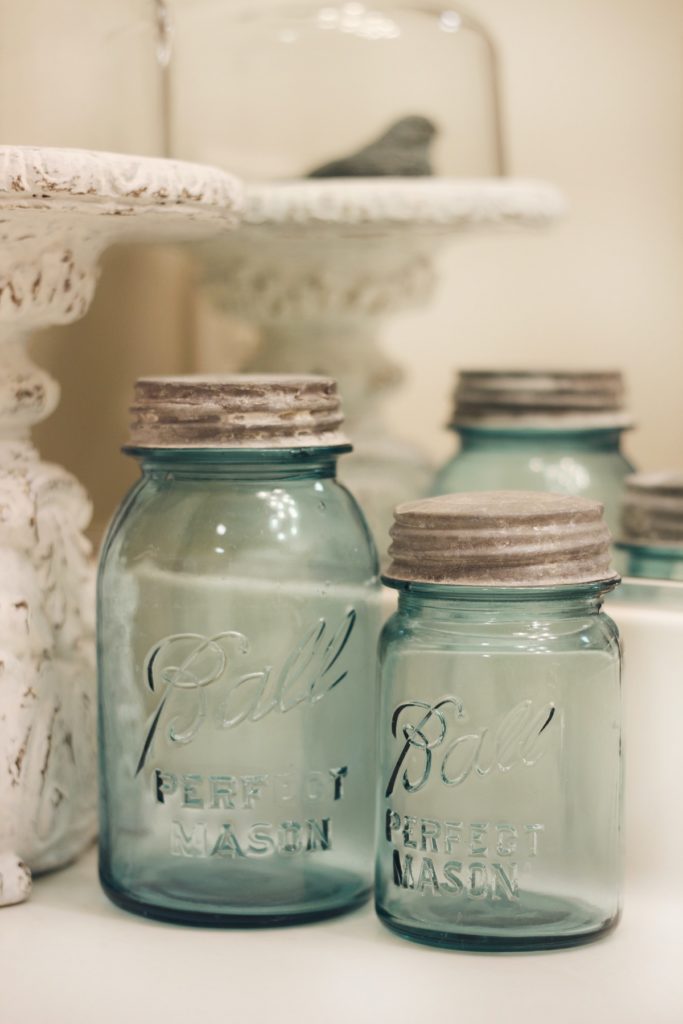 Coastal style is very laid back, relaxed and casual, like every day is a vacation. Typically, this style incorporates light watery shades of blue, green, white and beige, colours reminiscent of the ocean and beach. It includes natural elements such as wood, glass and rattan together with decor items like seashells, sea glass, stones and driftwood. Comfortable furnishings and casual fabrics such as cotton, jute and linen are a must for the peace and tranquility of the coastal style. The whole look is open, airy and low maintenance. And to be clear, coastal style is not nautical, tropical or Mediterranean, all of which have their own distinct elements and features.
Farmhouse Decor Features
Farmhouse style, be it modern or traditional, is laid back and rustic, light and airy. It includes lots of stone and wood in the construction as well as furnishings. Farmhouse furnishings are distinguished by the simplicity of their plain lines and form and usually have minimal adornment and finish. The colours of farmhouse style are light, neutral and clean and include shades of white, taupe and beige with touches of reds, blues and greens to add energy and vitality. Other elements of farmhouse style include plants and greenery, open shelving, reclaimed or up-cycled wood and antique or vintage furnishings and decor. It is a simple, comfortable, relaxed aesthetic that uses few pieces, each of which is purposeful.
How To Achieve a Coastal Farmhouse Style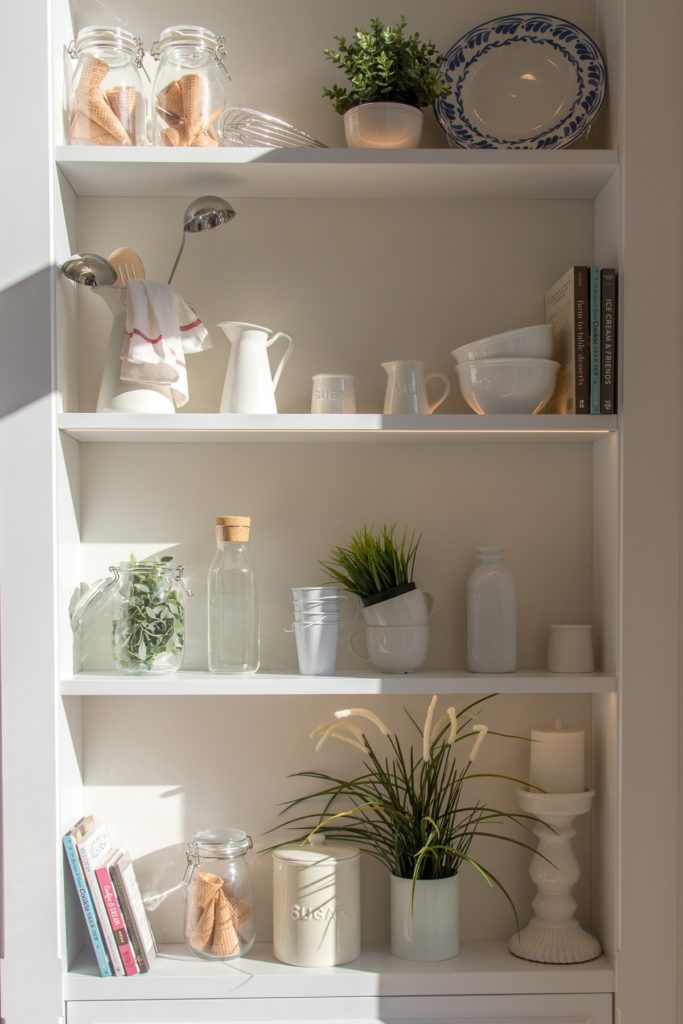 Coastal and farmhouse styles have a number of common defining features and share a relaxed, comfortable, tranquil and casual vibe. In fact, both are as much about lifestyle choice as they are about decor approach so this blurred style is a perfect combination that may well impact your lifestyle as well.
To imbue your space with coastal farmhouse style, begin by creating your colour palette. Bear in mind the colours of coastal farmhouse style are pale, clean and neutral, resulting in bright airy spaces. You may choose to have your walls painted a soft or warm white, a watery blue-based gray or a gray- or blue-based white. You may want to add white shiplap panels to create an accent wall. Whatever you choose, include watery blue, green and beige as accent colours in decor accessories, textiles and artwork.
An important aspect of coastal farmhouse style is the arrangement of furnishings. You want an informal, casual layout where comfort is key. The layout should be balanced, but not square like a formal arrangement, so be sure to angle chairs to soften the space and keep it casual. Occasional tables in natural wood finish set off the look and provide surface space to set beverages, a table lamp and a book or magazine. A tall bookcase or two provide additional storage and display space, while adding height to make ceilings appear higher.
For kitchens and bathrooms, open shelving is a must to enhance the informality of the space and is the perfect spot to display plants, glass items, pictures, candles or even a small book or two.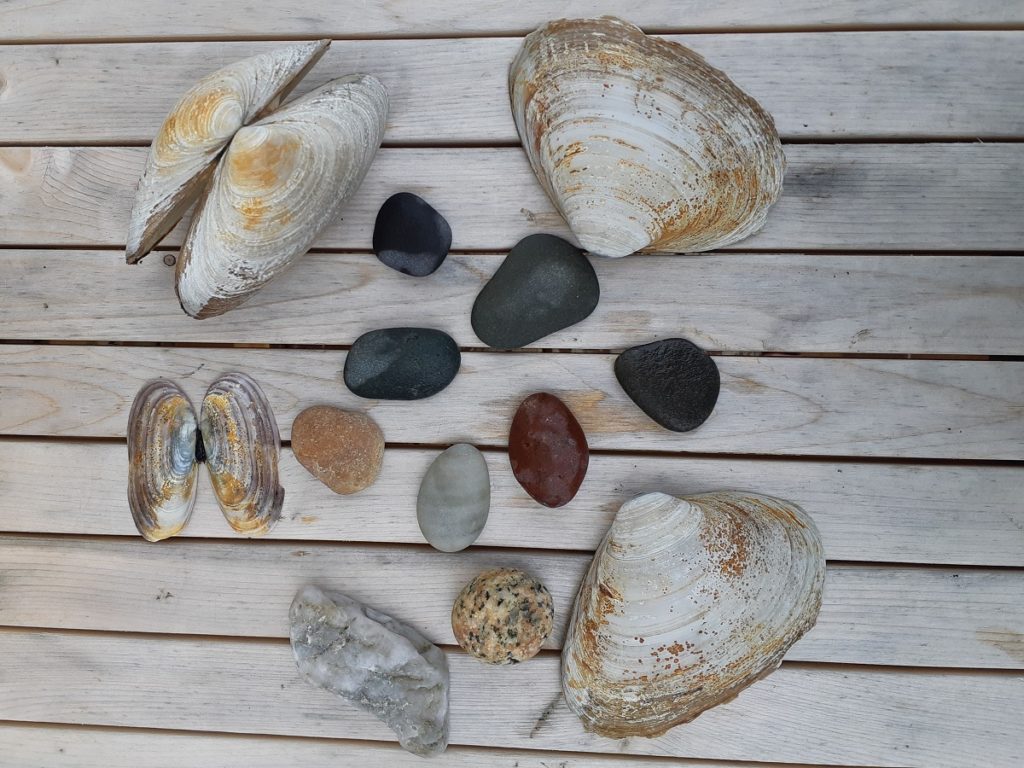 Layering in textiles of various patterns and textures is key to keeping your room relaxed and comfortable. Throws in a waffle or basket weave pattern add depth and texture and are perfect for warmth on those cooler evenings. Woven wicker or rattan baskets work well for a coastal farmhouse style, incorporating casual texture and an attractive decor accessory. For windows maintain the light airy feel of the space by hanging plain white curtains with little to no pattern or texture.
Natural items such as glass bottles or jars, sea glass, seashells, rocks, driftwood and plants are effortless decor accessories and complete the coastal farmhouse look. Displayed on their own or in groupings, these natural elements bring touches of the outside in, ground your space and enhance the feeling of relaxed comfort. Mirrors are the perfect way to add a sense of spaciousness to rooms as they reflect light and add a touch of sparkle. I always love round mirrors as they soften rooms and add dimensional interest.
While coastal farmhouse style has distinct features and elements, there's room to add your own personal touches. Perhaps you have a souvenir from your travels, a favourite artwork or a vintage textile in a richer colour that you'd like to include. I encourage you to experiment, move things around or try pairing an existing item with a newer addition that is similar in shape or size. Enjoy the process of updating your space in the coastal farmhouse style and experiencing the tranquil, relaxed space you create.
Janet Armstrong (www.simplyswankdecor.ca) is a graduate of the Interior Design Institute of Canada, CAPS (Certified Aging in Place Specialist) and past chair of the Decorators and Designers Association of Canada (DDA Canada).