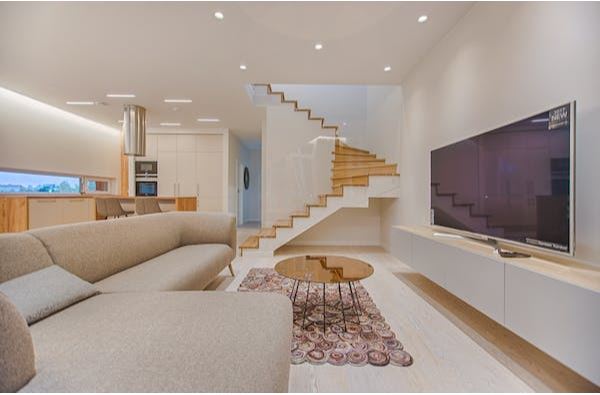 Are you looking for ways to give your home a more luxurious look? If so, then this article is just what you need. We have compiled some great ideas and suggestions on how to make your home feel like a five-star resort. From creating an inviting atmosphere with the right furniture pieces to adding statement lighting fixtures, these tips will help you achieve a high-end look that doesn't break the bank. Keep reading to discover our top tips for giving your home a more luxurious look. 
1. Quality rugs
A quality rug can do wonders for making your home look and feel more luxurious. Not only do area rugs provide a cozy atmosphere, but they also make rooms appear more sophisticated and high-end. Look for patterns or colors that will add some visual interest to the space as well as texture. Since rugs are one of the most visible elements in any room, it's essential to find one that has excellent craftsmanship and materials so it lasts long. Some handcrafted Italian hides are the perfect choice for a look that is both elegant and timeless. More expensive rugs usually look better, but some more affordable options can work just fine. 
2. Mirrors 
The power of mirrors should not be underestimated when giving your home a luxe look. Not only do they make tight spaces feel larger and more inviting, but they also reflect light to make smaller rooms appear brighter. Strategically placed mirrors can create the illusion of more space, so consider placing one near a window or in an area of the room with little furniture for the best effect. Large statement pieces are particularly eye-catching and will instantly give any room a higher-end appearance. Floor mirrors are especially luxurious as they add height and drama to any space. 
3. Statement lighting fixtures 
Lighting is another great way to give your home a luxurious vibe without spending too much money. Opt for unique ceiling fixtures or lamps that reflect your style while still being classic enough to last for years. Wall sconces have a timeless elegance that will always remain in style, so consider investing in some of these for an opulent look. Chandeliers can also elevate the look and feel of any room if done right. Try to find one with intricate details that you love as it will be the focal point of the space. 
4. Quality furniture pieces 
Next, investing in quality furnishings is key to giving your home a more luxurious aesthetic. Look for pieces with clean lines, interesting patterns or textures, and unique details like tufting or nailhead trim. Stick to neutral colors like white and gray so they won't overwhelm the room but still make a statement. Avoid overly trendy furniture as it won't stand the test of time. You can also add a touch of luxury with velvet and leather sofas, armchairs, and ottomans that are both comfortable and stylish. 
5. Wall art 
Next, art is an easy way to give any room a more luxurious feel without spending too much money. Look for pieces that match your existing decor or create a beautiful contrast against neutral walls. If you're feeling bold, opt for a large abstract painting or sculpture to make an impactful statement in the room. Keep in mind that artwork should reflect your taste but still be timeless enough to last for years. 
6. Accessories
Finally, don't forget to add some accessories that will help create a more luxurious atmosphere. Small details such as vases, books, and trays can all make an impact on the room's look and feel. Try adding some velvet pillows for added texture or a few plants for a touch of life. Candle holders are always a great way to bring in subtle yet elegant lighting, while throw blankets provide extra warmth and comfort without taking up too much space. 
Why should you follow these suggestions?
Following these suggestions will help give your home a more luxurious look without breaking the bank. Not only can you save money by choosing quality pieces with timeless designs, but also create a space that is both sophisticated and inviting. From rugs to art and accessories, there are many ways to add opulent touches to any room in your home. With the right choices, you can transform your home into an elegant oasis fit for royalty!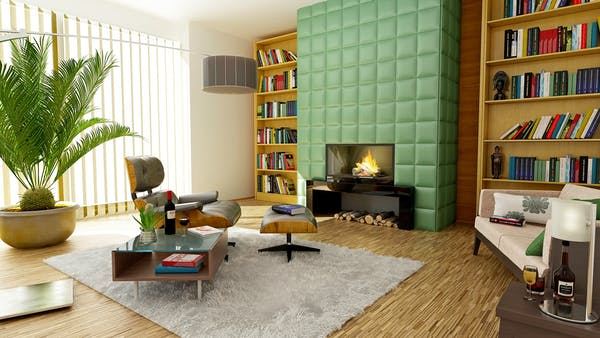 By following these steps, you should be able to give your home a more luxurious look without breaking the bank. Investing in quality furniture pieces and statement lighting fixtures is key if you want to achieve a high-end aesthetic that lasts. Don't be afraid to add some unique accessories and wall art that reflect your style. With a few simple changes, you can create a luxurious atmosphere that will make your home feel inviting and cozy.